The Midnight Gospel: Season 1
(2020)
Where to watch
Subscription
You might also like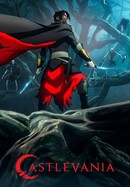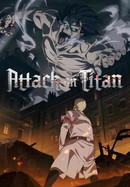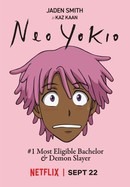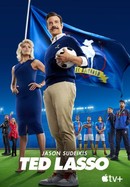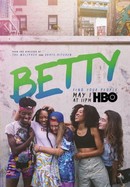 Rate And Review
The Midnight Gospel: Season 1 Videos
The Midnight Gospel: Season 1 Photos
News & Interviews for The Midnight Gospel: Season 1
Audience Reviews for The Midnight Gospel: Season 1
A great series with many lessons life I take personally. Imo Clancy grow in us as long as we watch the show, and we start to slowly understand him as character and as a person. The death episode and the final episode are personally my favorites ones; it embodies the whole show message, and even that it really depends of what you think of life itself, the message probably 'll get you reflexing about what you watched. At first, tho, I was confused; I was about 13 when I first watched the show, and now that I'm three years older and rewatched TMG, I know understand many things I didn't, and to be completely honest, I might still don't get many things, or maybe I'll take the show's lessons in other ways once I grow up more. Anyway, it's a great watch, and it's really short, I definitely recommend.

LOL, the funniest animated 8 episodes ever!!!!!!!!!!!!!!!!

Rick and Morty clone, this time with even more edgy humor. Ok, it's not completely like Rick and Morty, but a lot of parts are very reminiscent of it. The art style is pretty unique, and very colourful, but that's where my positive critiques end. The psychological discourse gets old fast and its 8 episodes of that.. yeah no

LOL, the funniest 08 animated episodes ever!!!!!!!!!!!!!!!!!!!!!!!!!!!!!!!!!!!!!!!!!!!!!!!!!!!!!!!!!!!!!!!!!!!!!!!!!!!!!!!!!!!!!!!!!!!!!!!!!!!!!!!!!!!!!!!!!!!!!!!!!!!!!!!!!!!!!

Beautiful, deep, thought provoking, this show even made me cry... I haven't cried since I returned from Afghanistan. I can't recommend this enough

Que série incrível, me deu tanto a refletir, absolutamente um "must see"

A dumb person's idea of intellectual discourse.

It literally expanded my mind. The topics covered, the madness of animation... All very impressive. I recommend watching it at least twice to be able to focus once on the conversations and once on the animation.

After the first episode you'll think - awesome, this is pure genius! Midway through you'll catch yourself yawning because, yeah great but essentially it's always the same episode, with the same structure, the same humour, the same psychedelic / stoned dialogues. It doesn't really go anywhere. You'll finish it up because after all it's only 8 episodes and they're very short...
See Details