You might also like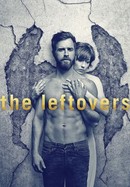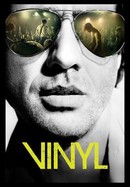 Rate And Review
News & Interviews for The OA: Season 2
Audience Reviews for The OA: Season 2
Amazing, unlike any other tv these days where's season 3?

Manteve o padrão da primeira temporada!! Demais!!

I discovered The OA the day that it first came out on Netflix in 2016. I was absolutely intrigued to discover this show that had had almost no advertisement, only a trailer that came out the week before release if my memories are correct. And boy was it good. I absolutely fell in love in love with this show that was, to me, so special and genre-breaking. Brit Marling and Zal Batmanglij's writing was absolutely masterful and was a love letter to the power of storytelling. These people that had nothing in common suddenly had a very strong bond thanks to Prairie who appeared almost as a cult-leader. The characters were so well written and you had absolutely no idea where the show was going. And then, the season ended on this incredibly powerful scene that just left you wanting more. I had so many theories as to where the show would go and what could happen in season 2. Well, I was so wrong. This season starts off with a girl that goes missing and a private investigator who decides to find her. You can already see the changement in the directing of these new episodes. With more budget, you leave this sort of "dreamy" atmosphere to go to a more neon-like directing. And it's beautiful, it is, but it also feels like a different show altogether. But sadly, the direction isn't the only thing that changes. What made everything so special about season 1 - the poetry, the storytelling, the beauty of people bonding together - is all gone and leaves its place to this sort of f*cked-up fantasy/sci-fi dimension where the OA ends up talking to an octopus via telepathy and with this kind-of-but-not-really haunted mansion. It simply became a "Netflix" fantasy show (which is not a compliment) and ruined the image that I had of the first season and the love that I had for this show.

An intelligent sci-fi drama that lure's you in on a slightly slow first season that is full of darkness and the art of being open to perception. The time is worth the investment and builds into a formidable second season that does not lack for story content or direction.

absolutely fantastic - so sad it ended

I really expected more than this after the first season... None the less, still wonderful. A little disappointing and a little forced compared to the first season but you just can't miss it! A must see after the first season. I really wish it would continue way beyond this season. It's unique and shouldn't have finished so soon without exploring all the endless possibilities that where presented. I'm still expecting more seasons or a sequel or spin off about all the travelers that crossed her path and their own stories and how everything connects together from their own soul and skin and how all the jigsaw fall in place. I would watch their stories forever!!

Nothing made much sense. Desperately selling unfinished ideas, worn out psyche themes and by the end some main centrepieces, for example Prairie and Homer's love is left dangling or the significance of the house and the buildup to Karim's involvement ends with puerile portal visuals. Sold with poorly fitting and unfinished subplots and some computer-game aesthetics and, perhaps, some Stranger Things magic. At times I wished I could depart to another universe too. And that said ... it grew on me, loved the time-travel chorey, acting was mostly stellar and whilst written in the, 'I wonder what comes next oh Dungeon Master' style, this kookie show sold itself. Just.

An incredible evolution from the first season with a mind bending sorry telling that leaves you ever more baffled at the end. A third season would have been well deserved.

This show is one of the best I've ever watched. It's so encapsulating, there's is almost nothing I want more than to see what happens in season 3 (which is never coming)

Another lockdown binge watch. Not really sure what was going on for much of the time, it was a maddeningly baffling yet annoyingly seductive story that for some reason kept me engaged to the end. Very strange!