Where to watch
Buy
Subscription
Buy
Buy
You might also like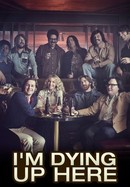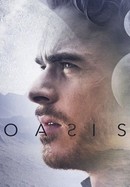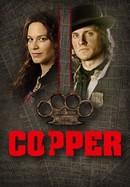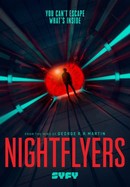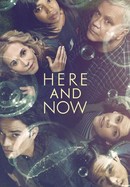 Rate And Review
The Path: Season 1 Photos
News & Interviews for The Path
Audience Reviews for The Path: Season 1
This season only is worth to watch compare with Season 2 and 3. At least this one is good to watch. Just stop watching after season 1. Wanna waste ur time? Welcome to looser club.

One of the most intriguing and thought provoking television series I have seen in quite some time. The first season allows you to dive right into the cultural and community of what a cult (or "movement") may behave like in today's American society, while also exploring human interaction and what faith means to the individual. The character's and their development are what drive the show and what truly keeps a viewer coming back, even if there are some pacing issues which make certain plot points never come to fruition. That being said, I highly recommend this series for anyone looking to binge a new, exciting and mind-bending experience which will have yourself taking a step back and asking, "What is the truth? What is faith?"

At least give the show a great ending shame on Hulu!

As someone who watches a lot of drama, I feel qualified in stating my opinion that this series is an amazing breath of fresh air in an industry of stale junk. The character and plot development is strong and I find myself interested in what is going on which is much more than I can say about other dying series' (twd, anyone?) I was very sad to see it had been canceled. Strong writing and substance is so hard to come across these days..

Can everyone just watch this show so I can chat your ear off? I LOVE it

A pretty interesting story, actors are doing a great job Portraying their rolls. I would recommend watching as this tv show is hot.

I wasn't sure what to expect from a show about a Aaron Paul and a cult. I put it off watching it because it really isn't my normal thing. Then one day I needed something to watch and thought I could blow an hour watching it. Now I have been binge watching it. What I didn't really expect was how interesting it was. A story about loss of faith, the prison of belief and how to deal with the in and out groups in your life was a lot better show then expected. Aaron Paul of Breaking Bad fame has moved out form his younger sidekick role and he carries the show. He is surrounded by other great actors like Hugh Dancy and Michelle Monaghan. The show is fairly quick paced as it explores the cult of Meyerism and the issues of that kind of religious dogma and fanatacism. There is a foreboding of Jonestown or Waco in the subtext, along with petrified heirarchy that seems to insinuate itself into the movement. Followed by the search for truth, not only in religious subtext, but also in what is really happening behind the scenes kind of way. Is the movement corrupt, or is it just a few people? All of it makes it interesting for drama, and that is what it is good at. Pros: Aaron Paul is great, the pacing is fairly quick and it ends at a good point. Cons: I am unsatisfied yet again with the main female character. They seem to be following down that rabbit hole of a woman who can't choose, who is unable to make up her mind. Hopefully next season they will fix that.

Could have went very low 3.5* just as easily

Starts out so good, the last episodes you can already tell the story is crumbling.

I started watching "The Path" for all the reasons that Hulu wanted me too: I transferred over from "11/22/63", I had watched "Breaking Bad" (so I knew Aaron Paul), and I was a big fan of "Hannibal" (ditto for Hugh Dancy). All the ducks were in a row and I fell right in line. While the overall plot of this first season wasn't the most spectacular narrative I've ever viewed, it just may have been the very best acting. For a basic plot summary, "The Path" takes an inside look at the religion/cult/movement that calls itself Meyerism. This sect is led by Cal Roberts (Dancy), who is de facto in charge while the head honcho is away in Peru writing the final rungs of the mystical "ladder" that all members of Meyerism must ascend to achieve transcendence. We learn very quickly, however, that not all is as it seems in the leadership structure. On a related note, the family of Cal's "right hand woman" Sarah Lane (Michelle Monaghan) provides an interesting counterbalance to the Meyerist faithful. Son Hawk (Kyle Allen) wants to leave school and take his Meyerism vows…until he meets a fellow schoolmate, Ashley (Amy Forsyth), who changes his mind about a lot of things. Husband Eddie (Paul) is having doubts about his involvement in the organization whatsoever, even going so far as to have secret meetings with Alison Kemp (Sarah Jones), a woman who believes Meyerism killed her husband. Easily the hallmark of this show, at least to this point, is its extraordinary acting. Monaghan and Paul have great chemistry together, and the auxiliary pieces all fit perfectly. Most of the time, though, it is truly Dancy that steals each and every scene he is in. He's perfectly cast for this role, where his nervous twitches and smirky grin play expertly. To be honest, it's been awhile since I've been as impressed with a single acting performance. As far as the plot of the show is concerned, it is skating by just a bit on "concept". The first 2-3 and last 2-3 episodes do a lot of moving and shaking, but the middle ones have the tendency to cover a lot of the same ground and stagnate a bit. It isn't a huge deal, as we are just in the first season yet, but the writing/plots will have to improve a bit going forward if this show will ascend to all-time great status. Overall, though, "The Path" has firmly ensconced itself atop my "must-watch" shows list. The show provides a very interesting/relatable concept (with numerous parallels to organized religion) and then absolutely shines in the acting department. I am excited to see what the future will bring for these characters!
See Details