The Politician: Season 1
(2019)
Where to watch
Buy
Subscription
Buy
You might also like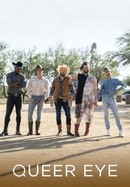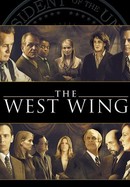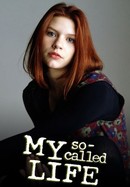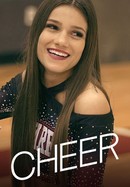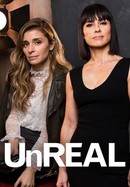 Rate And Review
The Politician: Season 1 Videos
The Politician: Season 1 Photos
News & Interviews for The Politician: Season 1
Audience Reviews for The Politician: Season 1
It's a dark comedy. It feels like a guilty pleasure--since it's shallow, the scenes are in stunning homes and on gorgeous grounds, and the cast is attractive. In any case, it's in the same spirit as Imposters and Dead to Me (both also "dark comedies)--but there is the extra bonus of music/singing. Not sure why the ratings are so low.

the series was not as boring or serious as people say. i think it was unique, how they put life lessons wraps into a "political journey" series. i love the quotes, tactics, and speeches they put into this series

Um dia eu tinha terminado de ver House of Cards e queria ver séries de políticas pois sempre gostei da temática, e muito tempo depois vi essa série que tem uma atriz que acho fantástica a Jessica Lange, e do começo ao fim até a cena de abertura é interessante mostra como são os políticos que mesmo concorrendo a cargos pequenos os segredos aconteciam como a menina que fingia ter câncer acredita pela mãe que teria tal doença, mas foi um excelente começo de temporada mostrando que a imagem de um político tem sempre que estar limpa de segredos, confusões ou boatos; infelizmente é assim que funciona a política.

It took a while for me to get into it, but I came around. Gwenyth Paltrow has a supporting role … another of those cases of A-list actors lending themselves to new series. I hadn't seen her in anything in quite a while. I'll watch the next season when it's available.

A couple of my favorite genres are Coming-of-age comedies and Political dramas. However I would never ever have thought of someone creating a successful amalgamation of the two let alone Ryan Murphy who's popular works rarely feel authentic and strive more to be entertaining. The coming-of-age themes work very well following an oddly self-sincere and fragile character who's deathly serious about making it in the cut throat world of politics.The characterizations are zany and eccentric but when things get real it's a resonating experience, scenes between Platt and Paltrow especially are so good. Season 1 is great and plays out quite neatly, Season 2 shakes things up with a time-skip and new setting but the overall narrative is rather messly done and now I'm not even sure if Season 3 is happening or if I'd even want to watch it. Sad to see such an original mix of genres fizzle out, the first work of Murphys I've really enjoyed since early "Glee". I mean, I guess "Ratched" is good enough.

I love the show, but I wish River could have stayed longer. He should have stayed alive until at least until the end of season one. He was such a fascinating character, and he was killed off too soon. Otherwise, the show is great. The characters are all unique and interesting.

I'm a tv show junkie, but I was late to the party on this show. When I got around to watching the pilot - i could not believe how good it was. I have never seen a pilot episode as impressive as this. It is so polished. Moving, funny, romantic, shocking, exciting, compelling, chilling, thrilling, tearjerking, thoughtful and wise and fun. THE PILOT IS ALL OF THOSE THINGS. Within 2 days I had binged the entire series. "The Politician" is something I would HIGHLY recommend. TOP 5 for Me, so question. For reference of my taste - my other top 5 are; "You" / "The Magicians" / "Big Mouth" / "Shameless"

Pretty boring. The theme song/intro is the best part. Not kidding, it's not just a great song, but the visuals are SO powerful and symbolic, that I'm kind of insulted the show couldn't keep my interest as much as the theme song.

It was hard for me to get invested in this show because it's just one twist after another, without any logical connections between them. I believe in season 3 they could even reveal the main character was a space alien the whole time (explained with a series of after-the-fact flashbacks, as usual). Honestly it gets kind of boring because you just think what would be the OPPOSITE of what's currently happening on screen, and then a few minutes later, it happens. Someone's doing well? They're about to die. Someone's winning? They're about to lose. It's like watching one of those drinking bird toys bob up and down, up and down, up and down. But kudos to the show for the gay Halloween line; that was really funny.
See Details