Where to watch
Subscription
You might also like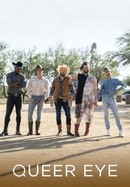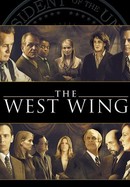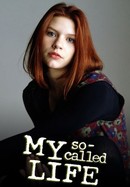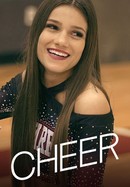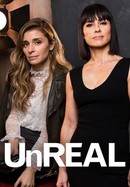 Rate And Review
The Politician: Season 2 Photos
Audience Reviews for The Politician: Season 2
the life lessons are so on point.. the speeches are so heartwarming, they made you understand the basics of every word Payton said, the journey he has been through, and the things he learned made him a better greater person. my fav was eps 6.

Nessa última temporada os clichês para agradar o público jovem é evidente, mais uma vez várias histórias quase fazem manchar a imagem do personagem que vai finalmente entrar na política, como a questão da apropriação cultural no qual aparece ele usando uma cocar de índio, e isso retrata na série como se fosse uma grande insulto, enfim pode se perceber que quem vota hoje talvez em grande parte se preocupa com coisas que não se tem grande relevância, e a série é a cara disso.

Continued along the vein of the first season in terms of production & story quality. Entertaining enough.

Not as good as season one, but it was still entertaining.

Me encanto, es una serie que te engancha, si te gusta el tema que trata

I have enjoyed season 1 and 2 very much, looking forward to the 3rd season!

While the first season deserves 2.5 out of 5, the second season is a straight 0.5. The premises in the first season (a young student dreams to become president of the US, and lives the school elections just as the presidential ones) were exciting, but since the first episodes already some elements gave the idea that the writers of the series didn't go too much along with each other and decided to write some parts with no connection whatsoever. The second season is the supreme nirvana of a messy collage of sex scenes and viral facebook videos (the girl that decided to collect all her waste in a jar? COME ON, that is literally a buzzfeed video that everyone's seen!) with a weak, boring, and very unbelievable storyline. Excellent Gwyneth Paltrow playing the part of a very believable Gwyneth Paltrow. 4.5 stars out of 5 for Zoey Deutch.

I'm halfway through season 2 and it's a struggle to keep going. The plot, such as it is, is all over the place with the main characters changing their loyalties to each other every other episode. It starts, dubiously, with said main characters, most of whom were at each other's throats / trying to kill each other at the end of season 1, inexplicably and suddenly all reuniting and becoming best friends again. No real effort is made to explain why. The narrative regarding the Senator's "throuple" relationship is just utterly unbelievable and Peyton's own reasons for entering into his own ongoing menage-a-trois are equally strange - especially considering that Peyton plans to expose his opponent's throuple relationship in a bid to destroy her. The episodes range in theme from high farce, through semi-musical to tragedy and none of it, none of it makes sense. Peyton himself lurches time and again from a shallow narcisist to a sensitive, altruistic champion of the downtrodden with little explanation. And weirdly, almost every character appears to be either gay or bi-sexual in what seems to be just a cynical attempt by the writers to multiply the possible combinations of people copping off with each other - it's tiring. What's good? Bette Middler. And some of the episodes are less than 30 mins long. What's not good? Almost everything else.

After the end of the first season, I already knew that Judith Light and Bette Midler were going to be spectacular in the next season and I was not wrong. "The Politician: Season 2" is a very, very funny return, the story continues with both campaigns facing each other in an absolutely clever way, the characters are very charismatic, Ben Platt wonderful as always, but Bette and Judith are the best of this season .

So I finally found time and I binge watched the whole season it's currently 4.34am and I tell you what. I knew this season will be good. And it was. It didn't fail me at all. I was happy I was angry I laughed I cried And y'know what? This is the first and the only show I got so emotionally involved in. And I love it. I love the actor's work, the music, dialogues everything. I'm feeling the exact same as I was after watching the first season and let me tell you it's the best I've felt in months. I'm dealing with a lot of stuff, my mental health is going from low to lower to dangerously low and then back to the acceptable low. But this show really got me in, I emotionally bounded with the characters, I was going through everything just like I was a part of the story. And that's how you know it's a good show. It helped me so much to just forget about the reality I live in, all the struggles and difficulties and got me into something completely different. Even if it was just for one night, it'll stay for me for a long, long time, I can tell you that much. And y'know what? I can't wait for more.
See Details