The Rain: Season 3
(2020)
You might also like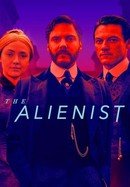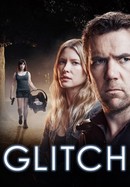 Rate And Review
The Rain: Season 3 Videos
The Rain: Season 3 Photos
News & Interviews for The Rain: Season 3
Audience Reviews for The Rain: Season 3
I enjoyed this series. I got more into it by season 3. They have done a lot with this series. It's more than just people dying from a virus. It's about hope, adapting and mutating to survive. It raises moral questions and had me hooked by season 3

One of the worst seasons of a TV series that I've seen in a long time. There is literally nothing good about The Rain season 3. Cheesy, contrived plot that is so, so boring. They should have just stopped after season 2 if they were this deprived of ideas or direction. Season 1 was unique and intriguing, season 2 was solid, but season 3 was just a total waste of time.

This 3rd (and last!) season was definitely the worst. Bad acting, bad story, it ruined everything.

Season 3 is the worst one yet. Slow, teivial, plagued by terrible acting and and even worse storyline.

Ouch, now that went nowhere. The first season was plain awesome, the rain as a source of danger was genius. I watched it with delight, the soundtracks were memorable, the story was interesting and the atmosphere created was full of depth. Then, for some f"*ked up bullshit reason the writers decided that the rain was no longer deadly, nooooo, but bullshit Rasmus was. The second and third season, despite being called 'Rain', do not contain a single drop of rain in them and are only worth watching if you want to see the series' conclusion (you can see the end from a mile away). While many found season two still interesting, I didn't, and season three added further boredom to the series. It starts of interesting enough, with a short memory (I looooved those short throwback memories to the outbreak of the virus throughout the series) on an evacuation scene and the realization that the virus spread out of the contamination zone. Now, you could create a lot with this kind of set up, but the best thing the creators came up with was a boring melodrama. While I guess that some like melodrama, I came to the rain to watch an apocalyptic sci-fi thingy where water was dangerous (did I mention how awesome that idea is? How much potential there is in this idea? How well, even if not perfectly, it was worked on in season one?). While relationships and their ups and downs certainly have a place in apocalyptic shows, they should not take completely over the setting in my opinion. Some problems season three has are loopholes and a lack of proper character development. Now, SPOILERs ahead. First, it starts with the resurrection of Sarah. Anybody who has watched season two and has more than two braincells did see that one coming. Now, that idea could have been exploited, I mean, she was left dead in an apocalyptic world, not knowing what happened to her, needing to find answers and a way to her friends. All that was done was a few 'dreamy sequences' and PUUFFFF she is somehow at Apollon. What? Did she just walk in? Like, nobody stopped her? Just, walked up to the most prized possession of Apollon stored in the glass cage? And throughout the rest of the following five episodes she is kept at a low level... The others don't fare better, Jean, Patrick and Fie really contribute not that much except some conflicts to move the plot along. The characters slightly interesting were Martin (his death was sad and the emotional highlight in all this dulldom) and the new family. Again, the new family was not used properly, think about what you could have done with a father willing to protect his family and going through everything to do so. In 'Rain', he just at some point stops caring and becomes friends with everybody he was threatened a few minutes before. The biggest issue I have is the stupid flower. You all know, the virus was man-made right? Now, who created the antidote flower? The last scene, showing how Simone plants more flowers in Copenhagen tells that this flower is the single one known of. So it definitely wasn't nature reacting to the virus, but who in all the godforsaken world was it then??? O shit, I actually sat most of the time in front of my laptop laughing at how ridiculous things have gotten. Honestly, there were a lot of interesting thoughts and ideas which were just never exploited. I guess they didn't know really what to do with season three and just wanted to conclude it somehow. It really is sad what direction 'Rain' took, especially thinking about it in contrast with 'Dark' which just sticks to its idea and polishes it out very well. I wonder what would have happened if they would have continued to allow the rain to be deadly, instead of 'Rasmuuuuuuus'.

I dislike badly dubbed viewing, it completely strips the actor of their art. So besides that this plods like a dying donkey devoid of aim or purpose to a conclusion that quite frankly was as confusing as it was dull. I watched everything after episode 4 on fast forward as often as I could to lessen the pain.

I liked the first two seasons decently enough - they were cliche but good enough to continue, and the plot was somewhat compelling. But it seems like season 3 threw all that out the window. The characters, which carried the show earlier, all became either annoying or kept doing things that just made zero sense, not to mention the writing quality dropped a lot this season (though I watch with subtitles, so maybe the dialogue was bad because the translation didn't work). The virus becomes so unimportant, which normally I'd like in favor of the characters, but the characters don't hold up anymore, making it almost nonsensical. There are so many plot devices that don't work either, and all the new characters seem dull and only exist to introduce new things to the broken story and nothing else. I was really disappointed with this, definitely not the direction I'd hoped the show would go in.

Think of Lost or GOT, but not quite as good getting there. The shows has always walked closely to 'jumping the shark', but has always managed to pull back and save itself. The buildup of episodes in the final season were actually some of the best of the show, and were building to a complete and satisfying ending. Then in the last episode, they went off the rails with some ridiculous character motivations and the dumbest ending.resolution I have seen in years. Shame!!

Don't know why they bothered, the premise is long gone, along with some of the better characters. Shame really, it started out so well.

the first season was great. I'm American and watched with subtitles (the only way to capture the emotion of the actors). When it became "the virus" and nothing more to do with "the rain" it all fell apart. but, let's talk about the final season. i understand suspending your beliefs to have to try to enjoy a show like this, but i kept wondering... who is paying these people who work at Appolon, and do they live there? Simone and Rasmus are as close as Donald and his brother Robert. She calls him "sweetheart" while the donald called his little bro "honey"... but yet they want to kill each other by series' end? and how did Patrick get the perfectly matching baseball cap to match his Apollon outfit? was it custom-ordered, or they just had a few lying around for those who like to wear them? Jean was the best part of the show. and how ridiculous is security at Apollon? Sarah just waltzes right in to where Rasmus is, Patrick easily finds Fie, where she's sedated to the point she's prepped for the virus, yet no one is around? They made it seem, at first, that you needed to have the power of Rasmus for your handprint to work to enter important areas, and then it was like Star Trek after that. All doors opened with ease. Rasmus as the villain didn't work for me. Sorry, but this season was a terrible send-off for a series i hoped would come back, stronger, in the final season. a flower that pees? really? couldn't they make it another color other than yellow? gross...