The Simpsons: Season 1
(1989 - 1990)
You might also like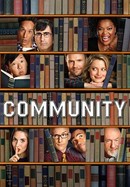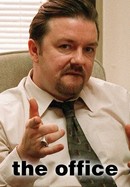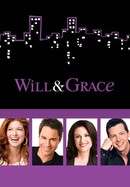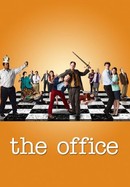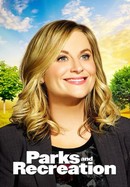 Rate And Review
The Simpsons: Season 1 Photos
News & Interviews for The Simpsons: Season 1
Audience Reviews for The Simpsons: Season 1
Is it The Simpsons at their best? No. Is it The Simpsons at their worst? No. This season definitely just lays the groundwork for one of the best sitcoms of all time.

This is how it all started. There are some great episodes in the first season, but it's also flawed with moments of rough animation and characters under development, who are inconsistent with their definitive version both visually and behaviorally.

Man the first seasons were so flawless and soulful.

Very dark flash of reality

The worst season ever, due to being unfunny and unoriginal!!!!!!!!!!!!!!!!!!!!!

Mixing character-driven stories with the soon-to-be-trademarked irreverence of the whole series, this is as good an intro as any animated comedy could hope for.

It was great to watch these classic Simpson episodes.

Great, fluid animation in its purest form. It's had crossovers with Family Guy, The Critic and Futurama. Clever humor and writing. Good voice acting. Likable and memorable characters, especially Homer and Bart Simpson. Each of the family members has a very distinct personality. Homer is the dimwitted, but well-meaning dad. Marge is the strict, but loving mother. Bart is the trouble-making son. Lisa is the overachieving daughter. Maggie is the silent member of the family. There are so many hilarious and unforgettable running gags. Sideshow Bob repeatedly trying to kill Bart Simpson after the events of "Krusty Gets Busted". A different kind of couch gag at the beginning of every episode. Homer Simpson's famous and signature catchphrase: "D'oh!". The way Superintendent Chalmers says "Skinner!". Itchy & Scratchy, which parodies the violent cartoons of the early-to-mid 20th century. Nelson Muntz's famous laugh. Memorable opening theme music, composed by Danny Elfman and arranged by Alf Clausen. It's sophisticated and generous in its humor. Gives out a lot of good morals and lessons for viewers of all ages, like "be careful what you wish for". The episodes where The Simpsons travel around the world to other countries and other US states are great (except for "Kill the Alligator and Run"). Loads of hilarious moments, funny couch gags, great stories and relatable pop-culture references like references to Dr. Seuss, South Park, Monty Python's Flying Circus, Scooby-Doo, The Beatles, Nintendo, Looney Tunes, SpongeBob SquarePants, Michael Jackson, Marvel, etc. The "Treehouse of Horror" specials are funny, terrifying and unforgettable at the same time. Gives us decent facts and real-life events about celebrities, politicians, etc. Many supporting side characters (Lenny Leonard and Carl Carlson, Ned Flanders, Moe Szyslak, Krusty the Clown, Milhouse van Houten, Chief Wiggum etc.) It also has its share of many entertaining antagonists (Mr. Burns, Sideshow Bob, Frank Grimes, Hank Scorpio, Kang and Kodos). The series was so popular that it had its own film adaptation in 2007, which is also well-received. Unlike most FOX shows, The Simpsons takes aim at both the Democratic and Republican parties, depicting Republicans as corrupt warmongers and Democrats as brainless idiots. (and the opposite, indeed!) Not even presidents were safe from criticism, as Richard Nixon, Jimmy Carter, George H.W. Bush and Bill Clinton have all been subjected to mockery on the show. The Simpsons has many famous celebrity guest stars in their episodes (Ringo Starr, Barry White, George Carlin, Leonard Nimoy, Mark Hamill, Rupert Murdoch, Michael Jackson, Alec Baldwin, etc).

A great first season. Not as good as the others though, because the animation isn't the best.

The Simpsons Season 1 has some really funny bits even if the animation is still a bit rough. A classic in the making.