The Simpsons: Season 6
(1994 - 1995)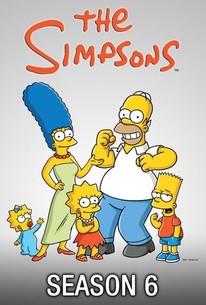 You might also like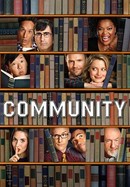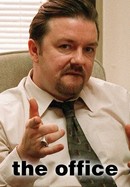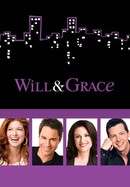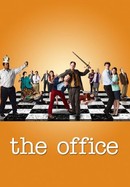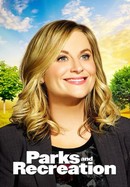 Rate And Review
The Simpsons: Season 6 Photos
News & Interviews for The Simpsons: Season 6
Audience Reviews for The Simpsons: Season 6
The season ending was legendary at the time. Having to wait for a whole year for the cliffhanger to resolve. The rest of the season is just as mich of a gem. Man I miss those days. I don't understand why Matt Groening openly says his goal is to see how bad he can make this show before everyone starts to hate it. Like how much do you have to hate the public to commit to such an atrocity!

Season 6 is the best season (so far) and I think that the finale of this season is one of the best finales of The Simpsons to date.

Super duper impressed with this badass season

Ok best season yet and funny

I still love the Simpsons, and i will forever love them. Super funny, satirical and irreverent.

This year's Treehouse of Horror parodies one of my favorite horror movie and an epic cliffhanger from 'Who Shot Mr. Burns Part One'.

The Simpsons series 6 is one of those weaker series because they make very serious issue look like they're joke and that they are not that big of a deal when they are. So that is why this is one of those weaker series. But fortunately this series is saved by the best treehouse of horror episode and from episode 12 (Homer The Great) until the series finale (Who Shot Mr Burns Pt. 1). So I think you should watch this series if you can handle sensitive issues being a joke.

"Let us all bask in television's warm glowing warming glow." – Homer Simpson. Season Six is another of the perfect seasons of The Simpsons. There's not a bad episode in the lot, and the humor is outrageously hilarious. Leaving whatever tethers to reality it had behind, the show embraces the absurd with the family fighting off a robot uprising at the Itchy & Scratchy amusement park ("Itchy & Scratchy Land"), Homer becoming the leader of a secret society ("Homer the Great"), Bard discovering a comet that's headed straight for Springfield ("Bart's Comet") and starting a feud with Australia ("Bart vs. Australia"), and a gypsy giving Lisa a vision of her future ("Lisa's Wedding"). The writing is especially creative; full of a lot of clever satire and fun parodies. And in a particularly bold move, the season concludes on a cliffhanger, event episode, "Who Shot Mr. Burns? (Part One)": a riff on the "Who Shot J.R.?" arc from Dallas. Additionally, there are dozens of celebrity cameos, including Winona Ryder, Dennis Franz, Anne Bancroft, Patrick Stewart, Mel Brooks, and a Cheers reunion. Incredibly ambitious, The Simpsons' sixth season continues to experiment and try new things.

Season 6 is the best season of The Simpsons, and one of the best seasons of all time. Of the 25 episodes 24 of them are 10/10 material each one being a classic of comedic and heart-warming story-telling. The one exception is the clip show which is entertaining but doesn't compare to rest, then again little does.

Best season of the Simpsons!