The Vampire Diaries: Season 5
(2013 - 2014)
Where to watch
Buy
Subscription
Buy
Subscription
Buy
You might also like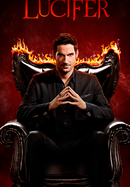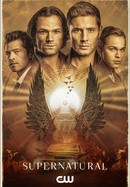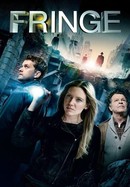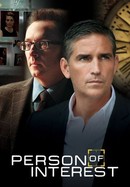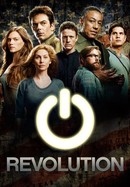 Rate And Review
The Vampire Diaries: Season 5 Photos
News & Interviews for The Vampire Diaries: Season 5
Audience Reviews for The Vampire Diaries: Season 5
One of the best tv show honestly..im addicted to it ♡

This show seems to just grab onto you And not let go. I like it for the story and The good attention to the development of the characters.

I love this characters ! I love books, movies, and games about vampires.

With death losing all its meaning the show has lost its way.

It loses its way sometimes but season 5 eventually picks up, making yet another entertaining season of The Vampire Diaries.

Good season, fun flashbacks

No one's safe, The vampire diaries, killing off characters since 2009. Be prepared to have your heartstrings pulled out and rethreaded and pulled out again. An emotional rollercoaster that will leave you sept off your feet. With more twists then a packet of Twisties. Bonnies a ghost? Elena looses someone close and hey a little bit of normal, starting collage.

THIS WAS AMAZING, SO LEAVE IF YOU DON'T LIKE AND NOT PUT A ??.

Season 5 is the first one I officially tuned into on television! This time the story focuses on Silas showing himself as well as the Travelers. Plus Katherine is miserable as ever juggling being human. Knowing her though she's a survivor and always finds a way out. Can she ever be redeemed after 500 years of atrocity? Season 5 goes beyond the limits now and the 100th episode is quite the emotional treat for fans. Since the end of Season 4 Stefan was trapped underwater by Silas (his doppelgänger), Silas is telekinetic, Stefan makes it out but still feels the torment and learning to deal with the PTSD Quetsia finally shows up and saves him and tells the 2000 year old story of what really happened between her and Silas; when Quetsia's friend Amara fell in love with Silas the shadow selves were created (the doppelgängers), they've always been drawn to one another over time ( maybe Damon and Elena may not stand a chance due to Stefan) as far as the the Other Side is concerned it is tied to an anchor, the anchor is Amara and she wakes up but wants to take the cure from Silas' blood to end her suffering, turns out Amara can see Bonnie since she becomes the anchor to the Other Side and the real world Elena is off to Whitmore College with Caroline. Megan their roommate is killed and they find a picture of her with Elena's father. Her professor, Wes Maxfield has a secret. The girls meet another student Jesse on campus and Aaron Whitmore. Jesse against his will becomes a vampire. We learn that Wes belongs to a society called Augustine and they have an Augustine vampire. Jesse becomes the Augustine vampire to kill other vampires so humans can't be fed on. Damon then remembers being part of Augustine back in the 1950's. Whitmore wanted to cure human sickness using vampire blood. Grayson Gilbert was part of Augustine, too. Damon met another vampire, Enzo back in the 50's at Augustine as well. Elena meets Enzo at Whitmore while being held by Wes. Damon is injected with the ripper virus and goes on a rampage with Enzo. Enzo shares the story of his true love Maggie back in the 1960s. It pushes him over the edge so much to where he may have to shut off his emotions. The other concern this time around is asking if Damon is bad for Elena overall. Elena at one point even has dreams of another life with Stefan under different circumstances with a house, marriage and children, is it still possible? Matt and Rebekah had a fling together in Europe with a woman named Nadia. The Travelers arrive in Mystic Falls to cause chaos. They are another form of witches who dislike anyone using their magic against nature. One traveler hides in Matt's body. Nadia is a traveler as well. An item called The Traveler's knife is the only thing that can extract a passenger from inhabiting someone's body. Nadia also has a shocking connection to Katherine that may or not get her to change for the better. The leader of the Travelers is Markos who wants the doppelgangers'' blood. Markos is brought to Mystic Falls after Stefan's blood is used by the Travelers and passes through Bonnie. The reason why the doppelgängers are drawn to each other is because of a spell Markos cast 1500 years ago so it's possible that when Stefan and Elena first fell in love it may not have been real. The Travelers' overall goal is to want to rid Mystic Falls of all magic so they can have a home and in doing so they create an anti-magic barrier; anything that crosses it that's supernatural will die. Meanwhile, Bonnie's spirit is roaming with Jeremy. Her father sadly dies by Silas' hands. Tyler also returns. Thankfully Bonnie comes back after Amara dies and Quetsia does an anchor swap spell. Since she is the new anchor she feels every supernatural death. Later she meets s a new witch named Liv. Liv has a brother, Luke who are both keeping an eye on Bonnie suspiciously. Since Elena is the last female doppelgänger if the last male one dies the Travelers will come for her. Tyler then becomes inhabited by a Traveler. To make things worse The Other Side is falling apart due to all the interference from the real world. Jeremy wants to live his life trying to save his sister instead of focusing on other things. He does get a more active role to play just like in Season 4. All the while Katherine tries to live as a human since Elena shoved the cure down her throat. Katherine's blood is given to Silas so he can die but she survives only to deteriorate. She starts to age rapidly and it re-shifts her perspective on things or so it seems. As we know even if Katherine is on the verge of death she finds a way to escape and what more horrifying way to do that by inhabiting Elena's body using the Travelers! It's the biggest sin anyone can commit by stealing someone else's face that looks just like them. The middle of the season seems unfair because of Katherine's ruthlessness but by the middle half they finally correct what has plagued the series since day 1. After being stabbed by the Traveler's Knife Katherine doesn't go to the Other Side and instead is pulled into a sort of purgatory and rightfully so given every horrible act she has done. At last the person I despise the most is finally given the treatment she deserves! Whew Season 5 tells us that people are full of surprises. Does love conquer all even over time? Are the dead never really gone and watch over us? No one is born evil, their lives make them that way. Do we believe in second chances and forgiveness? We're not as weak as we think we are. You can be friends with someone or in love with them, you can't be both. Some people are just more ravenous than others. At the end of the season both Bonnie and Damon face an uncertain future when the Other Side collapses. Is there anyone waiting for them? Old friends and enemies? Does it hurt after you're dead? Season 6 will bring even more awesome stuff that the writers can conjure up. New faces, new challenges, new emotions, new heartbreaks, and new room to grow. This one was definitely one of my favorites and I'm happy I got to catch up at this point.
See Details