The Vampire Diaries: Season 7
(2015 - 2016)
Where to watch
Buy
Subscription
Buy
Subscription
Buy
You might also like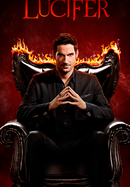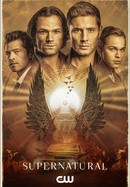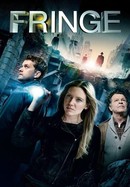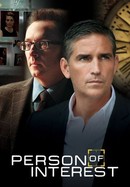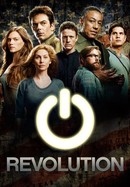 Rate And Review
The Vampire Diaries: Season 7 Photos
News & Interviews for The Vampire Diaries: Season 7
Audience Reviews for The Vampire Diaries: Season 7
Best Vampire show in like forever. Absolutely the the best option for binge watching too.

To be honest guys i wanna act in movies, but in scary ones like this one good season

The new focus on Caroline helps bring some life into the once lifeless formula.

The departure of Nina Dobrev's Elena makes The seventh Vampire Diaries instalment a boring and narratively slight season.

Up until now the series has been incredible With the loss of one of the main characters the rest of the cast try and make up for it, they do quite a good job but the storyline has lost a lot of its wants amazing Grace. The season are still in the see but please be ready to be disappointed

it was great but also my least favourite season

Caroline and Alark? Elena where you at. Damon Hero? This season is completely different, a new style of twists that will knot your heart up in little bits and bring you the best joy ever. Watchout for the season finale though. Get the tissues and a bucket of popcorn.

Season 7 is a big change for the characters of Mystic Falls and the viewers. The end of the last season said farewell to Nina Dobrev as Elena Gilbert. Elena fell under a sleeping curse Kai put on her. Since it's linked to Bonnie's life there's almost nothing they can do to bring her back. The show now goes on with both Damon and Stefan without its core character. Our heroes will still face new evils, new competition, and new emotional contests. Plus the episodes have a sudden flash-forward to 3 years in the future. All of the characters are on different paths. For now the first half of Season 7 shows that Lily Salvatore has officially returned from the 1903 prison world. Kai came along with and broke up Jo and Alaric's wedding. Liv even died in order for Tyler to survive. Kai was defeated but Elena was lost to everyone in the process. How can Damon possibly go on without her? Is it for several years or for eternity? Perhaps Damon may be too afraid to see what he is like without her. Now Mystic Falls is under the control of Lily and her band of Heretics. In order to prevent further bloodshed her sons make a deal with her to empty the town thus she can live with her "family" in their home. The Heretics consist of Mary-Louise, Valerie, Beau, and Nora. Now it looks like Lily has completely abandoned Stefan and Damon making their blood ties absent. The arrival of Mary-Louise and Nora also sets up a big change for the face of the show being that they are the first gay couple. It's all about keeping up with the progressive, equal, tolerant world today. Stefan and Damon want to fix things by reminding Lily of a similar individual from their past. Maybe Lily is blinded by love for another to have any concern for her children. Considering she tossed them aside does she deserve what's coming to her? Damon may never truly forgive her. It's very tragic to see this family disintegrate after so much has transpired. Enzo has joined with the Heretics too mostly because of Lily. Enzo is taken in by The Armory. A woman named Alex claims to be related to him. His father actually founded the Armory itself. Enzo is so lost at this point maybe he's not redeemable. He's made a habit out of making enemies out of everyone. When in Europe with Damon and Bonnie, Alaric sought a way to see his wife again. He comes across an artifact called the Phoenix Stone that can bring people back from the dead. Of course we know that comes with a terrible price. The stone seems to work but not in the way everyone hopes as it holds the souls of slaughtered vampires and the souls randomly go into whatever body the stone is used on. Later Bonnie finds a blade that connects to the stone. If a vampire is stabbed with it they are trapped in their own personal hell for eternity. Damon goes through his own trials and tribulations in order to confront his greatest demon. It truly shows the tricky balance between life and death, not to mention that confronting your own fears is just as difficult. Stefan may come to the realization that he may never be happy as long as Damon is around. Could he still be with Caroline though? Matt officially has become a police officer doing his best to protect ordinary citizens. Matt meets a female cop named Penny. He's officially fed up with vampires consuming everything and taking everything away. It may mean he has to abandon his friends. Caroline gets most of the beating from Nora and Valerie. In the process Valerie reveals an enormous secret from Stefan's past: Valerie was the first true love of Stefan's life. This was way before he met Katherine and Elena. Stefan is surprised by all of this. A clue discovered during the wedding massacre also reveals a big revelation for Alaric and Jo's children. There may be hope yet plus Caroline goes through the second biggest change of her life. Lily and Valerie tell the tale of how they each met Stefan and Julian in 1863. Lily fell in love with Julian. Valerie grew fearful of him. Valerie was pregnant after she met Stefan but Julian took away her freedom. Lily wants Julian to come back and his soul is trapped inside the Phoenix Stone. After he is resurrected Lily tries to make amends of course it doesn't come easy. Valerie also tries to convince everyone he is a soulless monster. It seems though that Julian has the upper hand. We see how one monster can easily manipulate ones whom are so loyal. The second half of the season introduces the next big baddie: the Vampire Huntress. Her real name is Rayna Cruz. Flashbacks show her father was one of the Brotherhood of the Five. Julian killed her family and she was created by Shamans (The Everlastings). The dagger with the Phoenix Stone belongs to her and all whom are marked by it won't be safe until she kills them. She's also immune to magic and can die and be brought back over and over again. The other issue is that if Rayna dies everyone marked by her will also die. Enzo kidnaps her to deliver to the Armory but she escapes. A few of the characters fall at her hands while Stefan makes a big sacrifice for Damon. You can imagine how burdening of a life Rayna lives considering all she's done is slain so many never having a moment to herself. 3 years then go by towards the end of the season. Now we see a desperate attempt for everyone to rid Rayna Cruz once and for all. Will they end up victorious? Or will Rayna kill every single vampire out there??? Bonnie also suffers a major drawback. When in a depressed state she meets a woman named Virginia. She's also a St. John. It turns out the Armory's true goal is to open a cavern containing an ancient evil of the world that's more deadly than anything. If it gets out there's no stopping it. Bonnie at her most desperate hour is given new life but at a risky cost. This is a woman whom isn't ok with being powerless but wants the life that's just out of her grasp. That's what I think makes her such a likeable character. Season 7 goes deeper and deeper with the human emotions and the heartbreaking decisions our heroes have to make. Some of it may not be as great as previous seasons but the writers still try their best. The good comes with the bad. Death doesn't erase your mistakes. Someone can love you for you. Do the sins of the parents project onto the children? Does love truly blind us? Can we ever truly forgive ourselves or do we hold onto that hatred? Who do we determine who is family? We all face our own hell. In order to be free we have to let others go. There's a special crossover episode for both fans of this show and The Originals. It's quite the occasion and shows how amazing the writing has progressed. Seeing these two shows cross paths makes me so giddy. It's always a breath of fresh air to see. I love that Season 7 has gotten progressively darker and harsher on an emotional level. True Elena isn't around to see what everyone's going through but Damon, Stefan, Caroline, Bonnie, Alaric, and Enzo are never ones to quit. They'll keep living their lives in her memory. With the finale all seems right as rain but alas, that last step that seems so close just gets farther away. The cliffhanger is scary, too and paves the way for a much bleaker, more sinister storyline. All that's left now is to wrap up everyone's story. The next great evil is on the horizon in Mystic Falls but will our heroes succeed like they always do? Season 8 intends to write the final entries of everyone's journey. Some will flourish, some will flounder. We've seen and grown-up with these characters so much and the next chapter of their lives awaits. It's time for one last story. Everything has been leading to the definitive final chapter. Are they ready for a finale fight and a goodbye? Not me....

Season 7 of The Vampire Diaries delivers a new vision, post Elena, that's a bit darker and more expansive. Picking up on the apocalyptic preview at the end of the Season 6 finale, Mystic Falls becomes a deserted town when the Salvatores are forced to make a truce with the resurrected Heretics, but secretly the Salvatores plot to kill the Heretic's leader and reclaim their home. The tone is a lot darker than in seasons' past, and made more so by flash-forwards to 3 years in the future; foreshadowing that things will not end well in the present day storyline. However, as much as the show tries to explore new characters and relationships, the absence of Elena is keenly felt; particularly in regard to the show's signature love triangle, which the writers try to substitute with a lesbian romance. But this romance doesn't work, and in fact none of the new romances have much traction. Also, there's a real bad piece of miscasting with Leslie-Anne Huff as the season's main villain, vampire hunter Rayna Cruz. Yet, the main cast continues to bring their A-game and the 3-year flash-forwards adds a lot of mystery and intrigue to the show. Season 7 has its problems, but The Vampire Diaries remains an extremely compelling and exciting series that's full of rich, interesting characters.
See Details