The Vietnam War: Miniseries
(2017)
You might also like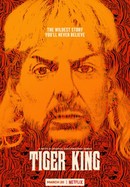 Tiger King: Murder, Mayhem and Madness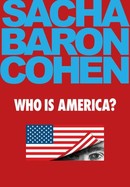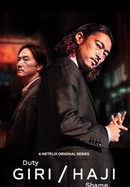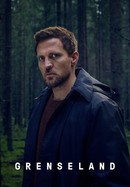 Rate And Review
The Vietnam War: Miniseries Videos
The Vietnam War: Miniseries Photos
News & Interviews for The Vietnam War: Miniseries
Audience Reviews for The Vietnam War: Miniseries
During the first episode or two, viewers may find themselves saying, "really? Is this grizzled war veteran going to cry? Give me a break." By the time of the last episode, most viewers will be struggling to hold back their own tears even if their lives were unaffected by the war. Ken Burns presents the Vietnam War in a way nobody ever has. He masterfully captures the feeling of the the war - as much feeling as anyone who has never been there can experience.

Ken Burns's The Vietnam War is documentary at its finest, providing gripping stories and riveting history to a revolutionary era for both the United States and Vietnam.

Very interesting, but definitely told from a left wing point of view. Take some of these "facts" with a grain of salt.

Brilliant Film, I was glued to the T.V. Well done

The background music wouldnt end. It's annoying, loud, and distracting. Its absolutely ruined it for me and everyone watching. When it took forever for the first one to end, another annoying one starts. Horrible job!

I understand 3 stars on R.T. means "meh", but the documentary wasn't "meh". It was, however, filled with utter bulls*** and we are waist deep in it by episode 2. We get it. Liberals hate the west, love communism, and despise our military unless their God-King, Obama, is in office. But wow. I expected more from Burns. For example, his documentary, "The West", made sure to show that while the U.S. did unspeakable, despicable and absolutely evil things to the Native Americans, the Natives were far from saints. He didn't piss all over the allies for the bombing of Dresden in his WW2 documentary, either. So I'm not sure why he had a meltdown over 'Nam. It's obvious his bias from whatever he saw as a child stayed with him, and those who paid attention to Burns during the Bush Jr years know that he is very far left and got much more marginalized and extreme during that era. This is a documentary where most vets that were hand picked were those who now have ill feelings towards the west and U.S., and despite having been in the war, still don't know the full story of their own engagement. That sounds harsh, I know. It makes me feel like trash even saying that, but facts are facts, and Burns made sure to find people whose opinions countered reality so he could really make a documentary about made up western imperialism and how the war was wrong. Now, on the surface, being against the Vietnam war isn't nefarious. Libertarians dislike almost any war, and most people don't believe we should lose our sons and daughters over non sense. But the spread of communism was the most vile and horrific thing to ever happen to this planet, and that isn't an opinion. The facts are that communism has killed more than any other thing in Earth's history. Burns made sure to make it sound like the south Vietnamese had issue with their government and weren't completely opposed to the northern take over. That is disgusting. Furthermore, Burns and his hand selected Vietnam vets lied about the U.S.' involvement and the government's reasoning for being involved. He seemed to be enamored by Ho Chi Minh, one of the most vile and evil people to ever live, and largely ignored how involved the south Vietnamese were in this war. They hated the north, they hated Ho Chi Minh, and they desperately wanted communism to go the way of the dinosaur. Evil regimes in places like China, the USSR, Vietnam, and Cambodia flourished because of the U.S.' vile far left wing propaganda in the 60s and 70s. They harmed our veterans and ensured we did not and could not win the war; a war in which we WERE poised to win. We pulled out and gave the nation to the communists who went on to commit some of the most evil acts in history, and allowed numerous tyrants to emerge all over Asia and South America. And my god, the way our soldiers and the south Vietnamese were portrayed in regards to civilian deaths and abuse was unreal. I would never say every thing was justified, but Burns and his lackeys made sure to dishonestly promote the US and S. Vietnamese as animals who went around torturing innocent civilians. I cannot believe Burns could stoop so low. He spent more time glorifying the north then he did telling the truth, and millions who watched this faux documentary have had their views skewed in an irreparable way. He made sure to blame republicans for something his party started, as well. But that's always the goal of leftists, isn't it? I'm no right winger, by the way. I am just disgusted with propagandists and liars.

Ive watched a lot of documentaries the first episode of this one is better than the the next 10 combined. I thought they also brought the human element into the war well describing both sides struggles.

Absorbing and non sensational. Illustrates perfectly how documentaries need to be conducted.

It's hard to imagine that a more thorough and emotive documentary on war has ever been created. The Vietnam War is made unforgettable by its interviewees and the slow, tense unraveling of their stories. Many of the historical elements of this documentary are well recorded elsewhere, but for many it is a blessing to be given a dedicated chronology of events throughout the series, beginning at French occupation in Indochina up to the present day. History comes alive through the interviewees. Irrespective of what side they fought on, there is a thread of humanity that runs through every person who speaks in the documentary. The viewer becomes intimately connected with these people and their stories because they return in every episode. We don't just hear about the chaos and fear of a jungle firefight, we hear from their families, the Thanksgiving audio recordings and how veterans tried to live with the effects of the war once they returned home. Burns and Novick do not privilege American tragedy and give airtime to North and South Vietnamese alike, as well as civilians, journalists, advisers and families. It is impossible not to share in the therapeutic retelling of these stories, especially the US veterans. We become so intimately connected with many of the interviewees that towards the end of the documentary there's great suspense to see if a happy ending is possible for someone, anyone. It's a credit to the filmmakers that they tie in these stories so well with the larger themes of warcraft, politics and civilian protest. The documentary also does well to place Vietnam in the context of the Cold War, the 1960s and changes in American society, without ever losing focus on Vietnam. This is a documentary about the Vietnam War, but more than that it is a documentary about people and their struggle to survive and do what they think is right. By the end of the series, you will not be able to stop thinking about those who were involved and how their lives would forever be shaped by Vietnam.

Harrowing and deeply tragic. A truly emotional depiction of the war.
See Details