Thirteen: Miniseries
(2016)
You might also like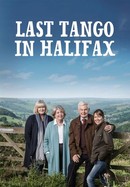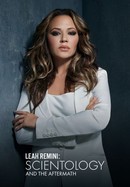 Leah Remini: Scientology and the Aftermath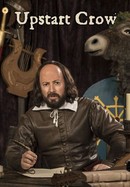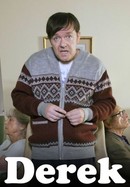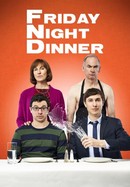 Rate And Review
Thirteen: Miniseries Photos
News & Interviews for Thirteen: Miniseries
Audience Reviews for Thirteen: Miniseries
Whilst episode one starts strongly it quickly follows all those annoying and stereotypical directions that most of us have seen before. It's a lazy production from the casting to the so-called dramatic twists. The victim is female (rarely a male), the main police paring are in a relationship, mum and dad have affairs, victim get captured and then retaken in a ridiculous but obvious way, police conveniently lose track of victim, victim manages to escape…I could go on and on! The writers also make the victim character quiet and not forthcoming with information (yes, I know this can be the case) but it's more in line with the number of episodes needed to prolong the story than her character. Am sure all the actors have read much better scripts in the careers!

The story of a disappeared girl is all too familiar, but this show starts where most end: when the girl (now woman) escapes. The question then is how to make sense of the life she once had, plus some extra drama to keep the suspense. Sometimes it seemed the detectives were being unrealistically harsh in their judgment of the escaped woman after some details of her capture came to light, but then again law enforcement has a notoriously bad record for dealing with sexual assault and emotionally complex issues. And in the end that is what makes the show most interesting: you don't know quite what is happening with the main character until she reveals more in the end, and why should we - who could ever truly understand such a thing who has not lived it? But this show offers an interesting glimpse.

My low rating isn't a reflection of the level of acting in this series; it's quite good across the board. But the plot menders in some of the worst ways here. Not as in surprising twists but just directions that don't add a thing to the overall plot. In some ways, this series doesn't really know what it wants to say or be. Which is unfortunate. The synopsis and description sounds compelling. The series opening episode is compelling. Each episode gets a bit further from the interesting storyline and beers more into these obscure loose ends. But it doesn't unravel like a mystery. It unravels more like several plots that don't tie together. And further, the pieces that the writers tended to drag the story in are the least interesting and are downright cringey at times. They had this interesting angle and compelling story and they twisted it into a plot that by the 4th episode, I cared nothing about. So well done, I guess. Yay for writers who can take something that has a ton of potential and then turn it into a stereotypical, boring derivative. The weirdest part is how much blame a girl is getting after being held captive for 13 years. It's like the writers developed this character and couldn't wait to free her so they could put her through the ringer over and over and blame her for being abducted in the first place and then blame her for the next person who get abducted. That part is just downright laughable. The same cast with a better writer could have created a remarkable series. This series isn't remarkable; or maybe it's only remarkable in how talented the cast was and how absolutely mediocre it ended being.

This show was garbage. The idiocy of the characters becomes laughable. They are literally treating a rape victim with more regard than they would a bag of garbage and no one is ever held accountable or responsible, like ever. The female detective is the worst example of alleged female strength I've ever witnessed, she's a horrible person, basically a sociopath in a blazer but it gets ignored because she's "doing her job"?!! This woman should never be allowed to speak to women victims or women in general for that matter. The fact that they arrest her and then start questioning her for murder and no one thinks for a even a second that perhaps they need a lawyer? Not only to defend ivy but then to perhaps sue the entire police department makes the family almost as ridiculous and cruel as the horrid detectives. Only brilliant thing was Jody Comer.

Jodie Comer gives another excellent performance. I loved it.

I'm in love with Jodie Comer's acting, boring show otherwise.

Jodie Comer is clearly a one in a generation actor. Thirtenn is a dime a dozen crime drama. Yes, the premise is interesting but that's just about all this has going for it, apart from the aforementioned Jodie Comer performance. What's worse is there is a police character that is so badly written, that although the actress is clearly doing her best (and it's not her fault) she comes across as either completely lacking in human empathy or as the most stupid person ever....Basically, a police woman who has only just heard of Stockholm syndrome and upon finding out about it, doesn't take it very seriously. Credit must go for trying to do something different with the gritty British crime drama format but bad writing, with clunky dialogue, let's this drama down.

. With just five episodes, this UK crime drama is a super fast watch. I tuned in for Jodie Comer and am glad I did. That woman has some serious acting chops. The show reminded me somewhat of "Room" (which has a similar story about a young woman being held against her will for years). Brie Larson won an Oscar in 2016 for it. Also, congrats to Jodie for her Oscar nomination this week for "Killing Eve". Well deserved! While I wish "Thirteen" had gone more into the effects being isolated for all those years, I still enjoyed the rest of the story. Per creator Marie Dickens, there will not be a season 2 so this is "one and done".

Excellent acting and good insight to family trauma. I was engrossed in the story overall.

If you want a master class in 'a self taught' actress. Jodie Comer is brilliant .Jodie Comer...delivers a stunning performance, playing on many levels at once, her growing disbelief as she understands she has spent much of her prime so isolated, convincing and heartbreaking. Thirteen takes white-knuckle turns that elevate it from the expected. Thirteen gives a well-worn premise an intriguing facelift with haunting execution and compelling performances across the board.