Where to watch
Buy
Buy
Subscription
Buy
You might also like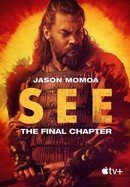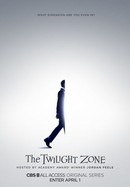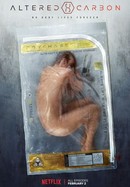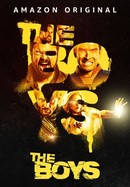 Rate And Review
News & Interviews for Titans: Season 1
Audience Reviews for Titans: Season 1
Entertaining and I love the characters. Love how badass they can be.

I came here after Warner Bros. Discovery almost cancelled "Titans" and "Doom Patrol" as part of their corporate restructuring in HBO Max and Discovery Plus getting ready to merge as one big streaming platform. Anyways, "Titans" tries to hard to make themselves "Riverdale's answer to the Teen Titans". Heck, the characterization in the live-action show makes 2013's "Teen Titans Go" look like better characters in comparison. Live-action Starfire is a victim of the "blackwashing the redhead" trope. Live-action Raven is less mature than the 2003 and 2013 versions of the character. Live-action Robin constantly deserts the team so much, which is something that his 2003 and 2013 counterparts do not do, even if 2013 Robin is a jerk to his teammates in "Teen Titans Go". How come Cyborg is on "Doom Patrol" is he was initially a "Teen Titan" and a member of the "Justice League" in the original comics?!

este show hace justicia a su material original y brilla con el

Kory Kory... Queen just that.

This is without any doubt the best series about superheros. Simple as that. Not perfect, not ambitious etc. But this is great. Recommend it. Among all other bs shows this one is really good. This is not to say there's may not be better one day.

Eh, kinda sucked. Would not recommend

The edginess of the show takes getting used to. It has darker moments that are not what you expect from a DC show. It has good acting from actors that are not to well known. The chemistry between the actors holds well and is a highlight of the show entirely. We can feel and see the tension between actors. How they interact with one another is amazing. The introduction of some characters are great. Gar and Dick getting introduced was great. Kory not so much. The ending of the first season is definitely a low point of it. You would expect more out of it from the build up they did throughout. All in all a good first season.

the best season! loved everything about it. the doom patrol showing is great!!!

E há um jeito melhor de começar uma temporada? Essa é um dos exemplos de como a continuação de filmes e séries da DC Comics nunca perdem de brilho, já que na série tem os clássicos heróis como Batman, Rob, Donna Troy, Estelar, e outros que não conhecia como Dawn, Ravena, Mutano. Titãs provou que mesmo tendo a versão desenho, sempre é mágico ver um Live action com excelente efeitos especiais, ótimas histórias e aventuras.

The casting choices for the titans and thier personalities don't even come close or add up to what weve all known so far. like starfires personality is not even the same happy go lucky silly and unknowing person we all knew and loved. Her background in this series kills the previous character we all knew. By no fault of the actors/actresses. With so many contradictions in not just personalities but contradictions in the story line that completely change everything we all know. Just make a new hero series and rename em all . That would of been so much better. This is 100% the fault of the directors and producers oversights of the show. Its like they never seen the original series. Or even Go!.
See Details