Trollhunters: Tales Of Arcadia: Part 1
(2016)
You might also like
My Little Pony: Friendship Is Magic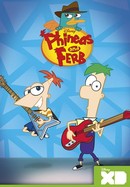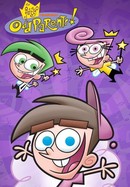 Rate And Review
Trollhunters: Tales Of Arcadia: Part 1 Photos
News & Interviews for Trollhunters: Tales Of Arcadia: Part 1
Audience Reviews for Trollhunters: Tales Of Arcadia: Part 1
AWESOME!! Once u have said awesome is there really anything more that can be said about whatever it is u are rating, hmmm, maybe. For me, one of the best animated tv shows ever, sooo good, in other words, yes that's right, awesome!!!!

Best t.v show ever!!! (for kids at least) !)

Season 1 is the worst! I give it half a star because of the beginning!

This is the best I've ever seen! The series presents an interesting and detailed world of trolls with their myths and legends. The project is filled with an exciting plot, a very high-quality script, in which all the details of the series are collected, even episodes that are distracted from the main plot, can affect the outcome of the plot arc. It is very interesting to observe the development of characters, even persons who at first look very repulsive, but then reveal their true selves (this is especially noticeable in the example of Steve Palchuk). Thank you Guillermo del Toro for this amazing, awesome and majesty show.

Thats fresh i really loved this series.

This is the best show of all time and if you disagree you are dumb

Mis expectativas fueron superadas con esta serie, tiene de todo y estoy emocionada por la película que saldrá este verano. Guillermo del Toro y su equipo hizo un gran trabajo. Mi serie favorita!!

esta temporada tiene todo el entusiasmo para contar historias de monstruos

I think is the best show of dreamworks

Best show ever!! This is the best thing that ever happened. Thank you to all animators/creators. Best show, and absolute must watch. I guarantee you'll fall in love.