Where to watch
Buy
Buy
Subscription
Buy
You might also like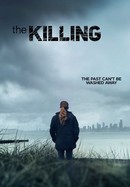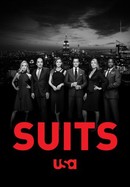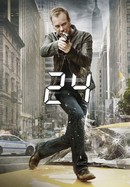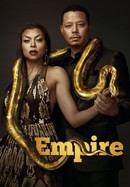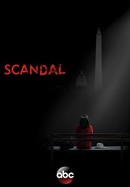 Rate And Review
Twin Peaks: Season 1 Photos
News & Interviews for Twin Peaks
Audience Reviews for Twin Peaks: Season 1
Appealing and uncanny with emotional depth, Twin Peaks is an exceptional piece of TV drama that beguiles the viewers with its tense undertones and wholly intriguing characters building up a though-provoking and smartly written season allowing its riveting plot, glorious performances and stunning direction to make even more of an impact.

Some intriguing moments to be sure, but I am still wondering the point.

If you are looking for a show that makes sense, then this is not for you, but if you are looking for an beauty camerawork, great characters and interesting story, then this series has it all. You make real memories watching it and continue thinking about Twin Peaks long after finishing it. Overall I believe this Tv series to be a masterpiece and definitely one of the best series ever produced.

With committed performances, memorable characters, pretty good atmosphere, great cinematography, some enjoyably bizarre sequences and a compelling premise, the groundbreaking Twin Peaks' combination of cop drama and soap opera make it a truly unique TV show that still holds up incredibly well. You know a show's doing something right when I only vaguely knew of David Lynch's knack for surrealism and had only ever seen his take on Dune, which was arguably a more mainstream film with some peculiar choices, and I still remained intrigued by it.

[⭐️84%] Twin Peaks is such a unique series, that provokes a rare feeling from viewing, the feeling of hypnosis. The word to describe this first season is 'unorthodox' as things play out in the same way as a soap opera and mystery, however from the overly-long focused shots, editing, repetition of theme song amongst other things, it can attract your interest as you feel there is something that every single person in the town is hiding. Given that Twin Peaks has such a unique tone and vibe, it may not appeal to everybody, however those who it does will find it extremely fascinating. Occasional flashes of weird imagery continues to build up the mystery of not just Laura Palmer's death, but the town of Twin Peaks, which ends season one on a great cliff hanger.

So good. The first season of Twin Peaks, the first story was brilliant. Unfortunately it was totally down hill from there. Started to feel like a self indulgent art school film after that with bad story telling.

If TV series are nowadays prominent in the entertainment industry, it is also thanks to Twin Peaks. One of the best mistery dramas ever made, there are no characters here free of suspicion. The brilliant writing makes so that even the simplest of Twin Peaks dwellers gives weird vibes, adding to the eerie atmosphere if this remote town. The first season is especially entertaining because it sets up the mistery of Laura Palmer's murder, along with many compelling subplots that have a potential impact on the main storyline. The episodes where David Lynch is involved more directly are also especially weird and polished, a dreamy extravaganza sprinkled with his genuine sense of humor, always a welcome relief.

Mahogany was our waitress tonight and the service was fantastic. Drinks were really cold and food was fresh and hot!!

Absolute fantastic piece of TV that's timeless, and a sustained classic.
See Details