Twin Peaks: Season 1
(1990)
You might also like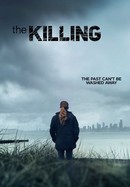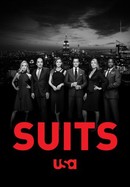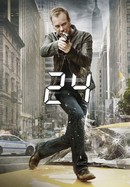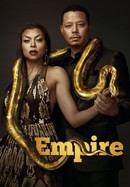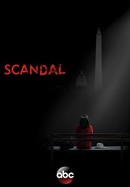 Rate And Review
Twin Peaks: Season 1 Photos
News & Interviews for Twin Peaks: Season 1
Audience Reviews for Twin Peaks: Season 1
All right, I was caught off guard on this one, I had no background or knowledge of all the events and cult following phenomenon behind this show, and there's a lot to tell about Twin Peaks. I am not sure how to divide this review properly so I'll start by addressing the fact that this will be for the first 2 seasons of Twin Peaks, and the third season (that came out 26 years later in 2017) will get a review of its own. Also this was my first exposure to David Lynch, so cut me some slack in getting use to his approach of cinema and television. The premise of the show seems very simple, a high school girl is murdered under very disturbing circumstances, so everyone is eager to understand what happened, who did this? And this is where agent Copper (played amazingly by Kyle MacLachlan) enters the picture, an FBI agent sent to the small town of Twin Peaks, where the murder occurred and his journey to unveil this strange mystery with the help of local police. The show didn't hook me from the start, it was a slow burner, and with all the amazing crime mystery genre content that has been going around these days (yes I am looking at you season 1 of True Detective) I didn't find the story that interesting in the beginning. Sure there are a lot of quirky characters and innovative direction going on, yet not enough for me to care, at least at the start. Somehow as the series progresses these characters who I might say are the heart of the show, start to grow on you, and also not less important, the atmosphere around this small town has an hypnotic attraction to it, with the help of the soundtrack and the unconventional style of David Lynch, it becomes more and more engaging as the story unfolds. So for the standard of the 90s this was some groundbreaking television series that set the tone for nowadays approach for the best TV series, and in that regard it has my absolute respect. It seems however that in the "backstage", more specifically on the production of the series, a lot of things were happening, apparently there was a constant "fight" between Lynch and ABC (the channel where the series were being broadcast), and since Lynch has such a unique approach to the movie industry apparently his ideas didn't go well with the people on ABC, so a lot of his creativity was blocked. Some of the most crucial demands were for instance, Lynch didn't want to reveal the murder, but the channel put pressure in avoiding this (personally I wouldn't have liked an unsolved mystery, no matter what people say I hate those types of scripts, the ones where you "leave it to the imagination of the viewer" sound simply lazy). Another issue was that apparently once the murder was revealed, Lynch distanced himself from the project and audiences dropped dramatically. Here's my humble opinion, once again it's a slow burner that becomes more interesting, under the described circumstances, the events leading to the unveil of the murderer got me more hooked, and contrary to what is popular opinion, the last half of the second season was actually very enjoyable, sure it seemed a bit like "filler" and focusing majorly on the sub-plots, however for me even with the disclosure of the murderer there were clear questions to be answered and I wasn't satisfied so I wanted to see more and to know what exactly are we dealing with here? (minor spoilers) Is Bob and the remaining "spirits" a metaphor to our own inner demons, is it actually a supernatural occurrence within the show script...? I mean this is the part of the show that frustrated me, David returned to direct the last episode, and it was a mess - let me clarify, it was for sure unexpected and weirder than anything I've seen, and a complete shift in tone on the show - but that wasn't what bothered me, it could've been actually interesting, but what I found frustrating was the fact that, there's still no clear explanation to my previous question, or at least a hint, is this a metaphor, is there any meaning, is it a simple horror story...? Because to me the last episode seems to have been surreal just for the sake of being surreal, it seems it was done "just for fun" nothing pleasant about wrapping up the story... And I see a lot of "that's Lynch signature" reviews, well for me it doesn't work, even if you have a weid or surreal approach to something it should convey some sort of meaning unless the entire show was a surreal experiment, which it wasn't - still a very good show for the time it was written and I probably wouldn't have given such high rate if I didn't know that a third season is already finished with some possible answers (this was canceled back in the 90s).

So good. The first season of Twin Peaks, the first story was brilliant. Unfortunately it was totally down hill from there. Started to feel like a self indulgent art school film after that with bad story telling.

If TV series are nowadays prominent in the entertainment industry, it is also thanks to Twin Peaks. One of the best mistery dramas ever made, there are no characters here free of suspicion. The brilliant writing makes so that even the simplest of Twin Peaks dwellers gives weird vibes, adding to the eerie atmosphere if this remote town. The first season is especially entertaining because it sets up the mistery of Laura Palmer's murder, along with many compelling subplots that have a potential impact on the main storyline. The episodes where David Lynch is involved more directly are also especially weird and polished, a dreamy extravaganza sprinkled with his genuine sense of humor, always a welcome relief.

Mahogany was our waitress tonight and the service was fantastic. Drinks were really cold and food was fresh and hot!!

Absolute fantastic piece of TV that's timeless, and a sustained classic.

The hypnotic devil is in the kaleidoscopic details!

Twin Peaks couldn't decide which genre it wanted to be so it chose all of the above and has subsequently been accepted as brilliant. Combining genres is tricky because while you could be succeeding in one area, you're often failing in another. This is especially true of Twin Peaks where there are scenes of whacky genius speckled throughout an overly convoluted storyline involving uninteresting and poorly acted characters. While these choices are meant to satirize soap operas, the series ends up being just as unwatchable as the soap operas themselves. When what you are doing is the same as what you're mocking, you're not successfully mocking it. Twin Peaks lacks the inflection in its voice that signifies it's making fun of soap operas not just obliviously being as bad as they are. Then there are creepy scenes and a dark mystery which distract from the comedy and make you wonder if the series wouldn't have been better had it gone the more dramatic and suspenseful route. Still it has its moments: Kyle MacLachlan's character is oddly engaging and the dancing dwarf has got to be one of the best things put on television.

Diane, it's 2:17 and i've finished season 1 of Twin Peaks. The writing is incredible. Each character is so unique and weird. My favorite characters are Agent Cooper because his dialogue and personality are so likable and hilarious and Audrey because her motivations seem to be so ambiguous. The many different story lines are also really intriguing and well played out.

First season of the iconic surreal (horror/thriller/comedy/soap opera/mystery) drama was excellent, with quirky and interesting characters and an engaging storyline while keeping the tonal changes and different subplots between the characters consistent and devoting enough time to everything. Second season for me struggled in comparison, especially with subplots, but thoroughly excited to see the revival!