Unbelievable: Season 1
(2019)
Where to watch
Subscription
You might also like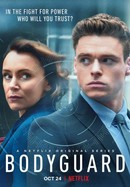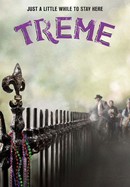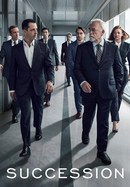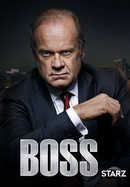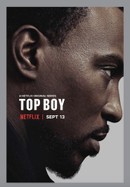 Rate And Review
Unbelievable: Season 1 Videos
Unbelievable: Season 1 Photos
Audience Reviews for Unbelievable: Season 1
Hooked really good series

Moral of the story - believe every rape story no matter how implausible. It is well acted and definitely not upbeat subject matter. For those who appreciate plodding dramas or even procedurals, it isn't bad. However, the SUPER slow burn, total downer tone, and the man-hating just turned me off personally. The female cops were all super understanding and patient, worked long hours ignoring their families, and worked in some sort of glass futuristic office, while the dumb, fat and bald male cops haunted an Office Space reject, made prejudicial assertions while standing around with their d***s in their hands. I mean they LITERALLY hired Dauber from Coach for crying out loud - the guy that made Woody from Cheers look smart. You writers can do better. Sorry, this is probably not the most thorough review because I skipped over large chunks of this. But my wife liked it, so points there.

I normally hate TV Shows but this made me shed a lil tear. The ending was satisfying without pretending that any issue highlighted in our policing system was solved.

Just watched the first, horrifying episode. Very realistic, harrowing and appalling - just as it is in life. This is not to watch if you're a survivor of only a few years since, would be my advice, unless you have very reliable support and your mind and heart feel strong. On the other hand, if you want insight and understanding of something you are lucky enough not to have experienced, this is definitely brutally honest. Thanks go to all concerned for making this and helping to explain what happens most of the time.

First rate, riveting, from beginning to end.

This clearly was not filmed in Colorado or even represents our great state accurately. As a native I was super disappointed, starting with the Lakewood PD, beach scene and so much more misinformation. I appreciate the true'ish story line but a poor production by producers.

Craftily written storylines and moving performances - I was fully entranced by this and had to finish it in one sitting

On my first attempt at watching the series, I did not get past the first few minutes as the sexual assault scenes were hard to watch. On my second attempt I was able to watch the whole series, and I found the production to be very powerful. It offers a damning portrait of the US justice system. The performances are highly compelling, especially those by the actors playing the two female lead dectectives.

It wasexcellently acted, and rivetting. It did however over demonize the male police officers who did botch the investigation. The problem with rape allegations is the fact that there are cases where women do lie and make false allegations. It happens, but that sometimes raises doubt among the police in cases like this one where this girl had no reason to make up such a story. These were not dirty cops, just skeptical due to the fact that sometimes people lie about horrifying claimed crimes. The Jussie Smolette hoax is a prime example. Unfortunately, the rare cases where a possible victim lies makes National news. The probably 95% of the people that are truthfully reporting such crimes do not make news. It is like peoples fear of flying, when in fact driving to the airport is more dangerous. A car wreck fatality barely makes local news, the airplane crash makes National news every time. It was a great series though.

Fuerte, con una carga dramática intensa más por estar basada en hechos reales, la manera en como se expone lo mal que se puede manejar un proceso policial por prejuicios de las mismas personas que lo llevan a cabo.
See Details