What We Do in the Shadows: Season 1
(2019)
You might also like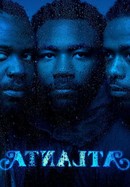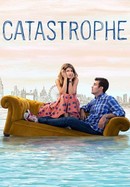 Full Frontal With Samantha Bee
Rate And Review
What We Do in the Shadows: Season 1 Videos
What We Do in the Shadows: Season 1 Photos
News & Interviews for What We Do in the Shadows: Season 1
Audience Reviews for What We Do in the Shadows: Season 1
If you like your humor silly & stupid, Taika Waititi once again delivers. Each of the three main cast members is a delight in their scenes.

Using vampires to hold up a mirror to middle-age is a GREAT idea.

So creative. Energy Vampire...brilliant.

https://youtu.be/V4jUZ-Ex1k0

A genuinely funny show about vampires. Great characters and solid comedic writing.

Hilarious show really highly suggest it.

I haven't had this much fun witha vampire show in literally over a decade, and it's a comedy to boot. Simply amazing writing, they avoided many of the awkward cringe pitfalls I've seen in other shows. This is a must see.

It's the full Taika. As much as I loved the film, the mock-doc series gets to explore and satirize the vampire mythology: who but Taika would've thought that at a Vampire orgy, mirrored ceilings won't work? Brilliant comedy that's mostly verbal and character-based rather than gross out or violent. One of the best shows on TV, that can appeal to smart people everywhere.

Why is this stupid show so good? It's like The Office but with vampires. If someone recommended this show to me with that description, I would avoid it all costs. I hate vampires and mockumentary sitcoms. But this is one of those shows with rave reviews that you decide to put off and maybe come back to when you have nothing else to watch. However, THIS is your sign to start watching this show. For some reason, it just works so incredibly well. It's great, I'm highly addicted to it, and it's so difficult waiting for next week's episode. This show shouldn't be good, but it is. The cast and characters elevate this show to the next level. You need to watch it immediately (just make sure you watch the original movie first, it's free on Kanopy).