What We Do in the Shadows
(2021)
Where to watch
Buy
Subscription
Buy
Buy
You might also like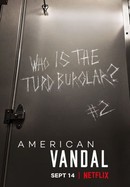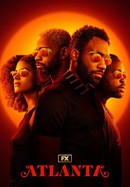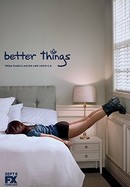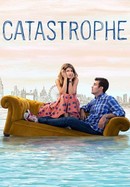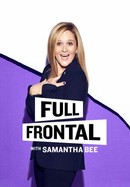 Full Frontal With Samantha Bee
Rate And Review
What We Do in the Shadows: Season 3 Videos
What We Do in the Shadows: Season 3 Photos
News & Interviews for What We Do in the Shadows
Audience Reviews for What We Do in the Shadows: Season 3
de verdad que buena serie.. me encanta, es sencillamente genial

True to the concept of the film but with better characters than the film. Very funny stuff.

Que serie maravilhosa, entrou no meu top 10 super-rápido. Os personagens são tão icônicos que é impossível descreve-los com palavras, Roteiro perfeito, direção um show a parte. Acho que nunca ri tanto na minha vida vendo 8 eps seguidos de uma serie. Muito leve, muito, mas muito engraçada. ICONICA

(The Rot started in Season III, and is now bleeding over into Season IV) [QUESTION] The original Film 'WHAT WE DO IN THE SHADOWS' (2014) was almost near perfect in it's inception & execution. So when creating the TV Show, WHY could't Watiti & Jermaine have just expanded on the characters IN THE FILM*??? (*And THEN introduced the much less interesting ones now on the TV show <cough> <Colin Robinson> later on down the line???) This season isn't that horrible, but it's not particularly good either. Which makes it just, well, pretty mediocre: which is arguably the WORST place for a Show/Film to be.** (**Because you can't enjoy it fully -&- you can't laugh at how terrible it is: you're just left in a kind of Limbo/Purgatory) You guys need to up the jokes' quality & switch up the concept a bit (i.e. revert back to the more real-life Vampire Living vs. the Wacky off the wall Vamper Antics.....you know: make it more relatable (?) that's what the original appeal of the Film was after all) What you've got going now is just sub par as compared to your original work, which was, again, near flawless. Hope you can coarse-correct in Season V, 'cause if not.....there may just not be enough interest in a Season VI or VII to make it financially viable. We all want you to succeed. "Best Of Luck, Boys.";O)

This is one of my favorite shows... even better than the movie!!

With the amount of talent involved (Clement, Berry, Novak, Demetriou, Proksch, and Guillén) I expected this series to really pop. Yet for some reason most of it ends up a bit flat. I guess that's what you get with UK comedy actors in a US sitcom. It's good, but it could be so much more.

One of the funniest shows I've seen.

Hilariously and endlessly entertaining, this is one of the best comedies currently streaming. Great cast chemistry and high rewatch value. Surprisingly great plot that connects over 3 seasons.

I have watched all of the seasons through, some more than once. This is one of my all time favorite tv shows! It's Hilarious and has a great story line that is worth watching it through to the end for. I can't wait for the next season to be released! 10/10 recommend this show!
See Details