When They See Us: Season 1
(2019)
You might also like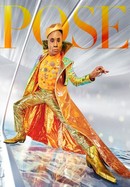 What We Do in the Shadows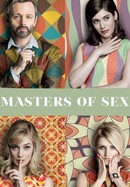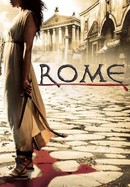 Rate And Review
When They See Us: Season 1 Videos
When They See Us: Season 1 Photos
News & Interviews for When They See Us: Season 1
Audience Reviews for When They See Us: Season 1
A harrowing story about the injustices of the judicial system and the racial prejudice behind it.

A gut-wrenching rendition of the Central Park Five disgrace of the so-called Justice System. It was very well done, which means, given the story, it is very disturbing.

very raw and the injustice is incredibly infuriating and the suffering the boys endured is difficult to watch. great show!!

A Raw and Powerful series. Just one of those stories that chips at the surface of a system that was built on/off of corruption and racism.

Unfortunately this show had the opportunity to paint the whole picture and give clarity to the events and why the social, cultural, economic, and political atmosphere are important factors in this case, as is true of all major events. The telling of this story was not given justice and could have been much more. Instead the director chose to fabricate their mockumentary in order to push a single perspective of the event. Unfortunately that perspective treats official as evil, perpetrators of crime as victims, and victims as mere vessels for her version of the story rather than, well, victims of crime. These men were, by their own admissions (yes, after the redaction of their original confessions) and the testimony's of people at the park that night (black, white, young, and old) were involved in the rape even if not actually penetrating their victim. They held her down and beat her. For their troubles they ended up as public figures and millionaires. Anyway, give it a watch, it's fairly scant on the details of the case in as far as there is a 117 page legal document she could have sourced from for details about the prosecution and defence. Even the Wall Street journal, ABC news, and Wikipedia have a more thorough and balanced (just not made up really) account of events. Take a look.

The story is tragic, painful and true. Watch this and keep reflecting.

I watched this series twice and moved to tears both times. Unfortunately, after some research I discovered I was lied to: https://milnenews.com/2019/07/18/central-park-five-did-attack-jogger-and-forensic-evidence-proves-it-says-nypd-officer-on-the-case/

A tragic racism story, showing how the justice system works at that time. The show successfully put the audience on the victim boots, exploring their emotion, story, and fate. The ending is satisfying and climatic. Love the whole cinematography with all those slow-mo effects. Great casting too, their adult version looks exactly the same | follow us at @uncle.review

Not a fan. This injustic is tragic, but far too much emphasis is ptu upon race. Police mistreat people of all colors.

Brilliant. Scary. Yes, it's brilliant, but totally scary! Unreal that this happened... and happens...