Workin' Moms: Season 1
(2017)
You might also like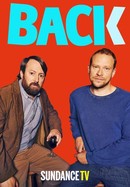 Rate And Review
Workin' Moms: Season 1 Photos
News & Interviews for Workin' Moms: Season 1
Audience Reviews for Workin' Moms: Season 1
Funniest show ever. I've watched it 7 times

My favorite show of all time! It's a fun, funny and refreshing show. It's fun to watch but also manages to stay very down to earth.

I guess we are to take the main characters as badass women, but, truth be told, they are pretty screwed up, not very nice people at all, and terrible Moms. Kate is dishonest, deceitful socially awkward, foul-mouthed, snarky and inappropriate. Anne is mean, vindictive, militantly uninterested in parenting; Frankie has mental health issues, which should earn her some compassion, if she weren't so irritating. Jenny is the worst, a real loser--a pathological liar, a fake. Snarky characters can be witty and entertaining, as in the Gilmore Girls and Casey from the Atypical series. The women in Working Moms are snarky, except they are unfunny, mean, and obnoxious. The husbands are actually the more sympathetic characters, far from perfect, but hold up pretty well considering to whom they're married. One couple writes on flip chart the pros and cons of having an abortion, the pros win hands down and they cheerily go through with the abortion. I'm pro-choice, but the abortion scene was creepy, another instance of the depravity and inhumanity of the main characters. This became a series I loved to hate and, after sticking out the first season, the Moms were no more likable, as the series became progressively worse. What did me in was when Kate, after dumping her husband (for having an affair with their nanny--ouch!), turns around and has an affair with this man fourteen years her younger. At this point, I was outa here! BTW there is a little partial nudity here and there in the series and some bad sex scenes in case that's your thing.

I have no idea why this show doesn't have an audience score of 95+. This is one of the best comedies I've ever seen.

Just enough real and embellished entertainment to keep watching. Catherine Reitman writes a compelling episode 12, where we really begin to connect with these 3 women. Catherine Reitman, Dani Kind and Juno Rinaldi are proving, you can't tiptoe over life's real experiences.

This show is laugh out loud funny. Catherine Reitman is hilarious and there is a great ensemble cast.

All the seasons are great, relatable & funny! Very raw material & keeps you wanting to watch more episodes. Never want this series to end!!

I love this show, I love all of the personalities and csnt wait for the new season to come out. I will start fresh with season 1 just to relive it all. Great job on this show!!!!!! I was watching grace and Frankie reruns till I found workin' moms!

This series is just great. Funny, sarcastic and honest. The ideal world image that is conveyed to us by various US series, the image of the perfect mothers who manage everything without problems, is questioned. Critical, cheeky and funny. Gorgeous!

I cannot get enough! I just want to hang out with all of them!