Yellowstone
(2018)
What to know
Critics Consensus
Yellowstone proves too melodramatic to be taken seriously, diminishing the effects of the talented cast and beautiful backdrops. Read critic reviews
Where to watch
Buy
Subscription
Buy
Buy
You might also like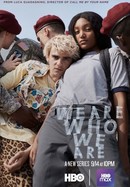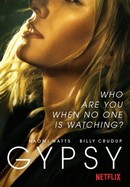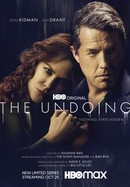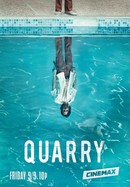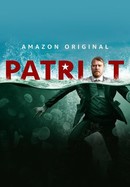 Rate And Review
Yellowstone: Season 1 Videos
Yellowstone: Season 1 Photos
News & Interviews forYellowstone
Audience Reviews for Yellowstone: Season 1
I love everything about it!! It would be awesome if you got Tyler Childers to play a cowboy

It has its flaws, but damn is it ever addictive.

Yellowstone is an amazing TV show that will leave you on the edge of your seat with its gripping storyline and exceptional performances. The show follows the Dutton family, who own the largest contiguous ranch in the United States, as they navigate the world of politics, business, and crime. What makes Yellowstone stand out from other TV shows is its beautiful cinematography, showcasing the breathtaking landscapes of Montana. The characters are complex and multidimensional, with their own unique backstories that add depth to the show. Led by the talented Kevin Costner, the cast delivers outstanding performances that will keep you invested in the story and emotionally connected to the characters. The show's themes of family, loyalty, and survival make it both relatable and thought-provoking. Yellowstone has something for everyone, from intense action and suspense to heartwarming moments of love and compassion. The show has garnered a huge following, and it's easy to see why. If you haven't watched it yet, you're missing out on one of the most compelling and entertaining shows on TV today.

I've just finished season 1 of this cowboy soap opera and am addicted. I'm only sorry that I've waited so long to begin in. My guess is that many of the critics on the coasts don't care for it because it's not pandering enough, not politically correct enough, and not obsessed with race.

Too much of a soap opera. Watched the first season and I'm not going back.

Rotton tomatoes knows nothing about good tv or movies.

I tried so hard to like this show. Painfully sat through multiple seasons because I kept telling myself "It HAS to get better." Why do so many people like this show? The writing is rough, like soap opera rough. There are super quick story arcs that pop up and go away in the blink of an eye. Some story lines are introduced and then sort of forgotten about and others just simply don't make sense. It's pretty so there's that and I love Kevin Costner sooo 2/5.

I thought I would hate this show. I was pretty critical along the way, but my respect grew; partly because I was shown conflicting perspectives in the form of a drama and lifestyle I knew nothing about. Hard to believe entertainment could change my ideas of negotiation and human conflict. I'm at the end of season 5 so I thought I'd put my view on here.

perfect , cast, locations and performances

Again this shows the disconnect with so called "Critics" and Americans.
See Details