Yellowstone: Season 1
(2018)
You might also like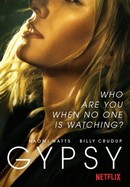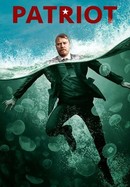 Rate And Review
Yellowstone: Season 1 Videos
Yellowstone: Season 1 Photos
News & Interviews for Yellowstone: Season 1
Audience Reviews for Yellowstone: Season 1
Loved the show. Great new take on the western.

After 2 chapters, bewteen 2.5 and 3 stars. Everything is big and epic, even too much. The first chapter could easily be a movie by itself. Photography and actors are OK. The main problem is that excess of epic also in the melodrama, and that is not so interesting in the minute-to-minute to keep the also enormous story that is opened in front of you.

As usual the Top critics show how braindead they are...great series...great action and story building is moving along at a decent pace...top critics I suggest you find another gig...may sales

Really really good, lots of action, good acting, good character development. When you love and hate a character you know it's well put together well.

Great show and well written. The character "Monica" is the perpetual victim and it's actually quite depressing to watch those scenes. They advanced the story too fast in season one. They do much better in subsequent seasons.

Incredibly predictable show with a contrived plot. A megalomaniacal and patriarchal ranch owner spreads his legacy of toxic masculinity and corruption like a mob boss. At the same time, he pretends to be a bastion of honour, and his traumatized children are desperate for a healthy connection. There's so much made-up tragedy in the show that it's laughable. The characters and plot are so played out that you can guess what's going to happen next.

amazing show with great story

This series caught me off guard, it's gritty, confronting, unsettling and more realistic than most shows these days, you find that there are no heroes in a game of money and power, I find myself trying to root for a lesser evil, the plot is new and intriguing and I've enjoyed the ride in season 1

Great show. Love the cast, scenery, story and it's well made at every level.

Sons of Anarchy on a cowboy ranch. Plenty of fun and plenty of drama from the first second to the last of the season. Don't miss it.