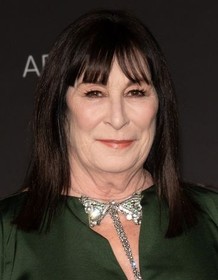 Anjelica Huston
Highest Rated: 100% A Handful of Dust (1988)
Lowest Rated: 4% Material Girls (2006)
Birthday: Jul 8, 1951
Birthplace: Santa Monica, California, USA
If ever there lived a woman more destined for a life of glamour, sophistication, and stardom than Anjelica Huston, that fortunate soul was most certainly born into royalty. From a fairy-tale childhood in the hills of Ireland to a history-making film career that would see her become Hollywood's first-ever third generation Academy Award-winner, Huston credited much of her success with her ability to transform herself through sheer force of will and her flair for making her critics eat their words. The daughter of famed actor/writer/director John Huston and first generation Italian-American model/prima ballerina Enrica "Ricki" Soma (his third wife, who earned the nickname "The Mona Lisa Girl" for her painterly beauty), Huston was born July 8, 1951 in Santa Monica, California. A world traveler by eight, she attended The Convent of the Sisters of Mercy until age 11, and quite took to the religion despite suspicions that her father attempted to sidestep indoctrination by claiming the family atheist. Soon after, Huston attained Irish citizenship. Her early years were spent at St. Clerans, a 110-acre Irish Georgian estate built in 1784. Nestled comfortably in western Ireland, the picturesque country manor (once the home of Merv Griffin) had been purchased by her father, who had moved to Ireland in 1952 (before renouncing his U.S. citizenship in 1964). When benevolent patriarch John was around, he was a loving yet stern presence who never suffered fools, encouraged his children to take calculated risks, and regaled the starry eyed siblings with thrilling tales of adventure and wildlife. Ricki, with her uniquely striking beauty and flair for haute couture, may have been, "an exotic fish out of water" in such a pastoral setting, yet she never appeared self-conscious. At St. Clerans, lavish picnics, fox hunts with with the Galway Blazers (of which John was Joint Master), and equestrian sports were welcomed ways of passing days. On occasion, the wanderlusting siblings would slip away to explore the ruins of a nearby castle. Novelists, socialites, ambassadors, countesses, and celebrities such as Peter O'Toole were a common site at St. Clerans. It was a botched staging of Macbeth at the family's first Christmas in the estate that Huston first caught the eye of the bedazzled "Lawrence of Arabia" (1962) star. Though her parents' union was dissolving, the siblings remained largely shielded from the turmoil, so it came as quite a shock when John and Ricki separated in 1960. The following year, Huston and Tony moved to London with their mother. Neither parent ever discussed the separation with the children, and the move was done in such haste that it seemed to happen in a camera's flash. There, with the current of culture shock surging inside, Huston attended the Lycée Français Charles de Gaulle. A pariah on the playground, she seemed as out of place in London as her mother had been in Ireland, yet more self aware and despairing about it. Meanwhile, after transferring schools, a penchant for playing hooky and shoplifting began to strain the relationship between Huston and her mother. Life in the city was vibrant; music was ubiquitous, and the revelation of seeing legends like The Kinks, Cream, The Animals, and Pink Floyd in their prime proved nearly as inspiring to Huston as the French New Wave masterworks unspooling at the local cinemas. She was acutely aware that despite being born in sunny Santa Monica, her distinctive beauty was as far from "All-American" as the films of Francois Truffaut and Jean-Luc Godard were from those of Blake Edwards or Russ Meyer. Just as Huston was becoming acclimated with her new environment, however, a cutting remark made by fashion photographer Richard Avedon cast doubt on her future as a model. Some time later Avedon would photograph Huston for Vogue, just one of many instances in which she plated crow for her critics. A school search for the female lead in Franco Zeffirelli's "Romeo and Juliet" (1969) was being launched throughout London, and despite producer Dyson Lovel's request that Huston audition, a letter from her father to his Italian counterpart strictly forbade the prospect, as she was to star in his own film "A Walk with Love and Death" (1969), which was created specifically for her. Infuriated by her father's unwelcome intervention, unable to connect with the character, and acutely self-conscious in front of the film crew she had grown up around, Huston's frustrations with the film were only compounded when it was released to little fanfare, and critic John Simon dismissed her performance as "supremely inept" (perhaps his kindest words in the review). A portrait for British Vogue led to regular modeling work, and an encounter with British New Wave filmmaker Tony Richardson in an invitation to audition for the role of Ophelia his upcoming Roundhouse production of Hamlet. Though she lost the role to Marianne Faithfull, Huston remained her understudy through the play's London run. Meanwhile, Huston and her mother had begun to grow apart. Tragically, a heart-to-heart conversation concerning the prospects of reconciliation came too late, as Ricki perished in a car accident in 1969. Later, when Hamlet went on tour to New York, Francesca Annis took over the role of Ophelia, relegating Huston to a walk-on role that nevertheless served as the bridge to a new life stateside. Before the year was out, Huston was living in New York City. A tumultuous romance with schizophrenic, twice-married photographer Bob Richardson (over 20-years her senior) blossomed during a photo shoot for Harper's Baazar that plunged Huston headlong into the world of high fashion. A friendship with Penny Marshall led to walk-on roles in "Laverne and Shirley" (ABC 1976-1883), and a stint with Ford Models found Huston fulfilling her desire to become a fashion model. A stint in Europe served well to advance Huston's modeling career, but a return to New York a year later found Richardson growing dangerously erratic. Her father seemed to recognize this, offering his daughter an escape hatch in the form of a vacation to La Pax, Mexico -- which desperate Huston gladly accepted before moving to Los Angeles. A chance invitation to Jack Nicholson's birthday party resulted in a romance that endured for nearly two decades, and in 1980 Huston -- having dipped her toes back into the acting pool with appearances in "This is Spinal Tap" and "The Ice Pirates" (both 1984) -- enrolled in an acting class taught by Peggy Feury of the Loft Studio. Over the course of the next few years, the model morphed into an actress with increasing command of her body and craft. In March of 1983, an American Film Institution celebration honoring the work of John Huston was at the Beverly Hilton Hotel. He was in high spirits despite his deteriorating health, and in a rush of emotion Huston bungled her part of the presentation. She longed for a chance to correct the wrong that was "A Walk with Love and Death," and she got the opportunity when John Foreman presented her with the prospect of adapting Richard Condon's book Prizzi's Honor for the screen. Huston would star as Maerose Prizzi, the estranged granddaughter of an aging mafia don, and Jack as Charlie Partana, her former lover and the man for whom she still carries a flame. The film was quickly taking form when Huston signed with the Yvette Bikoff Agency. Convinced that her critical role in shepherding the project merited pay above scale, Huston goaded her new agent into pushing the issue with the producer. His caustic response decrying his inability to drop her from the film and her perceived lack of talent was precisely the kindling she needed to burn her absolute brightest, and that year at the Academy Awards, an elated Huston became the third Huston to win an Oscar when awarded Best Supporting Actress for her mesmerizingly nuanced performance. Nominations for her turn as a presumed-dead Holocaust victim who returns to her husband unexpectedly in Paul Mazursky's "Enemies: A Love Story" (1989) and as a sociopathic con artist in Stephen Frears' "The Grifters" (1990). The model/actress enjoyed an exhilarating film run that included parts in Woody Allen's "Crimes and Misdemeanors" (1989) and "Manhattan Murder Mysteries" (1993) and a wickedly fun turn as a hag who turns children into mice in Nicolas Roeg's "The Witches" (1990). Later, the woman who as a young girl glided around her bedroom pretending to be Morticia Addams found her force of will once again yielding fruitful results when she essayed the character in Barry Sonnenfeld's "The Addams Family" (1991), and its sequel "Addams Family Values" (1993). On occasion, Huston would return to the small screen for roles in the western "Lonesome Dove" (CBS 1988), and Roger Spottiswoode's "And The Band Played On" (HBO 1993), but her bread and butter was on the big screen, where performances in "The Player" (1992), "The Crossing Guard" (1995), and "Buffalo '66" (1988) offered impressive examples of her expanding range. In 2001, Huston appeared opposite Gene Hackman in director Wes Anderson's "The Royal Tenenbaums," marking the beginnings of an ongoing  collaboration that would continue with "The Life Aquatic with Steve Zissou" (2004), "The Darjeeling Limited" (2007), and "Isle of Dogs" (2017). The Golden Globes grew to love Huston during the 1990s, showering her in nominations that culminated in a win for her moving depiction of Carrie Chapman Catt, president of the National American Women Suffrage Association, and founder of the League of Women Voters, in "Iron Jawed Angels" (2004). Over the course of the following decade, Huston drifted effortlessly drifting between film and television, keeping busy with appearances in shows like "Medium" (NBC/CBS 2005-2011) and "Smash" (NBC 2012-13). Interestingly -- at least for a celebrity initially known for turning heads in fashion mags -- the veteran actress seemed to find a second life as a voice-over artist beginning in the 2000s, and the work became steady with roles on the animated Dreamworks series "Trollhunters: Tales of Arcadia" and Netflix's "All Hail King Julien" (both 2016). In May, 2018, Huston joined the cast of "John Wick 3: Parabellum."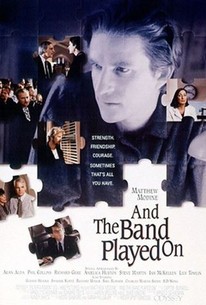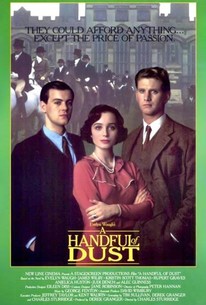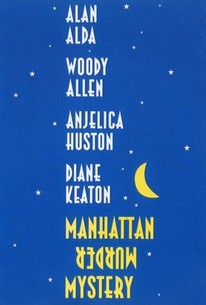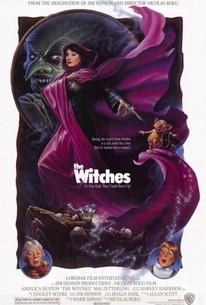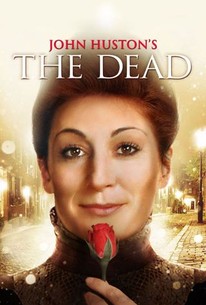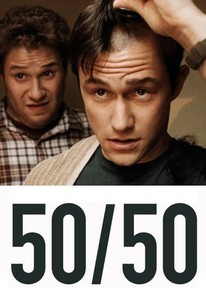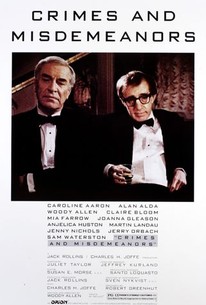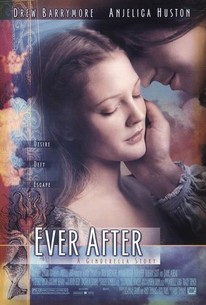 Ever After: A Cinderella Story
Photos
Anjelica Huston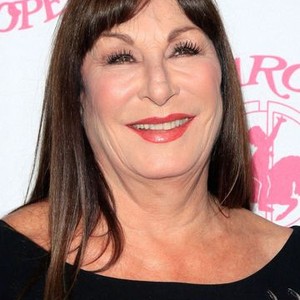 GARDENS OF STONE, Anjelica Huston, Mary Stuart Masterson, 1987, (c)TriStar Pictures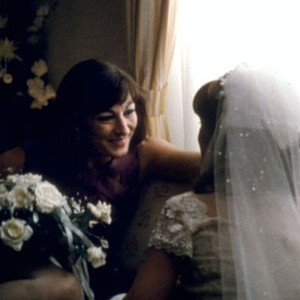 GARDENS OF STONE, D.B. Sweeney, Anjelica Huston, 1987, (c) TriStar Pictures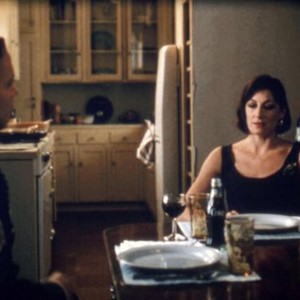 A WALK WITH LOVE AND DEATH, from left: Anjelica Huston, Assaf Dayan (aka Assaf Dayan), 1969. ©20th Century Fox-Film Corporation, TM & Copyright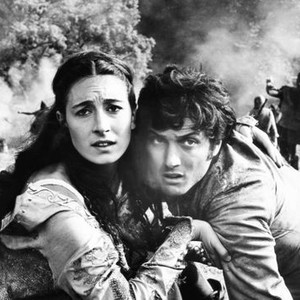 House Lightroom Exercise 1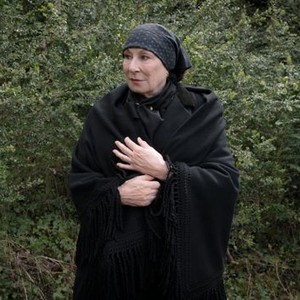 A WALK WITH LOVE AND DEATH, from left, Anjelica Huston, Assi Dayan, 1969, TM & Copyright ©20th Century Fox Film Corp. All rights reserved.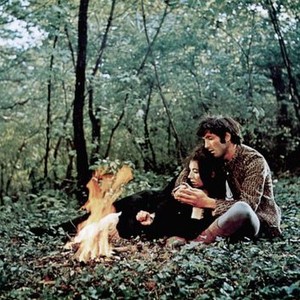 THE ROYAL TENENBAUMS, Danny Glover, Anjelica Huston, 2001. (c) Buena Vista Pictures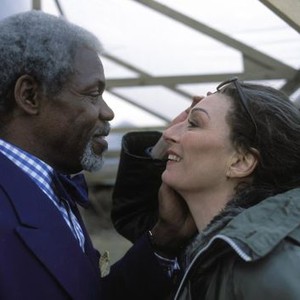 A WALK WITH LOVE AND DEATH, from left, Assi Dayan, Anthony Higgins, John Huston, Anjelica Huston, 1969, TM & Copyright ©20th Century Fox Film Corp. All rights reserved.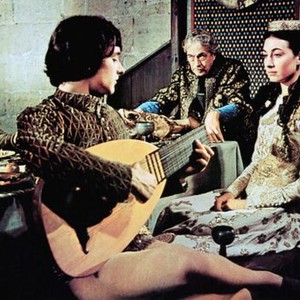 A WALK WITH LOVE AND DEATH, Anjelica Huston, (center), 1969, TM & Copyright (c) 20th Century Fox Film Corp. All rights reserved.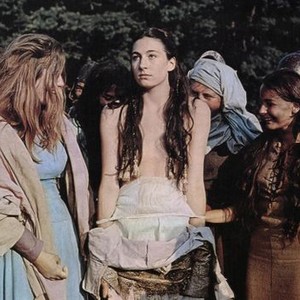 A WALK WITH LOVE AND DEATH, Anjelica Huston (center), 1969. ©20th Century Fox-Film Corporation, TM & Copyright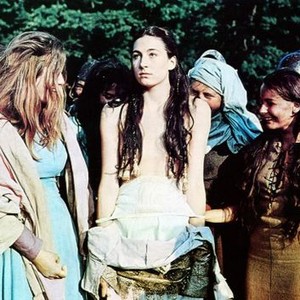 A WALK WITH LOVE AND DEATH, from left, Anjelica Huston, Assi Dayan, 1969, TM & Copyright ©20th Century Fox Film Corp. All rights reserved.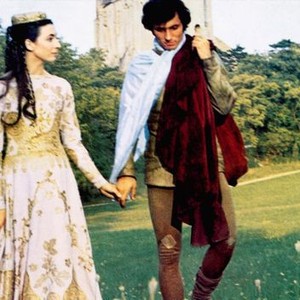 A WALK WITH LOVE AND DEATH, Anjelica Huston, Assi Dayan, 1969, TM & Copyright (c) 20th Century Fox Film Corp. All rights reserved.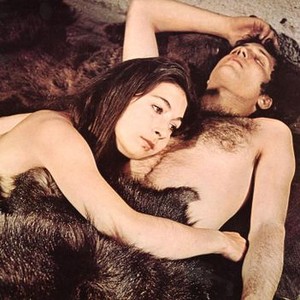 Smash, Anjelica Huston, 'Pilot', Season 1, Ep. #1, 02/06/2012, ©NBC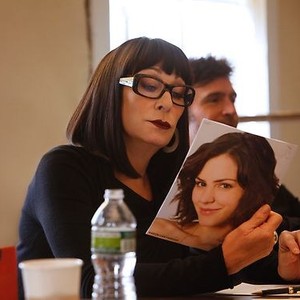 THE PEREZ FAMILY, Marisa Tomei, Alfred Molina, Anjelica Huston, 1995, (c) Samuel Goldwyn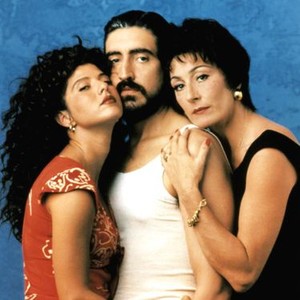 THE PEREZ FAMILY, Marisa Tomei, Anjelica Huston, Alfred Molina, 1995, (c) Samuel Goldwyn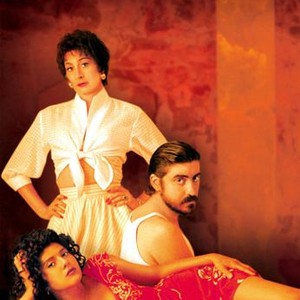 THE CROSSING GUARD, Anjelica Huston, 1995, (c)Miramax Films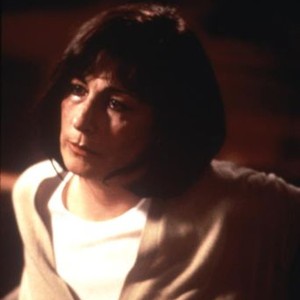 A WALK WITH LOVE AND DEATH, Anjelica Huston, in her movie debut, 1969.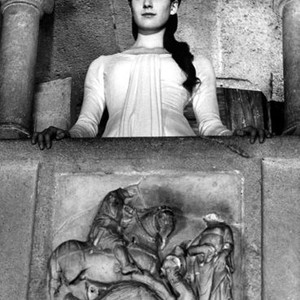 PRIZZI'S HONOR, Anjelica Huston, 1985, TM & Copyright © 20th Century Fox Film Corp.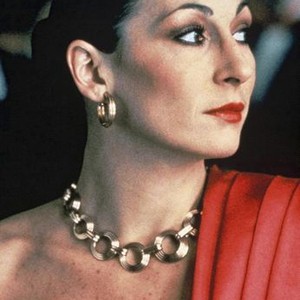 EVER AFTER, Drew Barrymore, Anjelica Huston, Megan Dodds, 1998, TM & copyright (c) 20th Century Fox Film Corp. All rights reserved.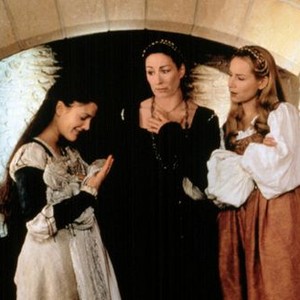 THE ADDAMS FAMILY, Raul Julia, Anjelica Huston, 1991