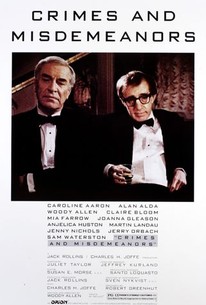 Crimes and Misdemeanors
1989, Comedy/Drama, 1h 44m
51 Reviews
10,000+ Ratings
Rate And Review
Crimes and Misdemeanors Photos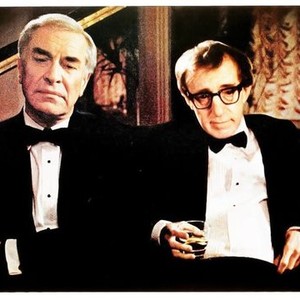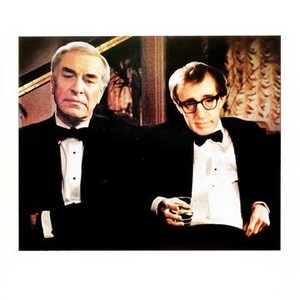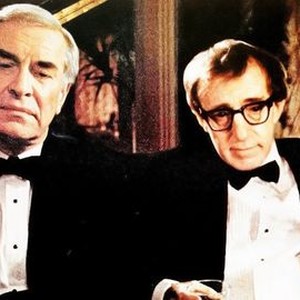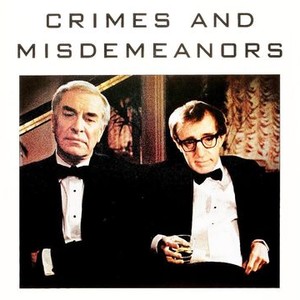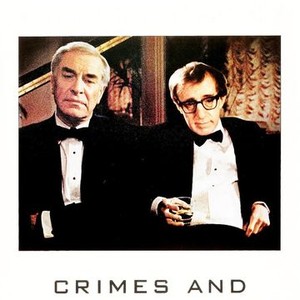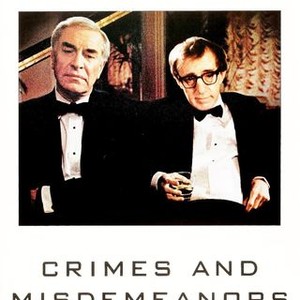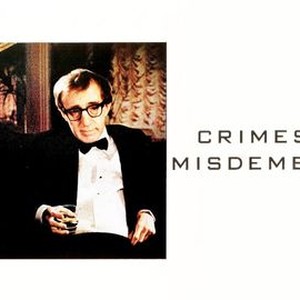 Crimes and Misdemeanors (1989)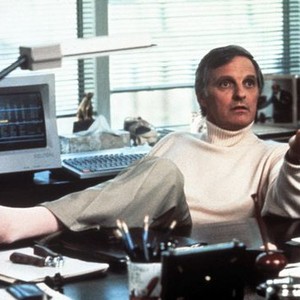 Crimes and Misdemeanors (1989)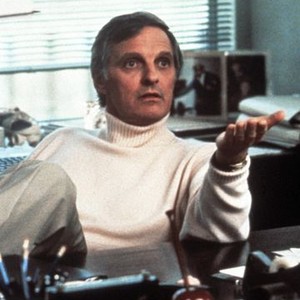 Crimes and Misdemeanors (1989)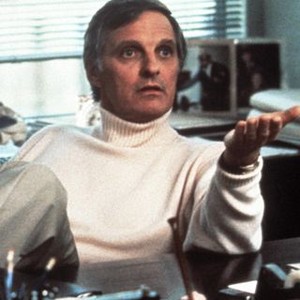 Crimes and Misdemeanors (1989)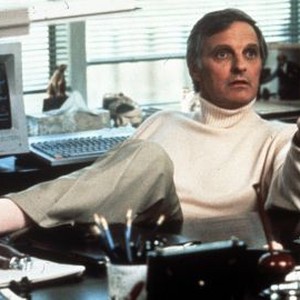 Crimes and Misdemeanors (1989)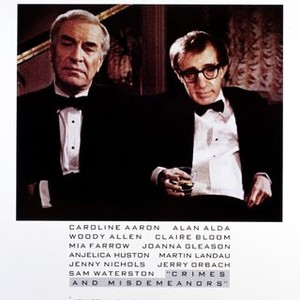 Movie Info
Judah (Martin Landau) is a philandering eye doctor who wants to preserve his marriage, and his dangerous brother Jack (Jerry Orbach) comes up with what appears to be the only viable solution. Certain that his mistress (Anjelica Huston) is about to tell his wife (Claire Bloom) about his affair, Judah agrees to Jack's murderous plan. Twinned with Judah's tale is that of Cliff Stern (Woody Allen), a documentary filmmaker whose problems, which involve love and art, are tame but funny.
Rating: PG-13

Genre: Comedy, Drama

Original Language: English

Director: Woody Allen

Producer: Robert Greenhut

Writer: Woody Allen

Release Date (Theaters): original

Release Date (Streaming):

Box Office (Gross USA): $17.6M

Runtime:

Distributor: Orion Pictures

Production Co: Jack Rollins and Charles Joffe

Sound Mix: Mono

Aspect Ratio: 35mm
News & Interviews for Crimes and Misdemeanors
Audience Reviews for Crimes and Misdemeanors
This is the other Woody Allen great that I've been looking for, after watching Midnight in Paris and Annie Hall a few years ago, the rest of the Woody Allen works I've seen have ranged from near awful to very good. But none have been great, like Crimes and Misdemeanors. The Woody Allen scenes were consistently hilarious, crammed with witty one liners, and priceless moments. My favorite is when Woody Allen shows the final product for the documentary he's been making for and about his smug brother in law, in which he clips in a roaring Mussolini. Which is another unique aspect this film accomplished, in it's modern recreations of black and white movies, showing clips of the scene getting recreated moments after-usually at a theater. The more dramatic Martin Landua plot didn't put me in a solemn mood, that Woody Allen was trying to create. This is the one aspect of this film that didn't get accomplished in my viewing experience. The dilemmas were gripping, and the spiritual flashbacks were intriguing, but I lacked empathy in these scenes. I even felt more towards Woody Allen in his envy towards his brother-in-law, and his desire for Halley (Mia Farrow). Both stories cover a different stage of an affair, with much different results, and begs the question of which one got it better. The film editing is stellar, done by Susan E Morose, and Woody Allen directs another awesome comedy

Perhaps this is a good movie - after all 90% of reviewers like it. I'm in the 10%. Is the world that full of MD's who get away with murder, comedians who are not funny, filmmakers who cannot make films, marriages that are farces? I guess I would prefer my movies to offer me hope instead of realism.

"Sleeper" was and has been my favorite Allen film, always light, breezy and fun, but I haven't seen them all and now this dark rumination forces me to alter my original opinion. The acceptance here of dark forces roaming the void is unavoidable and comedy becomes ... disposable, or at best only momentary in a sea of sadness. Must see for Allen fans.

One of Woody Allenâ(TM)s most highly regarded films, Crimes and Misdemeanors is a smart, thought provoking, and well acted drama, very similar to his later Match Point. Like Match Point, moral ambiguity is a key theme, with the film refusing to revert to easy answers and Hollywood clichà (C)s. Overall though, itâ(TM)s not as impactful as Match Point, due in part to its juggling multiple storylines, and not quite matching the unrelenting tension. Still, its effective mood and cynical sensibilities make it a must-see for Allen fans.
See Details