Lon Chaney Jr.
Highest Rated: 100% Of Mice and Men (1939)
Lowest Rated: Not Available
Birthday: Feb 10, 1906
Birthplace: Oklahoma City, Oklahoma, USA
Lon Chaney Jr. was born Creighton Tull Chaney on Feb. 10, 1906 in Oklahoma City in what was then Oklahoma Territory. Following the death of his father, himself a stage actor, in 1930, Chaney opted to pursue a career in performance. Following a handful of minor parts in feature films, Chaney began to accrue lead roles. Early instances of this included "Sixteen Fathoms Deep" (1934) and "A Scream in the Night" (1935). Chaney's first big show of success was in a film adaptation of "Of Mice and Men" (1939), in which he starred as Lennie Small following a portrayal of the character on stage shortly prior. Showcasing a proclivity for horror, Chaney appeared in "The Man-Made Monster" (1941) before landing what would become his career-defining role as the titular creature in "The Wolf Man" (1941). Chaney would play other monsters in films like "The Ghost of Frankenstein" (1942), "The Mummy's Tomb" (1942), and "Son of Dracula" (1943), but invariably returned to the role of the Wolf Man in spin-off pictures including "House of Frankenstein" (1944) and "House of Dracula" (1945), as well as the parody venture "Abbott and Costello Meet Frankenstein" (1948). Though he was mostly offered supporting parts from this point forward, he found substantial work in projects like the Western "High Noon" (1952) and the sci-fi film "Indestructible Man" (1956), as well as on the Western serial "Hawkeye and the Last of the Mohicans" (Syndication 1957). The 1960s primarily saw Chaney take on one-off television appearances, though notable film exploits included "Spider Baby or, the Maddest Story Ever Told" (1967). His final films were "Dracula vs. Frankenstein" (1971) and the crime-drama "The Female Bunch" (1971). Chaney died of heart failure at age 67 on July 12, 1973 in San Clemente, CA.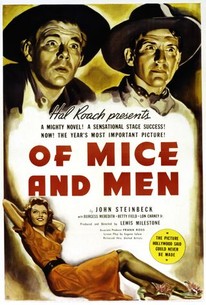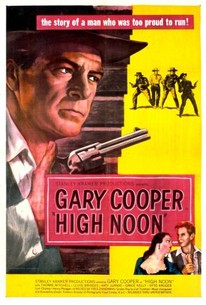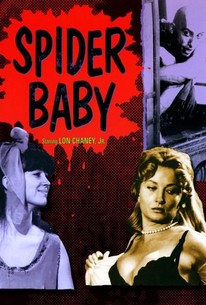 The Defiant Ones
The Wolf Man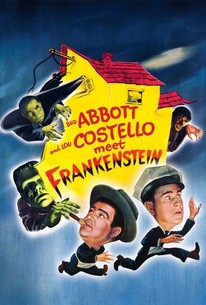 Abbott and Costello Meet Frankenstein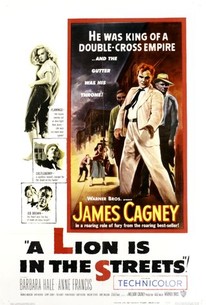 Skip to Quotes
Filmography
Movies
| | | | Credit | | |
| --- | --- | --- | --- | --- | --- |
| No Score Yet | No Score Yet | Terror in the Pharaoh's Tomb | Hassan (Character) | - | 2007 |
| 0% | 24% | Dracula vs. Frankenstein | Groton (Character) | - | 1971 |
| No Score Yet | No Score Yet | The Female Bunch | Monti (Character) | - | 1971 |
| No Score Yet | No Score Yet | Buckskin | Sheriff Tangley (Character) | - | 1968 |
| No Score Yet | No Score Yet | Fireball Jungle | Sammy (Character) | - | 1968 |
| No Score Yet | 14% | Blood Suckers | Dr. Mendell (Character) | - | 1967 |
| No Score Yet | 40% | Welcome to Hard Times | Avery (Character) | - | 1967 |
| No Score Yet | 15% | Hillbillys in a Haunted House | Maximillian (Character) | - | 1967 |
| No Score Yet | No Score Yet | Return From the Past | Dr. Mendell (Character) | - | 1967 |
| No Score Yet | 21% | Johnny Reno | Sheriff Hodges (Character) | - | 1966 |
| No Score Yet | No Score Yet | Apache Uprising | Charlie Russell (Character) | - | 1965 |
| No Score Yet | No Score Yet | Black Spurs | Gus Kile (Character) | - | 1965 |
| No Score Yet | No Score Yet | Town Tamer | Mayor Charlie Leach (Character) | - | 1965 |
| No Score Yet | No Score Yet | Young Fury | Ace (Character) | - | 1965 |
| No Score Yet | No Score Yet | House of the Black Death | Belial Desard (Character) | - | 1965 |
| No Score Yet | 33% | Law of the Lawless | Tiny (Character) | - | 1964 |
| No Score Yet | 53% | Witchcraft | Morgan Whitlock (Character) | - | 1964 |
| 94% | 75% | Spider Baby | Bruno, The Chauffeur (Character) | - | 1964 |
| No Score Yet | No Score Yet | The Long Rifle and the Tomahawk | Chingachcook (Character) | - | 1964 |
| No Score Yet | No Score Yet | Stage to Thunder Rock | Henry Parker (Character) | - | 1964 |
| 75% | 66% | The Haunted Palace | Simon Orne (Character) | - | 1963 |
| No Score Yet | 24% | The Devil's Messenger | Satan (Character) | - | 1961 |
| No Score Yet | 14% | Face of the Screaming Werewolf | The Mummified Werewolf (Character) | - | 1959 |
| 30% | 20% | Night of the Ghouls | Unknown (Character) | - | 1959 |
| No Score Yet | 21% | The Alligator People | Manon (Character) | - | 1959 |
| 92% | 88% | The Defiant Ones | Big Sam (Character) | - | 1958 |
| No Score Yet | 5% | The Cyclops | Martin "Marty" Melville (Character) | - | 1957 |
| No Score Yet | 33% | Daniel Boone, Trail Blazer | Blackfish (Character) | - | 1957 |
| No Score Yet | No Score Yet | Along the Mohawk Trail | Chingachgook (Character) | - | 1957 |
| No Score Yet | No Score Yet | The Pathfinder and the Mohican | Chingachgook (Character) | - | 1957 |
| No Score Yet | No Score Yet | The Redmen and the Renegades | Chingachgook (Character) | - | 1957 |
| No Score Yet | 53% | Pardners | Whitey (Character) | - | 1956 |
| No Score Yet | 34% | The Black Sleep | Mungo aka Dr. Monroe (Character) | - | 1956 |
| No Score Yet | 0% | Manfish | "Swede" (Character) | - | 1956 |
| No Score Yet | 9% | The Indestructible Man | Charles Benton (Character) | - | 1956 |
| 11% | 55% | Not as a Stranger | Job Marsh (Character) | - | 1955 |
| No Score Yet | 58% | I Died a Thousand Times | Big Mac (Character) | - | 1955 |
| No Score Yet | 37% | The Indian Fighter | Chivington (Character) | - | 1955 |
| No Score Yet | No Score Yet | Silver Star | John W. Harmon (Character) | - | 1955 |
| No Score Yet | 81% | Casanova's Big Night | Emo the Murderer (Character) | - | 1954 |
| No Score Yet | No Score Yet | The Boy From Oklahoma | Crazy Charlie (Character) | - | 1954 |
| No Score Yet | 50% | Passion | Castro (Character) | - | 1954 |
| No Score Yet | No Score Yet | The Black Pirates | Padre Felipe (Character) | - | 1954 |
| No Score Yet | No Score Yet | Big Chase | Henchman Kip (Character) | - | 1954 |
| No Score Yet | No Score Yet | Tales of Adventure | Unknown (Character) | - | 1954 |
| No Score Yet | No Score Yet | Raiders of the Seven Seas | Peg Leg (Character) | - | 1953 |
| 80% | 12% | A Lion Is in the Streets | Spurge McManamee (Character) | - | 1953 |
| No Score Yet | No Score Yet | Battles of Chief Pontiac | Chief Pontiac (Character) | - | 1953 |
| No Score Yet | 50% | Flame of Araby | Borka Barbarossa (Character) | - | 1952 |
| No Score Yet | 53% | Springfield Rifle | Pete Elm (Character) | - | 1952 |
| No Score Yet | 32% | The Black Castle | Gargon (Character) | - | 1952 |
| 95% | 89% | High Noon | Martin Howe (Character) | - | 1952 |
| No Score Yet | No Score Yet | Thief of Damascus | Sinbad (Character) | - | 1952 |
| No Score Yet | 52% | Only the Valiant | Trooper Kebussyan (Character) | - | 1951 |
| No Score Yet | No Score Yet | The Bushwhackers | Artemus Taylor (Character) | - | 1951 |
| No Score Yet | 40% | Behave Yourself | Pinky (Character) | - | 1951 |
| 40% | 25% | Bride of the Gorilla | Police Commissioner Taro (Character) | - | 1951 |
| No Score Yet | 57% | Inside Straight | Shocker (Character) | - | 1951 |
| No Score Yet | No Score Yet | Once a Thief | Gus (Character) | - | 1950 |
| No Score Yet | No Score Yet | Captain China | Red Lynch (Character) | - | 1949 |
| No Score Yet | No Score Yet | There's a Girl in My Heart | John Colton (Character) | - | 1949 |
| No Score Yet | 43% | Albuquerque | Steve Murkill (Character) | - | 1948 |
| 89% | 85% | Abbott and Costello Meet Frankenstein | Larry Talbot/The Wolf Man (Character) | - | 1948 |
| No Score Yet | No Score Yet | 16 Fathoms Deep | Mr. Demitri (Character) | - | 1948 |
| 78% | 69% | My Favorite Brunette | Willie (Character) | - | 1947 |
| No Score Yet | 31% | Strange Confession | Jeffrey 'Jeff' Carter (Character) | - | 1945 |
| No Score Yet | 69% | Here Come the Co-Eds | Johnson (Character) | - | 1945 |
| 56% | 29% | House of Dracula | Lawrence Stewart Talbot/The Wolf Man (Character) | - | 1945 |
| 55% | 47% | House of Frankenstein | Lawrence Talbot (Character) | - | 1945 |
| No Score Yet | 27% | The Frozen Ghost | Alex Gregor / Gregor the Great (Character) | - | 1945 |
| No Score Yet | No Score Yet | The Daltons Ride Again | Grat Dalton (Character) | - | 1945 |
| No Score Yet | 19% | Pillow of Death | Wayne Fletcher (Character) | - | 1945 |
| 33% | 18% | The Mummy's Ghost | Kharis (Character) | - | 1944 |
| 91% | 40% | Cobra Woman | Hans (Character) | - | 1944 |
| No Score Yet | 40% | Weird Woman | Prof. Norman Reed (Character) | - | 1944 |
| No Score Yet | 14% | Dead Man's Eyes | David Stuart (Character) | - | 1944 |
| 40% | 21% | The Mummy's Curse | Kharis (Character) | - | 1944 |
| No Score Yet | 31% | Calling Dr. Death | Dr. Mark Steel (Character) | - | 1943 |
| 60% | 33% | Son of Dracula | Count Dracula (Character) | - | 1943 |
| 25% | 55% | Frankenstein Meets the Wolfman | The Wolf Man/Lawrence Stewart 'Larry' Talbot (Character) | - | 1943 |
| 29% | 24% | The Mummy's Tomb | Kharis (Character) | - | 1942 |
| 75% | 41% | The Ghost of Frankenstein | The Monster (Character) | - | 1942 |
| No Score Yet | No Score Yet | North to the Klondike | Nate Carson (Character) | - | 1942 |
| No Score Yet | 36% | Man-Made Monster | Dan McCormick (Character) | - | 1941 |
| No Score Yet | 31% | Billy the Kid | "Spike" Hudson (Character) | - | 1941 |
| 90% | 80% | The Wolf Man | Larry Talbot/Wolf Man (Character) | - | 1941 |
| No Score Yet | No Score Yet | Badlands of Dakota | Jack McCall (Character) | - | 1941 |
| 80% | 33% | One Million B.C. | Akhoba (Character) | - | 1940 |
| No Score Yet | No Score Yet | Northwest Mounted Police | Shorty (Character) | - | 1940 |
| No Score Yet | 69% | Frontier Marshal | Pringle (Character) | - | 1939 |
| No Score Yet | 33% | City in Darkness | Pierre (Character) | - | 1939 |
| 100% | 85% | Of Mice and Men | Lennie (Character) | - | 1939 |
| No Score Yet | No Score Yet | Cheyenne Rides Again | Girard (Character) | - | 1937 |
| No Score Yet | 38% | Charlie Chan on Broadway | Desk Man (uncredited) (Character) | - | 1937 |
| No Score Yet | No Score Yet | Love and Hisses | Attendant (Character) | - | 1937 |
| No Score Yet | No Score Yet | The Singing Cowboy | Martin (Character) | - | 1936 |
| No Score Yet | 44% | The Old Corral | Garland (Character) | - | 1936 |
| No Score Yet | No Score Yet | Shadow of Silk Lennox | John Arthur "Silk" Lennox (Character) | - | 1935 |
| No Score Yet | 12% | Scream in the Night | Jack Wilson/Butch Curtain (Character) | - | 1935 |
| No Score Yet | No Score Yet | Case of the Crime Cartel | Lt. Armand Corday (Character) | - | 1935 |
| No Score Yet | No Score Yet | Girl o' My Dreams | Don Cooper (Character) | - | 1934 |
| No Score Yet | No Score Yet | Sixteen Fathoms Deep | Joe Bethel (Character) | - | 1934 |
| No Score Yet | No Score Yet | The Life of Vergie Winters | Hugo McQueen (Character) | - | 1934 |
| No Score Yet | No Score Yet | Lucky Devils | Frankie Wilde (Character) | - | 1933 |
| No Score Yet | 43% | The Three Musketeers | Lt. Armand Corday (Character) | - | 1933 |
| No Score Yet | No Score Yet | Scarlet River | Jeff Todd (Character) | - | 1933 |
| No Score Yet | No Score Yet | Son of the Border | Jack Breen (Character) | - | 1933 |
| 53% | 47% | Bird of Paradise | Thornton (Character) | - | 1932 |
TV
Credit

No Score Yet

No Score Yet

Have Gun -- Will Travel

Unknown (Guest Star)

1959

1963

No Score Yet

100%

Rawhide
Unknown (Guest Star)

1959

1963

No Score Yet

No Score Yet

Route 66
Himself (Guest Star)

1961-1962

No Score Yet

No Score Yet

The Rifleman

Unknown (Guest Star)

1962

No Score Yet

No Score Yet

Surfside 6

Unknown (Guest Star)

1961

No Score Yet

No Score Yet

Wagon Train

Unknown (Guest Star)

1960-1961

No Score Yet

No Score Yet

The Deputy

Unknown (Guest Star)

1961

No Score Yet

No Score Yet

Zane Grey Theater

Unknown (Character)

1961

No Score Yet

No Score Yet

Stagecoach West

Unknown (Guest Star)

1961

No Score Yet

No Score Yet

Bat Masterson

Rance Fletcher (Guest Star)

1960

No Score Yet

No Score Yet

Lock Up

Unknown (Guest Star)

1960

No Score Yet

No Score Yet

Johnny Ringo

Ben Rafferty (Guest Star)

1960

No Score Yet

No Score Yet

Hawkeye & Last of the Mohicans

Chingachgook (Character)

1957

No Score Yet

No Score Yet

Climax!

Unknown (Character)

1954

1956-1957

No Score Yet

No Score Yet

Telephone Time

Jules Samenian (Character)

1956

No Score Yet

No Score Yet

Tales of Tomorrow

Unknown (Character)

1952

No Score Yet

No Score Yet

Ace Drummond

Unknown (Character)