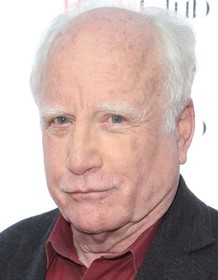 Richard Dreyfuss
Highest Rated: 100% The Shark Is Still Working (2006)
Lowest Rated: 7% Paranoia (2013)
Birthday: Oct 29, 1947
Birthplace: Brooklyn, New York, USA
American actor Richard Dreyfuss collaborated with some of the greatest filmmakers of the 1970s, including the film that for all intents and purposes invented the summer blockbuster, and was for awhile the youngest man to ever win an Oscar for Best Actor. Throughout the years Dreyfuss brought a very specific, often tightly wound energy to all of his projects, whether he's appearing in tear-jerking dramas or slapstick comedies. Born on October 29, 1947 in Brooklyn, NY, Dreyfuss was the second son born to Geraldine Dreyfuss, a peace activist, and Norman Dreyfuss, an attorney. His older brother, Lorin, was born in 1944. The family lived in the Bayside area of Queens, but Norman soon grew tired of New York, and the family moved, first to Europe for awhile, before settling in Los Angeles when Dreyfuss was nine years old. It was here that Dreyfuss first began acting, performing in plays at the Temple Emanuel of Beverly Hills Art Center and Westside Jewish Community Center, under the tutelage of drama teacher Bill Miller. While still in high school at Beverly Hills High, Dreyfuss made his TV debut, on an episode of the sitcom "Karen" (1964-67). He briefly attended CSU Northridge, but dropped out after a year. In 1967, Dreyfuss appeared in very small roles in two high profile films, playing a stagehand in the drama "Valley of the Dolls" (1967), and a college student during a pivotal scene towards the end of "The Graduate" (1967). While working as a clerk at a Los Angeles hospital, part of his alternate service as a registered conscientious objector during the Vietnam War, Dreyfuss built up quite a resume of TV appearances, taking guest spots on such programs as "Peyton Place" (ABC, 1964-69), "That Girl" (ABC, 1966-1971), and "Bewitched" (ABC, 1964-1972). However, his big break came when an ambitious film school graduate named George Lucas cast Dreyfuss in the lead role of his second feature, "American Graffiti" (1973). In the film, a nostalgic look back at a group of high school friends over one pivotal night towards the end of summer 1962, Dreyfuss played Curt, a bright but conflicted young man who is debating whether or not he really wants to leave his hometown to go to college out on the East Coast, and spends the film trying to chase down an elusive blonde in a white T-Bird. In addition to Dreyfuss, the cast included a number of future stars, including Ron Howard and Harrison Ford. The film was a hit, and Dreyfuss followed it up with another lead role, playing the titular character in the comedy "The Apprenticeship of Duddy Kravitz" (1974). Though the film wasn't a box office smash, it got strong reviews from critics, especially Pauline Kael, who praised Dreyfuss for his energetic performance. For his next film, Dreyfuss hooked up with Steven Spielberg, a buddy of his "American Graffiti" director George Lucas, to play Matt Hooper, a brash, Ivy League-educated shark specialist who embarks on a fateful journey alongside a squeamish local sheriff (Roy Scheider) and a drunken eccentric fisherman (Robert Shaw) to try and kill a bloodthirsty great white shark. While the production of the film was notoriously troubled, when "Jaws" (1975) was unleashed onto moviegoers in the summer of 1975, the response was seismic. "Jaws" became the highest grossing film of all time, all but cemented the summer blockbuster into culture, and made Spielberg one of the most popular directors in film history. Naturally, Dreyfuss decided to reunite with Spielberg for his next project, a moody yet hopeful sci-fi film about a family man whose life changes after he encounters alien lifeforms. "Close Encounters of the Third Kind" (1977), was another box office phenomenon, praised by critics and audiences alike, nominated for multiple Oscars, and went on to gross over $300 million worldwide. That same year, Dreyfuss starred in a much smaller film, "The Goodbye Girl," written by Neil Simon, in which he played Elliot Garfield, a neurotic aspiring actor trying to make it on Broadway who falls in love with an equally neurotic dancer (Marsha Mason). Though the film itself received mixed reviews, the consensus was that Dreyfuss was excellent as Elliot, and on Oscar night the following year, Dreyfuss became the youngest man in history to take home the award for Best Actor. At 30 years and 125 days old, he just barely beat out Marlon Brando, who was 30 years and 360 days old when he won the same prize for "On the Waterfront" (1954). With two huge blockbusters and an Academy Award under his belt, Dreyfuss should've been on top of the world. Sadly, it was around this time that he began using cocaine, a habit that quickly turned into a full-on addiction. In 1982, he hit rock bottom when he blacked out while driving, and his Mercedes-Benz 450 SL plowed into a tree. Dreyfuss wasn't hurt, but police did arrest him for cocaine possession. Soon after this incident, he entered rehab and got sober. The next step was getting his career back on track, which he did by appearing in a number of successful films, including Paul Mazursky's dark comedy "Down and Out in Beverly Hills" (1986), and Rob Reiner's coming of age tale "Stand by Me" (1986). In 1989, Dreyfuss worked with Spielberg for a third time, starring alongside Holly Hunter, John Goodman, and Audrey Hepburn in her final onscreen appearance, in the romantic comedy "Always" (1989). Though the film wasn't nearly as big a hit as "Jaws" or "Close Encounters" this did not deter Dreyfuss, who followed it up with a powerhouse comedic performance in "What About Bob?" (1991), in which he played Dr. Leo Marvin, a self-obsessed therapist with a hair-trigger temper whose attempts at becoming a household name are destroyed over the course of a weekend by a well-meaning but deeply annoying patient named Bob (Bill Murray). The film was a hit with critics and audiences, largely due to the excellent comedic chemistry between Dreyfuss and Murray. For his next big project, Dreyfuss went back to drama, playing a high school music teacher who aspires to become a world-renowned composer while dealing with a dysfunctional family. Based on a true story, "Mr. Holland's Opus" (1995) earned Dreyfuss a number of accolades, including an Oscar nomination for Best Actor. As film work began to dry up in the late nineties, Dreyfuss turned to TV, acting as producer and star of the drama series "The Education of Max Bickford" (CBS, 2001-02). Despite a strong start, the show soon dipped in the ratings, and was cancelled after its first season. Dreyfuss was next slated to play shyster producer Max Bialystock in a London production of "The Producers" but was eventually fired due to issues involving a herniated disc. He followed up this kerfuffle by appearing in the big budget disaster remake "Poseidon" (2006), and playing Vice President Dick Cheney in Oliver Stone's George W. Bush biopic, "W." (2008). After both of those films failed to make much of a mark, Dreyfuss returned to TV, where he enjoyed an arc on the drama "Weeds" (Showtime, 2005-2012), playing Warren Schiff, an old high school teacher of lead character Nancy Botwin (Mary-Louise Parker), to whom she lost her virginity as a teen. He then went from playing a fictional old creep to playing a real life one, when he was cast as the notorious Ponzi schemer Bernie Madoff in the miniseries "Madoff" (ABC, 2016), a performance which earned him rave reviews. Dreyfuss could next be seen in two Netflix original films: the comedy "The Last Laugh" (2019) and the action thriller "Polar" (2019).
Photos
DILLINGER, Richard Dreyfuss, 1973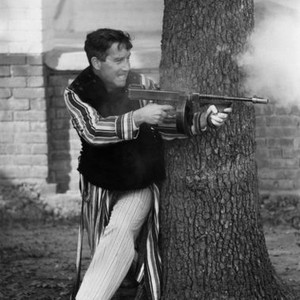 THE APPRENTICESHIP OF DUDDY KRAVITZ, Micheline Lanctot, Richard Dreyfuss, 1974.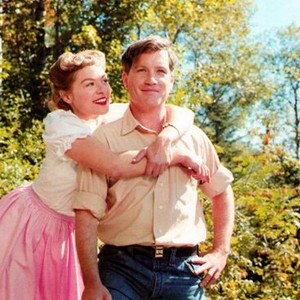 THE APPRENTICESHIP OF DUDDY KRAVITZ, Richard Dreyfuss, Joe Silver, 1974.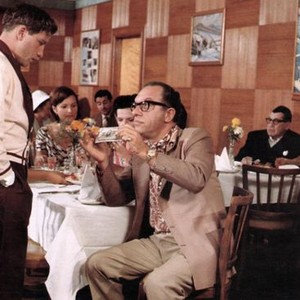 JAWS, Robert Shaw, Roy Scheider, Director Steven Spielberg, Richard Dreyfuss, 1975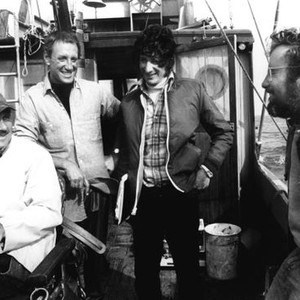 THE GOODBYE GIRL, screenwriter Neil Simon, Richard Dreyfuss, on-set, 1977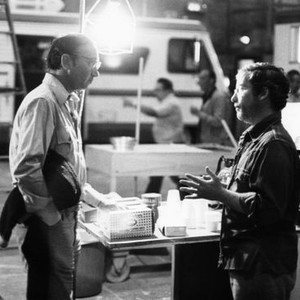 AMERICAN GRAFFITI, Richard Dreyfuss, Manuel Padilla Jr., 1973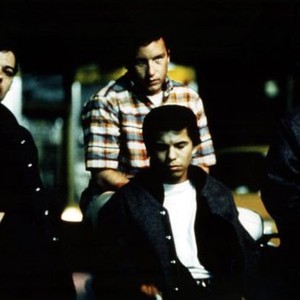 THE APPRENTICESHIP OF DUDDY KRAVITZ, Zvee Scooler, Richard Dreyfuss, 1974.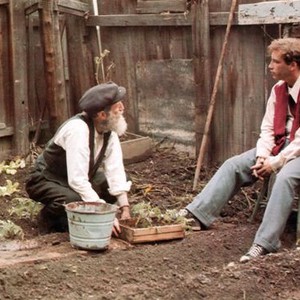 THE APPRENTICESHIP OF DUDDY KRAVITZ, Richard Dreyfuss, 1974.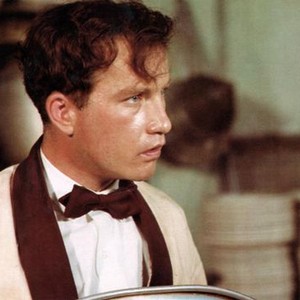 JAWS, from left: Richard Dreyfuss, Roy Scheider, Robert Shaw, 1975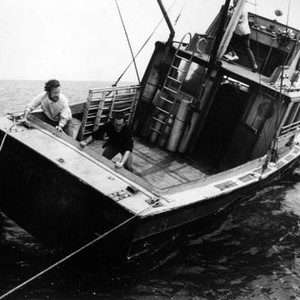 JAWS, Richard Dreyfuss, 1975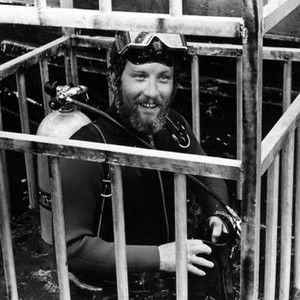 INSERTS, Jessica Harper, Richard Dreyfuss, 1976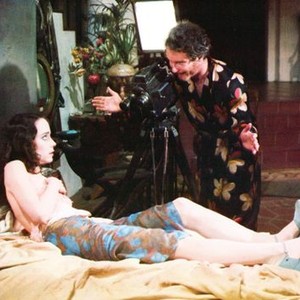 TIN MEN, from left: Richard Dreyfuss, John Mahoney, 1987, © Buena Vista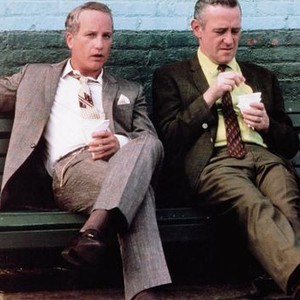 INSERTS, Richard Dreyfuss, Jessica Harper, 1976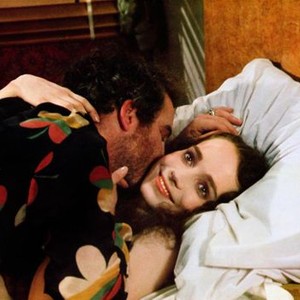 MR. HOLLAND'S OPUS, Richard Dreyfuss, Olympia Dukakis, 1995.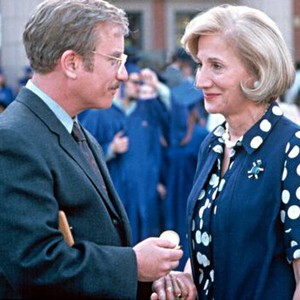 INSERTS, Richard Dreyfuss, 1975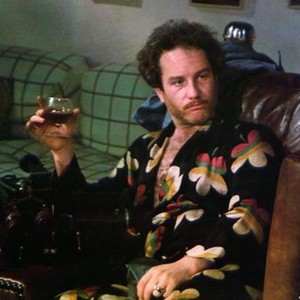 BIG FIX, Richard Dreyfuss, 1978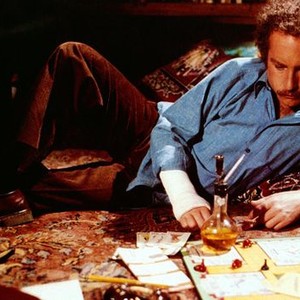 THE GOODBYE GIRL, from left: Richard Dreyfuss, Quinn Cummings, Marsha Mason, 1977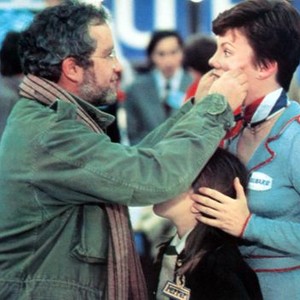 THE APPRENTICESHIP OF DUDDY KRAVITZ, Micheline Lanctot, Richard Dreyfuss, 1974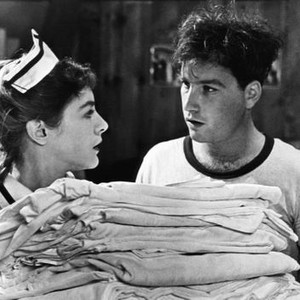 JAWS, Richard Dreyfuss, 1975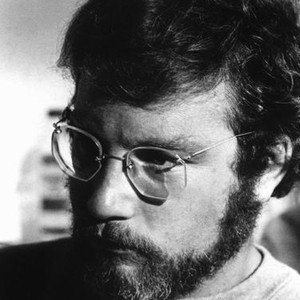 ANOTHER STAKEOUT, Richard Dreyfuss, Rosie O'Donnell, Emilio Estevez, 1993. ©Buena Vista Pictures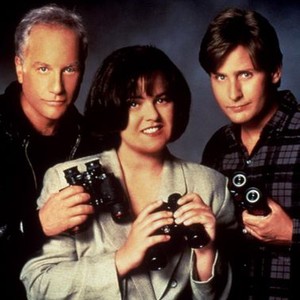 Skip to Quotes