Frosty the Snowman
(1969)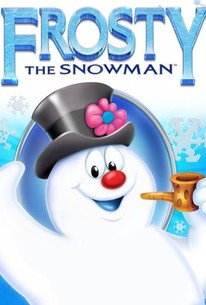 Frosty the Snowman Photos
Movie Info
This special release celebrates the 45th anniversary of an animated Christmas classic, Frosty the Snowman. First airing on CBS, the Jimmy Durante-narrated special has been a staple of Christmastime for decades. Enjoy the holiday special in all its digitally restored glory.
Critic Reviews for Frosty the Snowman
Audience Reviews for Frosty the Snowman
I haven't seen this movie in years, but I loved it when I was a kid, and I think kids today will enjoy it still. Watch it for Christmas this year and see for yourself. Merry Christmas!
½
Basically an extended version of the song, Frosty the Snowman probably holds more cheer for American audiences. In England we have The Snowman, a much subtler and sadder story, but very similar. Here we have some kids looking to have fun with Frosty while a magician tries to reclaim his magic hat. I couldn't completely enjoy this as, to me, it was rightfully the magician's hat in the first place. The song is always great, and I liked most of the voice work. At under half an hour, it's a great, quick dose of Christmas.
Luke Baldock
Super Reviewer
by far my favorite of rankin basses films
Michael Edwards
Super Reviewer
Frosty the Snowman Quotes