Fortress
(1993)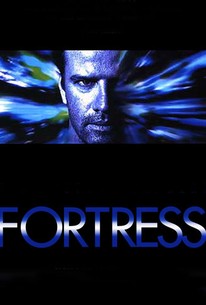 Movie Info
An Australian schoolteacher and nine of her students fight for survival after being kidnapped. Lots of suspense!
Critic Reviews for Fortress
Audience Reviews for Fortress
So deliciously cheesy you'd think it was an 80's flick. The plot is basic as hell and the action is bloody and in your face as Chris Lambert gets sent underground to the inescapable prison, the Fortress. If you take the comicbook gore of 'Robocop' or 'Universal Soldier' and the futuristic ramblings of 'Total Recall' or 'The Running Man' and blend it all together you have this yummy main course. There really is every corny futuristic angle you could want in this film, a melting pot of ideas from various other sci-fi films. Lambert is young and fit looking here which helps muchly as he battles the evil company and their clinical 'employee' Kurtwood Smith ('Robocop' eh) with his prison computer security system. Along the way there are your typical cliched fights with the prison bully (Vernon Wells), mutant prison robot sentries with very big guns, enforced stomach implants that explode and all your usual prison malarkey that has been enhanced for the future. This does seem to equal lots of robotic surprises. B-movie fluff but at the time of release it was quite impressive as I recall. Of course the effects are hokey, the ideas hugely dated and you know how it goes even before you sit down to watch but its not trashy. Personally I loved when you are shown how the stomach tracking device works if you try to escape or get up to no good, then low and behold someone throws a wobbly and you get to see exactly what happens lol!. So obvious yet so cool (just like 'The Running Man' and the head popping collars).
Phil Hubbs
Super Reviewer
Stuart Gordon, who has made some stunning horror films in the 1980's, directs this futuristic prison film starring Highlander actor Christopher Lambert. In the future a corporation controls an underground prison. A prisoner gets sent to the prison after having a second child, as it is illegal in the future. Effectively directed by Gordon, this is a fun, and entertaining film that is good, but does leaves a lot to be desired. The cast is comprised of well known B movie actors, and though it never is anything great, you can appreciate the concept behind the plot. The gore effects are very well done, but where the film lacks in some of the performances. Kurtwood Smith is probably the best actor on-screen, and he gives the best performance. The ingredients for a great film are here, but you clearly see that some ideas don't work. I would say that this is a good film to watch, but it does fall short of what it could have been. Stuart Gordon is a talented director and he manages to make Fortress work due to its concept. If the film would have been rewritten slightly, the film would have been better. It's worth watching, but after you finish the film, you want more out of it considering the concept, which is awesome, but due to budget constraints and a so-so script it never quite takes off like it should have. I enjoyed the film; this isn't one Gordon's best either. As a whole, Fortress is entertaining, but is not a classic by any means.
Gordon wanted to do this back in the day with Schwarzenegger. If the script was the same back then, I have no idea why. There are a couple interesting technological ideas in this vision of a dystopia that are not developed anywhere, and left badly portrayed with poor effects -- a lot more stuff looks like clunky plastic than usual. I can't stand Lambert in English. I haven't seen him in a Francophone movie yet. His performance seems to sum up Gordon and his colleagues' throwing in the towel for camp and stupid fun, and they didn't even get that. The best shots tilt up and down the vertical space that is the center axis of the underground prison, lined with elevators and ventilation fans -- a very good model that doesn't look like one.
Adam Mahler
Super Reviewer
Fortress Quotes
There are no approved quotes yet for this movie.
Discussion Forum
Discuss Fortress on our Movie forum!