Lighthouse (Dead of Night)
(2000)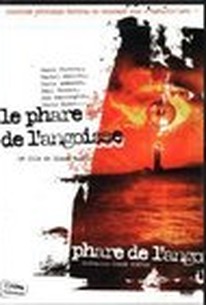 Movie Info
A prison ship on it's way to a remote island prison runs aground on rocks and sinks. Mixed survivors of cons and prison guards struggle ashore, only to discover to their horror that another survivor has made it ashore before them. Murderous psychotic, Leo Rook, who not only had a hand in the ship's sinking but has decapitated all but one of the island's lighthouse crew. Stranded, with no means of escape or call for help, the survivors must face a night of terror as they no that since they've learned that Leo survived going down with the ship he can't let any of them live and is hellbent on adding their severed heads to his collection.
News & Interviews for Lighthouse (Dead of Night)
Critic Reviews for Lighthouse (Dead of Night)
Audience Reviews for Lighthouse (Dead of Night)
½
I?m really surprised this isn?t discussed more when talking about great stalk and slash films.  Stylistic with great characters and a intimidating killer in an incredibly atmospheric location.  It?s not perfect, but most of these films aren?t, but fans forgive little flaws if the film is good overall.  I?ve gotta say, this is great overall.  Seek it out, it?s worth it.
Christopher Brown
Super Reviewer
An ok UK made horror film. Very low budget but with some well known faces in it. Not that scary but I enjoyed it while it lasted.
Lighthouse (Dead of Night) Quotes
There are no approved quotes yet for this movie.