Valentin
(2004)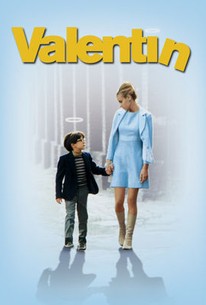 Movie Info
A coming of age story told through the eyes of a precocious 10-year old boy who lives with his grandmother in turbulent 1969 Argentina. Estranged from his eccentric parents, young Valentin yearns for a real family and dreams about being an astronaut. He befriends a recluse neighbor, forms an unlikely friendship with one of his father's many ex-girlfriends and sets out to discover the harsh realities about his parents, all the while bringing joy and wisdom into the lives of the adults around him.
Critic Reviews for Valentin
Audience Reviews for Valentin
½
I expected to really love this movie...but I found it just passable as a decent film. The young boy was adorable, and this movie revolves around his thoughts, and ideas. The opening hour is mostly Valentin's own voice-over monologue, setting up his character, and his predicament, without much story progression. Things come together into something of a small story during the final twenty minutes, with a resolution that is bittersweet. The ending was cute, but feasible? ...maybe in those times, and in that country?
Cynthia S.
Super Reviewer
½
'El sueño de Valentín' was a pleasant surprise. Enjoyable,funny,with authentic acting ,were some of the most certain things the movie offers . This unique story is about the decisions and the life adults make, ' judged ' and watched close by an 8 year old child. Definitely a must watch!
Eliza Norton
Super Reviewer
It was such a sweet movie. I confess I was crying.
Dannielle Albert
Super Reviewer
Valentin Quotes
There are no approved quotes yet for this movie.