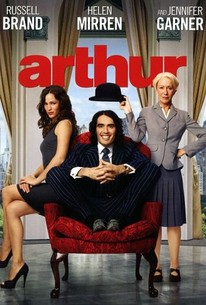 Arthur
2011, Romance/Comedy, 1h 50m
194 Reviews
25,000+ Ratings
What to know
critics consensus
An irritating, unnecessary remake that demonstrates the libertine charm Russell Brand exudes in supporting roles turn against him when he's star of the show. Read critic reviews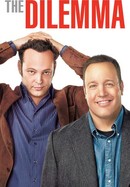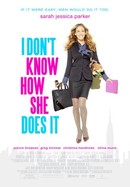 I Don't Know How She Does It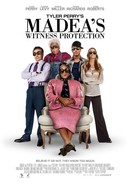 Tyler Perry's Madea's Witness Protection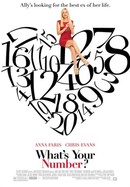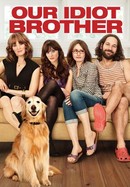 Where to watch
Rent/buy
Rent/buy
Rent/buy
Rate And Review
Movie Info
Irresponsible playboy Arthur Bach (Russell Brand) has always relied on two things to keep him out of real trouble: his great wealth and the advice of his lifelong nanny, Hobson (Helen Mirren). But now Arthur must undertake the most-expensive risk of his life. He must choose between an arranged marriage that will keep him in the money or a more-modest life with the only woman (Greta Gerwig) he has ever loved. A remake of the 1981 Oscar-winning film.
News & Interviews for Arthur
Audience Reviews for Arthur
Russel Brand is an odd looking fellow, but I'll admit I cracked up a few times in this movie. Gretta Gerwig is very cute to watch on film, but other than the few times I laughed at some of the silly writing and jokes, this movie falls flat. Jennifer Gardner is pitiful. She's never been a star actress in my eyes. Helen Mirren plays the best role of the entire film, and without spoiling it, they just don't give her enough lines. It's not a bad story, but you just have trouble deciding on whether this movie is trying to be raunchy rater R or slightly less and PG13. I know this is a remake, and I didn't bother with the original, but when do they ever surpass or even match the first movie?

This remake of one of my favorite movies growing up wasn't very good. It was a bad story that kept me from becoming attached to the characters. I'm a huge fan of so many of the actors in Arthur, but couldn't appreciate them very much. Russell Brand was funny, but useless, Helen Mirren can have fun in a movie, but this one was so bad it didn't matter what she did. Greta Gerwig was so out of place. She's a really good actress who did a good acting job, but doesn't seem to be able to turn it down to match the dumbness of Arthur. I've watched bits and pieces here and there on the movie channels to pass time until something else comes on, but I wouldn't say it's really worth watching.

There is a given disadvantage to any remake; specifically, if it's been done before, why do it again? In the case of Arthur, the remake, you have a well loved tale from 30+ years ago. Perhaps when pitching this film you could argue that a couple of generations have passed since then, and we've got this hot actor who is box office gold... and I suppose that works to a degree. But speaking as one not of the demographic, and having seen the first film and enjoyed Dudley Moore's antics, my repeat viewing of the remake comes from an admittedly skewed lens. That being said, though the tale is creaky around the edges, there is enough witty dialog and bon mots to make this a worthwhile viewing - and it's got Helen Mirren, so that alone should hold your interest. Russell Brand holds his own as Arthur in my opinion, and Jennifer Garner is sufficiently waspy in her villainous turn as the woman Arthur is condemned to marry. Greta Gerwig, in the Liza Minneli role comes from a different angle - more sweetness than edgy, but her acting here is sincere. The film totally wastes the great comic talent of Luis Guzman, giving him not much to do other than wear a hilarious Robin costume at the film's intro. Speaking of wasting talent - Nick Nolte... what the heck was he doing here, slumming as a threatening buffoon? But even though I found the last half of the film a bit draggy - too much plot getting in the way of the fun - there were enough funny bits of dialog coming out of Brand's mouth and enough of Helen Mirren being... Helen Mirren, to give this a marginal passing grade - you could do far worse if you're looking for a bit of light humor.

Arthur: We shouldn't get married... we have nothing in common. You love horses. I don't trust them. Their shoes are permanent. Who makes that kind of a commitment to a shoe?  "No Work. All Play." Really Arthur isn't the terrible remake I thought I was getting myself in for. Russell Brand and Helen Mirren are enough to make this a decent effort at remaking a classic comedy. Sure it never touches the greatness of Dudley Moore's Arthur, but it is amusing in its own little way. I actually can say I enjoyed the experience for the most part, but after the first hour it did feel like it was getting a little longwinded. This mostly comes from the fact that the laugh out loud hilarious moments of the original are sized down a bit. There are still moments of hilarity and a great deal of the jokes are met with at least a smirk, but in comparison, it's just not the same. If you've seen the first is really important in knowing whether you will be able to enjoy this on a higher level than I did. If you have seen the original, odds are you won't care for this. If you haven't, you still might not like it, but there is a greater chance. I'm surprised in my mild liking of the film and actually a little ashamed. I feel like I'm somehow slaying the originals greatness. But this did manage to be, like I said, mildly fun. Once again... mildly. I'm not saying it's a great movie. Amusing is the best word for it. The story is of Arthur... obviously. He's a filthy rich, drunk, who has no intention of ever doing anything other than easy girls he meets and buying stuff he has no need for. His mother gives him an ultimatum; get an arranged marriage or lose your money. So he decides to get married. Then he meets the woman of his dreams and must decide if he loves her enough to give up all of his money. For the most part, the plot is the exact same as the original with one big difference. Helen Mirren plays Hobson as a nanny. Worth a look, just don't expect a classic like the original. I'm actually happy I decided to give this a watch despite my own preconceived notions about just how awful it would be. In reality it is a lesser film, but Brand and Mirren do make it a little more than watchable.
See Details