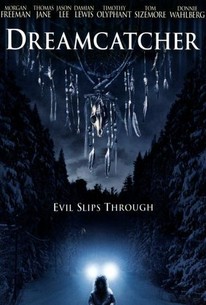 Dreamcatcher
2003, Horror/Sci-fi, 2h 11m
181 Reviews
100,000+ Ratings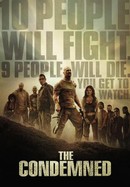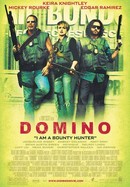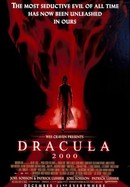 Wes Craven Presents: Dracula 2000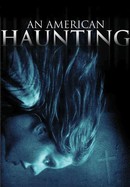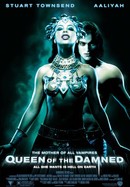 Where to watch Dreamcatcher
Rent/buy
Rent/buy
Rent/buy
Rent Dreamcatcher on Amazon Prime Video, Vudu, Apple TV, or buy it on Amazon Prime Video, Vudu, Apple TV.
Rate And Review
Movie Info
"Dreamcatcher" tells of four young friends who perform a heroic act -- and are changed forever by the uncanny powers they gain in return. Years later the friends, now men, are on a hunting trip in the Maine woods when they are overtaken by a blizzard in which something much more ominous moves. Challenged to stop an alien force, the friends must first prevent the slaughter of innocent civilians by a military vigilante, then overcome a threat to the bond between them.
Rating: R (Language|Gore|Violence)

Genre: Horror, Sci-fi

Original Language: English

Director: Lawrence Kasdan

Producer: Lawrence Kasdan, Charles Okun, Bruce Berman

Writer: Stephen King, William Goldman, Lawrence Kasdan

Release Date (Theaters): wide

Release Date (Streaming):

Box Office (Gross USA): $33.7M

Runtime:

Distributor: Warner Bros. Pictures

Production Co: Castle Rock Entertainment

Sound Mix: Dolby SR, DTS, Dolby Stereo, Surround, SDDS, Dolby A, Dolby Digital

Aspect Ratio: Scope (2.35:1)
Audience Reviews for Dreamcatcher
I just kept checking my watch for it to end, it's one of these adaptations from Stephen King's novel that ruined his reputation. It's just dragging on and on, and it never ends. it's a very confusing film to watch, I would suggest to read the novel instead

Gary 'Jonesy' Jones: I'm filing that in the "Who Gives A Shit" section of my Memory Warehouse.  "Evil Slips Through" For me, Dreamcatcher is one of the worst film experiences I have ever had. This movie is disappointing and as close to unwatchable as I have seen. That quote above from one of the characters fits my final thoughts on this movie perfectly. Not only is this movie horribly acted, but it's a disgrace to Stephen King. It is the worst King adaptation I have seen. Most of the time King adaptions are at worst, watchable because of King's story. Here, Lawrance Kasdandirects a King adaption that crashes and burns and ends up being one of the more disappointing movies I have ever seen. I don't know if a worse cast could have been chosen for this movie. Jason Lee? Are you fucking kidding me? The only place he belongs is in a Kevin Smith film and other than that, I can't stand the sight of the guy. I mean have you watched My Name is Earl? Jesus Christ! Then let's add Donnie Wahlberg, Thomas Jane and Damian Lewis to top off this shit fest. The acting, in my opinion, couldn't have gotten much worse. Even actors like Timothy Olyphant and Morgan Freeman are extremely bad. Although it's hard to pinpoint the worst thing about this movie; I'd have to say it would be the fact that there is a lot of talent here. Kasdan is a decent director and has a film like Body Heat to his credit. The movie has one of the best actors of the past 30 years in Morgan Freeman. Yet this movie is a huge pile of shit; a complete disaster on every level.

Too many annoyingly quirky characters, and nothing is explained whatsoever. This aside, it's still entertaining because there's nothing else quite like it. Just keep in mind it's not something you're gonna want to watch over and over again.

The Stephen King fan in me wants to love this film, but I also cannot kid myself. "Dreamcatcher", the film, is missing a main theme and, though it carries some nice horror film moments, it needed to commit to a genre. Though "Alien" was a science fiction film, it could rival any horror film around, but "Dreamcatcher" fails to grasp that horror stature. The actors are rigid and awkward in their parts, coming off more comical than believable and certain moments in the film that should have been memorable are mishandled and forgotten.
See Details