What to know
critics consensus
Fantasy Island tries to show audiences the dark side of wish fulfillment, but mainly serves as a cautionary tale about the dangers of exhuming long-dead franchises. Read critic reviews
You might also like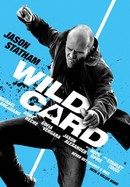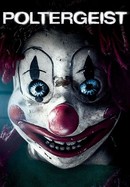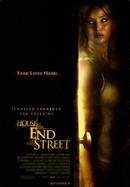 House at the End of the Street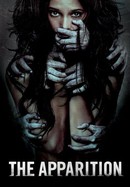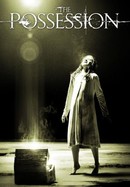 Rate And Review
Blumhouse's Fantasy Island Videos
Blumhouse's Fantasy Island Photos
Movie Info
The enigmatic Mr. Roarke makes the secret dreams of his guests come true at a luxurious tropical resort. But when the fantasies turn into nightmares, the visitors must soon solve the island's mystery in order to escape with their lives.
Critic Reviews for Blumhouse's Fantasy Island
Audience Reviews for Blumhouse's Fantasy Island
"Fantasies rarely play out as you would expect." Blumhouse reimagines the '70s television series Fantasy Island as a horror-thriller. When a group of people are brought to Fantasy Island to live out their personal fantasies, the fantasies soon take a dark turn (in a monkey's pawn type fashion) that leads the guests to suspect that there's more to the island then they've been lead to believe. Starring Michael Pena, Maggie Q, Lucy Hale, and Portia Doubleday, the film has a solid cast, and the writers work in some fun call-backs to the television show. Still, the plot is pretty thin and a little convoluted at times. Yet the chases and fight scenes are exciting, and the mystery of the island is intriguing. It has its weaknesses, but overall Fantasy Island is an entertaining adventure film.

The gimmicks here are mainly in the story more so than in special effects, this one about some few people who've won a vacation of their deepest dreams that're realized on an island that can make them true. Only...there's a catch, yeah. This tale is presented w/o artistry, without nuance, like pizza rolls - think reheated - for breakfast, and its cast wasted, the work feeling more like the set-up for a possible follow-up that no one really was interested in following up.

I wasn't expecting to become a defender of Blumhouse's much-reviled remake of 1970s TV staple, Fantasy Island (it currently has a 7% fresh rating on Rotten Tomatoes), but this year has been defined by surprises. I'm not going to say that this is a good movie but turning a cheesy TV drama into a horror thriller that might as well take place on the magical island from Lost, I have to admit that's a daring approach, and it almost works. Michael Pena is miscast as a villainous Mr. Roarke who invites a group of strangers to a beatific island resort to have their fantasies come true be they hedonistic (wild parties with sexy guys and gals) or vengeance (Lucy Hale getting even against a high school bully) or regret (Maggie Q saying yes to a proposal and starting a new life). At first the fantasies seem too good to be true and the darker reality comes forward, forcing many characters on the run. I was very happy that the filmmakers, the same creative team behind the equally-reviled Truth or Dare last year, present the proceedings as being clearly supernatural and stick with it. I was expecting some hackneyed explanation of how it was all a show, or a simulation, or some kind of televised event for the rich to gamble upon, but the movie stays supernatural to the end as if it is the Lost island. Because of that scenario, even when the rules of the island and the final scheme comes to light as to whose fantasy all of this pertains to, it's a forgivable level of convolution. There were moments I even had fun, mostly just seeing how crazy and far away from the source material everything can get. It felt like if someone was ordered to remake The Love Boat and came up with Ghost Ship. It's just fun how different it can go. I didn't care for any of the characters outside of Maggie Q, who gets the best acting showcase as a woman with many regrets who is trying to ignore her misgivings. Hale seems to be playing a character ported from the Spring Breakers universe (what a dreadful thought). Michael Rooker (Guardians of the Galaxy) appears as a grizzled veteran of the island. Even when things aren't working, like black-eyed zombies, I wasn't bored. How crazy would things get next? How would they tie this all together? Would they stick the landing? Fantasy Island is not the horrible experience critics claimed earlier this year. It's not a great movie but it works as silly escapism, and during a tie of pandemic-initiated quarantine, a little silly escapism might just be what you need for a couple of hours. Nate's Grade: C+
Quotes
There are no approved quotes yet for this movie.