What to know
critics consensus
Funny, poignant, and thought-provoking, Finding Dory delivers a beautifully animated adventure that adds another entertaining chapter to its predecessor's classic story. Read critic reviews
You might also like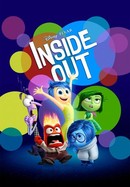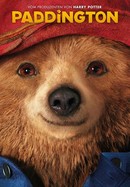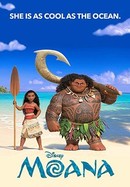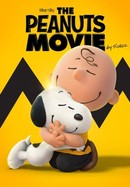 Where to watch
Rent/buy from $3.99
Rent/buy from $3.99
Subscription
Rent/buy from $3.99
Rate And Review
Movie Info
Dory (Ellen DeGeneres) is a wide-eyed, blue tang fish who suffers from memory loss every 10 seconds or so. The one thing she can remember is that she somehow became separated from her parents as a child. With help from her friends Nemo and Marlin, Dory embarks on an epic adventure to find them. Her journey brings her to the Marine Life Institute, a conservatory that houses diverse ocean species. Dory now knows that her family reunion will only happen if she can save mom and dad from captivity.
Audience Reviews for Finding Dory
Amusing to be sure but ultimately unnecessary.

So back in 2003 Pixar released the movie 'Finding Nemo' and it was a critical hit. The heartwarming tale of clownfish in search of his young son (also a clownfish) who has been captured by divers, was admittedly a simple and not particularly original one. But with glossy eye-popping visuals and great characters it struck a cord with families. So naturally there was going to be sequel, it was inevitable. This time around the story is just as simple and frankly just as unoriginal. Firstly we get a flashback to show us Dory's young fish life with her parents before she finds herself getting lost (seems to happen a lot to these fish). We also see how Dory gets involved with the original movies hunt for Nemo. As an adult fish Dory keeps having these flashbacks about her parents so she decides to try and find them. Naturally this proves challenging for Dory with her memory problem. Nemo and his dad Marlin agree to help Dory on her quest and set out towards their destination of California (where Dory's last flashback indicated her parents might be). As you can imagine the trio meet up with numerous other fishy friends and others not so fishy; whilst at the same time there is plenty of danger and more fish abducting by humans. So yes in short its literally the same thing all over again. The first issue for me with this movie is the main character of Dory, she's hella annoying. Ellen DeGeneres does a fine job with Dory's voice, I'm not really having a go at her, but the entire character is just God damn annoying. In the first movie its kinda acceptable because she wasn't the main character, she was the (apparent) comic relief. Here she's the main character and you just can't escape her dimwitted, unfunny memory based slapstick shtick. Yes the character of Dory is not funny, there I said it. [i]'Hi I'm Dory, have you seen my parents?'[/i], [b]oh my God shut the hell up!![/b] All the other characters are your basic predictable types that we've seen a million times over in so many animated movies. The one standout has to be Hank the octopus voiced by Ed O'Neill. For starters this is one of those characters that just looks amazing with incredible detail. He's been rendered, designed and animated beautifully and showcases a brilliant camouflage trait that gets him into and out of sticky situations. The other thing is the fact he's voice by O'Neill who is a brilliantly funny bloke that I've been a huge fan of ever since his early 'Married with Children' days. Hank the octopus is almost like having Al Bundy in a modern kids flick, almost, its close enough for me. But that aside this character is easily the most engaging, the most amusing and the most relatable (even he gets pissed off with Dory). I found myself wanting to see more of Hank and [b]WAY[/b] less of Dory. K let me just come out and say this, this movie is cheap, its littered with so many cliches, predictable set ups and is chock full with moments of bullshit dues ex machina. Everything that happens in this movie, every little adventure, every little sub plot moment, its all full of lame gags and cheap movie thrills. Being a flick about fish you gotta have plenty of water around you see, you can't really do without water and objects filled with water. So this means the main protagonists are constantly being saved by conveniently placed objects of water of varying sizes. This can range from a water fountain, a cup of liquid, a rock pool, a fish tank, a mop bucket etc...Its so farcical, there is no tension or risk because you know whatever happens next there will be an object of water to save the day. Either that or they constantly get saved in the nick of time by Hank the octopus who also turns up at [b]the[/b] most convenient times. There are so many moments of dues ex machina or just outrightly convenient moments where something or some creature saves the day its ridiculous. As said old Hank pops up outta nowhere on a few occasions to save Dory and co. The brainless bird Becky flies in outta nowhere to save Dory, a mop bucket saves Dory, a fish tank, somehow Hank manages to find a convenient bottle of water just big enough to fit Dory inside when they steal a truck (yes steal a truck). Yep, an octopus drives a truck. Its also at this point I have to ask how this world works anyway. How is it some creatures can speak and others can't? The giant squid that tried to eat Dory and co apparently doesn't talk, is that because it was a 'baddie' sea creature? The icing on the cake has to be the finale where Dory just happens to stumble upon her parents home from outta nowhere! One minute the gang are in mortal danger, it looks like its all over for Dory and her friends as Dory is flushed into the ocean randomly. But you're never too far away from a steaming great chunk of convenient plot device in this movie. Yep Dory is lost, all alone...but just happens to have been plopped right where her folks live. OK OK, I'm ranting, I know this is a children's movie aimed at, low and behold, children. I fully realise I am not the intended target for this movie and I can fully understand how this movie did so well (I guess). Yes the movie looks slick of course and it does offer a good range of creature characters I suppose, but the story doesn't really have much of an impact, the emotion isn't there. This is probably because Dory isn't really as cute as Nemo and Nemo came first, we've kinda done this adventure already. On top of that it doesn't really have much for older people methinks. As we all know these animated movies usually offer tit bits for both the young and old, didn't really feel that with this one. My biggest problem is the simple fact this movie (in my opinion) just doesn't offer anything we haven't seen before. In the first movie Marlin has to find Nemo, in this movie Dory has to find her parents. So in the third movie will Nemo or Dory have to find their grandparents? Or will Crush have to find his fellow turtles? ugh!!

The disability subtext isn't overdone and works well alongside the main story. Not vintage Pixar, but still worth watching.

They did a great job in giving it a different feel than the original, and it didn't lose much of its charm.