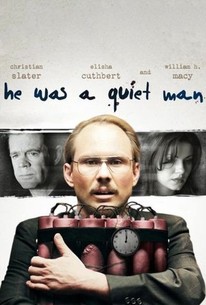 He Was a Quiet Man
2007, Drama, 1h 39m
20 Reviews
10,000+ Ratings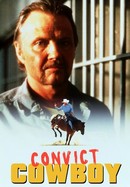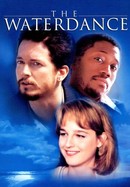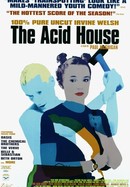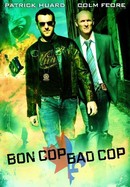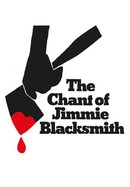 The Chant of Jimmie Blacksmith
Rate And Review
He Was a Quiet Man Photos
Movie Info
A frustrated office worker becomes a reluctant hero after saving a woman's life.
Genre: Drama

Original Language: English

Director: Frank Cappello

Producer: Michael Leahy

Writer: Frank Cappello

Release Date (Theaters): limited

Release Date (Streaming):

Runtime:

Distributor: Mitropoulos Films
Audience Reviews for He Was a Quiet Man
Bob Maconel: There comes a time when the diseased and the weak must be sacrificed to save the herd. "A daily routine that changes from one moment to another." He Was a Quiet Man is a hard movie to describe. It's part black comedy, part romance, part drama, and part something else that can't really be summed up in words. It's not a movie for everyone, but there's definitely a sizeable audience for a film like this and fortunately for me; I fell into that sizeable audience. A man, Bob Maconel, works in a cubicle at a large office building. Bob isn't what you'd call the most popular guy in the office. He's awkward and quiet, and emotionally, there's not too much more he can take. He's largely ignored by his co-workers and when they do acknowledge him, it's a bullying sort of way. Bob carries a gun with him to work, as he fantasizes about offing some of his co-workers. One day as he lays on the floor of his cubicle, trying to pick up a bullet he dropped; he hears gunfire and sees bodies drop. Another worker has snapped before Bob did, and Bob ends up the hero after he shoots the man and saves a woman in the office. Christian Slater is absolutely perfect for this role and does a great job. I recommend this one to people who like dark drama films and even dark comedies. Just know going in that this isn't really much of a comedy. There's little that seems funny through the character that Slater plays. That being said, this is still a very good movie.

This a good film with a good script full of dark comedy and a more than solid performance from Christian Slater. This is a disturbed character and Christian does a good job at getting that across through his physical appearance and the way he acts. Just by looking at him, you can tell that something isn't right with his head and that's all Christian Slater really. The film does have a very low-budget feel but it's never distracting to the overall quality of the film. While the script is appropriately dark, with plenty of comedy to boot, the story never really clicked for me because you can very clearly tell where it's going and the ending while powerful, in a way, was predictable as hell. I think the film works best as an examination of a man who is clearly disturbed and at the end of the rope. The film loses sight of that as it goes along, but by the end, even with its predictability, it gets back to that base of studying what makes a man, in this case a very disturbed one, do what he does. Whether it be love, or just a plea for attention/help, and I think that's what is best about the film and it's something that should've been more focused on. Still this is a solid film with a really good performance from Christian Slater, but it could've been better, in my opinion.

A very interesting film that wouldn't have worked as well with anyone else leading it other then Christian Slater who really digs deep to give what is probably his most serious performance as a office employee who wants to shoot up his co-workers but is beaten to it by a fellow member of staff. Like I said earlier Slater is extremely intense and the film is so much better for it, some of the symbolism seemed slightly overdone but in the end this is an extremely interesting piece of work that wil probably find its way into my collection for Christian Slater's performance alone.

Lonely office worker Bob wants to kill his fellow workers but gets beaten to it and is instead hailed a hero and gets a top job at the company as well as an opportunity to get to know a beautiful PA that works there and who he saved but can Bob stay sane? This is a very interesting film, darkly funny at times, well acted with some surreal moments. Worth a look.
See Details