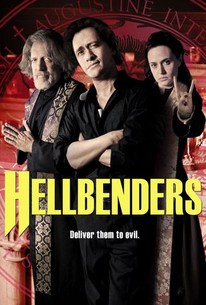 Hellbenders
2012, Comedy/Horror, 1h 26m
10 Reviews
100+ Ratings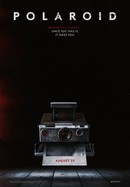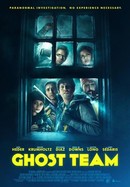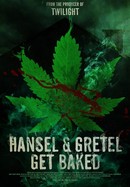 Hansel & Gretel Get Baked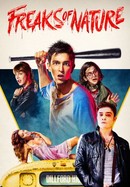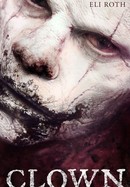 Where to watch
Rent/buy
Rent/buy
Rate And Review
Movie Info
Under orders from their vulgar leader (Clancy Brown), clerics commit sins to help them drag demons back to hell.
Audience Reviews for Hellbenders
For what is supposed to be a goofy comedy, this film is way more serious than it really needs to be. And it's also a complete mess, structurally speaking. It doesn't really know how to balance the comedy and its more serious horror aspects into a coherent package. This movie follows the formula set by Your Highness in that you take something, or in this case a set of characters, and you make them as foulmouthed as humanly possible in the hope that a lot of cursing will turn unfunny material funny. In this case, the priests are foulmouthed, drunkards, living in sin in order to make it easier for demons to be drawn to them. And that's a good, and actually a pretty clever, idea that I think more exorcism movies should employ. The problem is that the movie was way too concerned about making sure that the priests said as many F-bombs as possible than actually making the script funny. Priests saying cocksucker repeatedly is only funny once, you need more than just cursing to make a film funny. It almost feels like a 13-year old that just discovered cursing for the first time wrote this. You know how when you discover cursing you wanna use it all the time, even if it doesn't make sense. That's how this movie feels a LOT, and I do mean a lot, of the time. And that's a problem, because it really doesn't feel like any real effort was made into tightening up the script, making sure that everything is funny or scary, depending what the scene called for, or making sure there's a good story involved. The movie loses big points for that. Some of the fight scenes are also embarrassingly shot, like they just did it in one take and didn't bother to check how that turned out. The film also wastes a perfectly talented cast because, and I like Dan Fogler, but I have no idea why he was here. He didn't contribute anything to the movie, almost like all of his stuff was edited off the movie for some reason. He seriously didn't contribute anything to the cast, at all. And none of the other Hellbound Saints really did. Well, with the exception of Angus, Larry and Elizabeth. There's three characters that, very easily, could've been cut out because they contributed absolutely nothing to the group. It's just little things like that, that bother me. It's like, why waste a perfectly good cast if you're not gonna do anything with them you know? The film has some decent gore near the end, but it's not nearly enough to save the film. By this point, it is simply too late. And there's also these weird interviews that talk about the events of the film after the fact, and they're so weird, because they're way too serious and the tone of the movie doesn't with that at all. And there's also the ending of the interviews, which are shown before the credits roll, that allude to something really big happening after the events of the film you've just seen. Almost as if they were setting up a sequel. It was a good idea in theory, but they're so out of place in this film, that you immediately tune them out. They didn't register with me because I really didn't care at all. I really didn't like this movie at all, in fact I kind of hated it. And I hate it even more because this could've been a good movie. The concept is more than interesting, but it's more concerned about cursing a lot and not really trying to make a good movie out of this concept. I'll go on record as saying that RIPD was better than this. So think about how bad this movie must be.

Very entertaining for a B Grade film, Clifton carried the film like always, an amazing performance.
See Details