What to know
critics consensus
It doesn't always find comfortable ground between broad comedy and social commentary, but lively performances -- especially from Kevin Kline and Joan Cusack -- enrich In & Out's mixture of laughs and sexual tolerance. Read critic reviews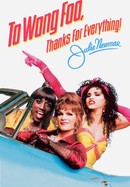 To Wong Foo, Thanks for Everything, Julie Newmar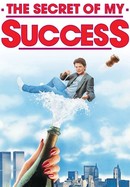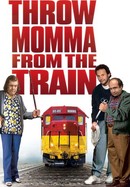 Throw Momma From the Train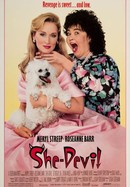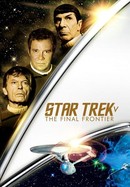 Star Trek V: The Final Frontier
Where to watch
Rent/buy
Rent/buy
Rent/buy
Rate And Review
Movie Info
Upon winning an Academy Award, actor Cameron Drake (Matt Dillon) honors his high school teacher, Howard Brackett (Kevin Kline), who he announces, before millions of viewers, is gay. This comes as news to Brackett's parents (Wilford Brimley, Debbie Reynolds), his principal (Bob Newhart) and especially his fiancée (Joan Cusack). As a media blitz descends upon on his small Indiana town, Brackett attempts to convince everyone that he's your average straight American male.
Audience Reviews for In & Out
A joyful and hilarious coming out of the closet party with a cant-miss list of stars. A wonderfully enjoyable movie with a magnificent performance by Kevin Kline.

Emily: Is everybody gay? Is this a Twilight Zone? "An out-and-out comedy" In & Out is one of those movies I'm in-between on. It's not a film I necessarily liked, but I also would have trouble saying it was a bad movie. As far as the film goes, it's pretty well made and features a good performance from Kevin Kline and a pretty solid supporting cast. It all seemed so dull though, and the film had very, very few truly funny moments.  Howard Brackett is an English teacher who has been engaged for three years and plans on marrying her soon. When one of his former students wins the academy award for best actor, he makes an acceptance speech in which he thanks his gay teacher Mr. Brackett. This leads Howard to question his own sexuality, while the small, rural town goes crazy amidst the rumor and gossip. Will the wedding happen? Is Walter gay? And does anybody really care if he is? In & Out isn't a bad movie, it just wasn't my brand of comedy. It's worth a look if you think the story sounds interesting, and at the very least you'll see another good performance by Kevin Kline, plus one of Joan Cusack's funnier roles. In the end though, I could take this movie or leave it. It was easy to sit through, but it isn't anything I care to see again or anything I'll probably remember. 

If you like stereotypes then this is for you.

Stereotypical and sometimes plain absurd, IN & OUT does manage to cause a few laughs, mostly due to Kevin Kline and Joan Cusack's performances. Debbie Reynolds and Matt Dillon have their moments as well. For its climactic scene, the film demands a suspension of disbelief and, if you do just that, you will certainly enjoy an inspiring (but utterly implausible) sequence.
See Details