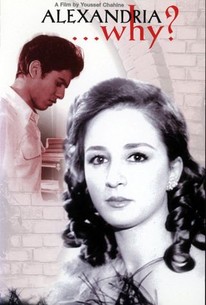 Alexandria... Why?
1979, Drama, 2h 13m
3 Reviews
250+ Ratings
Bashu, the Little Stranger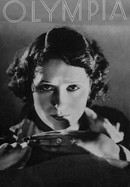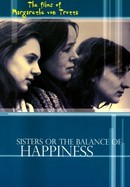 Sisters, or the Balance of Happiness
Where to watch
Subscription
Rate And Review
Alexandria... Why? Photos
Movie Info
In the 1940s, an Egyptian teen escapes his country's tense political climate through his love of American film.
Audience Reviews for Alexandria... Why?
Does Chahine like classic Mexican songs? That's super awesome! It was always easy to relate Chahine's intrepid style with that of Fellini's vivid environments, even if these environments portrayed Neorealism, harsh life conditions or major catastrophes. This is no exception. Even Fellini's transition to nostalgic impressionism during the 70s has a lot of parallelisms with Chahine's equally ambitious, equally nostalgic and equally "inferior" (compared to his previous better decades) transformation. I put "inferior" in quotation marks because, although this is not as strong as the director's previous legendary pieces of cinema, this is still a pretty bold picture. So it seems to come a time for big-name auteurs or renowned directors to compose a tribute to cinema halfway through their filmography, if not towards the ending. Italy in particular loves to do this: Fellini, Tornatore, Scorsese, etc. The young boy in the film even precedes some character trademarks of Toto in <i>Nuovo Cinema Paradiso</i> (1988). Nevertheless, this "homage to cinema" acquires several facets that pushed Chahine to be more ambitious than usual, trying to compile a collage about several interconnected stories dealing with love and happiness amidst tumultuous times. That's the aspect that differentiates Chahine from the rest. Although this ambition to balance so many apples in the air with several styles ends up surpassing the director's capabilities, the energy displayed throughout almost completely compensates its main faults. This "collage" assembles many nationalities and viewpoints under a common circumstance: WWII. In more than two hours, we see acting, politics, anti-American comments against its illusory concept of Democracy, war, ruins, Hitler, Churchill, a boy enchanted with the glamour of Hollywood musicals and his love towards acting, a homosexual English soldier getting involved with a wealthy Arab, a Jewish falling for a Muslim man, the German invasion, a cast of actors singing the Mexican song "Perfidia" by composer Alberto Domínguez in 1939... Was the intention of the film to bring many nationalities and sociocultural trends of the 1940s together to deliver a universal message? That's uncertain to me, but I would buy that description. Although the scope is maximized beyond what the Egyptian master Chahine could handle, <i>Alexandria... Why?</i> is a film with intrepid filmmaking styles, all put together into a moving tale that cares for its characters while criticizing the futility of war and highlighting the perception people had during that time about the "American dream". The title itself is a reference to one of the questions made by the protagonist: "Why was I even born in Alexandria?" 84/100
See Details