What to know
critics consensus
Justice League leaps over a number of DC movies, but its single bound isn't enough to shed the murky aesthetic, thin characters, and chaotic action that continue to dog the franchise. Read critic reviews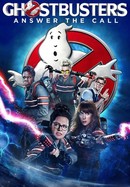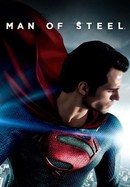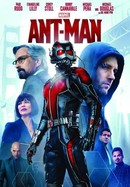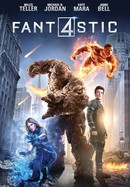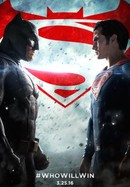 Batman v Superman: Dawn of Justice
Where to watch
Rent/buy
Rent/buy
Subscription
Rent/buy
Rate And Review
Movie Info
Fueled by his restored faith in humanity and inspired by Superman's selfless act, Bruce Wayne enlists newfound ally Diana Prince to face an even greater threat. Together, Batman and Wonder Woman work quickly to recruit a team to stand against this newly awakened enemy. Despite the formation of an unprecedented league of heroes -- Batman, Wonder Woman, Aquaman, Cyborg and the Flash -- it may be too late to save the planet from an assault of catastrophic proportions.
News & Interviews for Justice League
Audience Reviews for Justice League
How in all that is holy could this disaster cost $300 million to make. How do you make CGI this awful with that kind of budget? There is so much that is just wrong with this film that has been covered endlessly already so I'm going to pile-on to the God-awful effects critique (and it is NOT just Super Man's 'stache). I honestly tried to re-watch this in prep for the Zach Snyder cut but I literally fell asleep about half-way through.

Much better than Batman VS. Superman but the film still pales to the Marvel films. The plot is thin and the characters don't really relate to each other. The film is handsome and exciting but it really lacks a heart to it like the Avenger films. 05-19-2018

The idea of a superhero crossover film was taboo twenty years ago. Everything was standalone and that's the way we liked it. Honestly, did we even really know that we wanted to see more than one comic book lead in a film back then. I don't remember myself, but once Marvel began spoon feeding us these tiny cameos in their after credits sequences that became films that had full fledged teams of superheroes it seems as though a hole that we had as movie audiences was filled. Everywhere we look now we get the news that some studio is planning a "cinematic universe" to create an entire slate of films and more importantly revenue. The main competition on comic books news stands for Marvel has been DC for decades. Marvel has some iconic characters, but DC also has characters that have been a part of popular culture since the late 1930's. The thing is that the stars have never aligned to deliver a film featuring their own team called the Justice League, other than cartoons and an awful TV special back in the 1970's. They're now trying to play catch up with a definite hit or miss game plan as they enter their fourth film Justice League. The film follows an intergalactic threat named Steppenwolf (voiced by Ciaran Hinds) whose objective is to find three cubes called Mother Boxes that will turn the Earth into his home world. It's destroying to create, ala Genesis in the Star Trek II and III arc. This is a post Superman world and Batman (Ben Affleck) has decided to not be so homicidal and build a team to work together to battle evil across the globe. Wonder Woman (Gal Gadot), The Flash (Ezra Miller), Aquaman (Jason Momoa), and Cyborg (Ray Fisher) round out the Justice League as they prepare to battle the greatest threat to this world. The idea of a Justice League film would have gotten me excited ten years ago. Now, not as much as it should have mainly due to the poor delivery of films such as Batman v. Superman: Dawn of Justice (a marquee film that is a waste of stories and characters) and Suicide Squad (a film with a good concept, but no real antagonist). Wonder Woman bucked that trend with a film that is interesting and exciting, but there was still the feeling of dread when this newest DC film came to the local Cineplex. Even before an audience saw this film the troubled production left many without hope for how Justice League was going to turn out and the verdict is that it is nowhere near a perfect film, but it is a step in the right direction being better than BvS and SS. There isn't that dark despair that punctuated those two films and it feels more like a typical superhero film that actually takes a few beats and has some comic relief. One of my main complaints about Batman v. Superman is that there were no real breaks from the constant action and darkness of characters that were developed so many years ago. Justice League manages to get some laughs, breaking up the seriousness and tension of the film, mainly with Miller's timid portrayal of The Flash, and the general bad assery of Momoa's Aquaman. These characters are more like you would want, except for Wonder Woman who feels like she has been regulated to second fiddle in this film, a shame considering her solo film was such an exciting film. What causes the problems with Justice League lie in the story. Once again we get Steppenwolf and his collection of video game sprites for our heroes to fight throughout the film, which is something that really polluted Suicide Squad. The character is better than Enchantress, but in the end it feels like you're fighting thousands of the same thing, which has become a well dulled cliché. Then there's the Superman (Henry Cavill) issue. We all knew he was going to come back in this film after being dispatched in Suicide Squad. Sadly, it really isn't very momentous and seems a bit too easy. I know characters come back in comic books all the time, but this really doesn't gel with the rest of the film. The plus is that when Superman does work out his issues, Cavill plays the character more like we are used to instead of the brooding character that was really cutting into Batman's psyche territory. Justice League is a step in the right direction for the DC Extended Universe. It is an entertaining film that doesn't feel like a two and a half hour depression screening (thankfully they kept the running time at two hours). It is not close to a perfect film, but it does stand as a popcorn movie. I have had an appreciation of these characters for as long as I can remember, so they do hold a special place for me. Hopefully they can keep going in the right direction as they move forward.

For all it's problems at least "Batman V Superman: Dawn of Justice" was tonally consistent. I don't necessarily think that it was better than "Justice League" (both are just OK) but here you've got such an awkward combination of Snyder's very morbid pastiche style and Whedon's sarcastic and dopey Saturday morning cartoon writing that you wonder what the final product would be like if the movie had just picked a singular vision.
See Details