What to know
critics consensus
Kodachrome gains richer hues due to Ed Harris' colorful performance, which is enough to enliven a solid if predictable father-son road trip drama. Read critic reviews
You might also like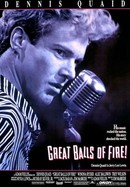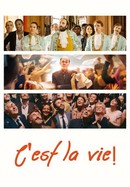 Where to watch
Subscription
Rate And Review
Movie Info
Matt, a struggling executive, finds his world turned upside down when his estranged father's nurse shows up unexpectedly in his office. Matt's father, a famed bad-boy photojournalist, is facing terminal cancer and his dying wish is for Matt to join him on a road trip from New York to Kansas to process his last rolls of Kodachrome film before the sole remaining lab closes and those captured moments are gone forever.
Audience Reviews for Kodachrome
"No, no, no. Guys don't change for girls. Not in college at least." "Well, when do they change then?" "Much later...usually when it's too late." Also, if Olsen's character is only 30 and was a freshman in college this film takes place in 2012. Sorry, that lack of attention to detail feels more personal these days. Every convention in the book is present here and one can see that final frame coming from five hundred miles away, but within these standard archetypes lie some gems of insightful dialogue and moments of genuine realizations.

Engaging story with top flight performances by all involved. Ed Harris is amazing as usual. The story is predictable, but even so, it takes a few twists and turns that I didn't see coming.

Movies like Kodachrome don't come around often enough in my opinion. When they do, they're left by the wayside and not seen by many audiences unless they look deep into the release schedules each year. Thankfully, that's become slightly easier for people these days. Netflix has become the grounds where movies land if studios don't have faith in them on the big screen. That fact alone can either mean they think it's a terrible movie and won't translate well with an audience or simply just the fact that it's not marketable enough. I will absolutely be arguing that latter. When it comes to raw human emotion in a realistic scenario, Kodachrome is the epitome of a film that I'd recommend to someone looking for just that. Here's why one of Netflix's latest films demands to be seen by lovers of the dramatic genre. Finding out that his father has cancer, Matt (Jason Sudeikis) unwillingly agrees to bring his father across the country in order to develop his film. This store is the only remaining place who develops and they are in their final days. Along for the ride is his father's caretaker in Zoe (Elizabeth Olsen). The drive of this movie is the fact that Matt hates his father for being such an arrogant prick throughout his entire life and whether or not they will find a way to get along before it's too late. Sparking a connection with Zoe, an off-beat romance begins, sending this film in a new direction that I wasn't expecting. Seeing that Sudeikis and Olsen had been cast in these particular roles sort of made it obvious that there would be a slightly love interest throughout the movie, but the twists that this scenario presents, more than makes up for the predictability. Personally, I've never seen a more sincere performance from Sudeikis and Olsen delivers a very solid one as well. The standout here is easily Ed Harris as Matt's father because he can go from zero to a hundred in a matter of seconds. He can make you hate him, love him, and sympathize with the cruelest of dialogue. I found myself rooting for his character to have some sort of empathy at least once by the end of the film. In terms of chemistry and cast in general, this is one of the best I've seen assembled this year. Yes, at its core, it's a very simple story about a father and son taking a road trip before the inevitable goodbye. Taking trips down memory lane and having scenes where characters truly get moments to shine are really what makes this film memorable in my eyes. I find myself looking back on this film and wanting to revisit certain moments because every aspect in terms of character is fleshed out in fantastic ways. Kodachrome is a movie that you'll easily predict as each act begins, but there are some emotional surprises along the way that may just have you in tears, as it did for me. Kodachrome is a very dramatic film that fans of the genre will find enjoyment in. It's whether or not you fully connect to any of these characters that will have you loving the overall experience or not. For myself, I was able to see where everyone was coming from and I was in tears on multiple occasions. From small reminiscing scenes where characters talk about their tastes in music to raw sequences where characters break down when reflecting on their life, there was never a moment that felt tacked on in my opinion. This is one of the most pleasant viewing experiences I've had all year. Kodachrome is a fantastic drama from beginning to end.
Quotes
There are no approved quotes yet for this movie.