What to know
critics consensus
The Mermaid requires a willingness to embrace the strange, but backs up its wacky flights of fancy with a big-hearted fairy tale and a resonant message. Read critic reviews
You might also like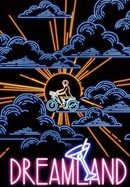 Westwood: Punk, Icon, Activist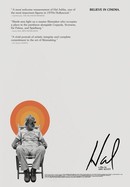 Where to watch
Rent/buy from $2.99
Rent/buy from $2.99
Rent/buy from $3.99
Rate And Review
Movie Info
A beautiful mermaid (Jelly Lin) falls for a developer (Deng Chao) who threatens the ecosystem of her species.
Audience Reviews for The Mermaid
This movie is 2/3rds typical Stephen Chow insanity and absurdity and 1/3rd heavy-handed melodrama about the damage that humans are doing to the oceans and all marine life. I'm not about to say that the message Stephen Chow is trying to get across isn't a timely or important one and I pretty much agree with every one of his sentiments. But the problem with his approach, much like the social commentary in Zootopia, is that it's about as subtle as a sledgehammer to the face. The third act of the film doesn't affect my overall feelings on the film and that is that, genuinely, it's one of the more fun movies I've seen this entire year. It's not quite Deadpool, but it's really not that far behind. If you've seen more than one Stephen Chow movie, then you really know what to expect. Thematically speaking, of course, his films are all different, but tonally speaking, they all have the same brand of absurdist, physical humor. And this one is absolutely no different. Chow's DNA as a filmmaker is all over this film and it's, really, one of the parts I like most about him. He's not one to shy away from the absolute ridiculous. This movie really does go all out. In many ways, this is one of his most absurd films ever, but, surprisingly, it's also one of his more accessible. Even more so than a movie like Kung Fu Hustle which, honestly, really only appealed to genre fans. And this is a genre film in and of itself, but it's a broader one too. The movie, at least the first two acts, are about as consistently funny as a Chow movie can be. There's some really inspired bits. Like Liu Xuan, unknowingly, dancing his way out of Shan's assassination attempt. There's the duet they have in the market where they have dinner. There's the octopus cooking his own tentacles for dinner. And don't even get me started on the cop trying to do a sketch of the mermaid that Liu is trying to describe to them. This, to me, is easily the funniest scene in the entire film. It works so well because it's, realistically speaking, one of the simplest scenes in the entire movie. They get the most out of this one, at least to me. Shan is attempting to kill Liu as he has placed sonars in the ocean that have driven away and killed some mermaids and other marine life. Shan is sent to seduce Liu in order to kill him as revenge for his actions in destroying life in a specific section of the ocean. As Shan spends more time with Liu, she falls in love with him and, therefore, of course, she isn't able to go through with the plan to murder him. Things are further complicated when Liu's business partner becomes overzealous and decides to go after the mermaids and hunt them down one. Which is where the third act starts. And this is where the melodrama also starts. I must say that the third act is the weakest part of it and that's just a damn shame honestly. It was just dramatically manipulative, the characters were likable and I wanted to see them succeed in protecting their home and forcing back the assholes that are trying to force them from where they belong, but I just wouldn't have done it the way they did it here. It just wasn't that effective. I'm sure it worked for some people, but I just thought it really hurt what, before that point, would've been an easy four-star film. It is what it is, but I just wished the movie would've found less melodramatic and goofy conclusion to its story. I still really liked this movie however, that wasn't really that major of a complaint. The film still has its flaws regardless of that, like the CGi for the mermaid was a little awkward at times. Like there's this scene where Shan does this entire dance routine and the animation just looks so terrible. It just looks really awkward. Thankfully, though, that's the only scene where it stood out. There's also some minor special effects issues, but that was the biggest one. The acting is really good with, really, one minor exception. And that is Lin Yun, who plays the Mermaid. Lin Yun is fucking gorgeous, there's no denying that fact, but she's not a very good actress. It's obvious only in scenes where she's forced to cry or raise her voice. So, thankfully, there aren't that many scenes where she's required to do that, but when she does, boy, is she no good. Deng Chao, however, who plays Liu, is great here. He has great comedic timing, delivery and he clearly relished playing this role. So, yea, he was great. And everyone else was great in their respective roles. It's just Lin Yun and she has the most important role of all, so her badness is far more noticeable. This review has gone on long enough, however. Outside of a weak third act and some CGi issues, this is a supremely entertaining film. I'd recommend it even with all of those flaws, that's how good the first two acts really are. If you're a Stephen Chow fan, then you will enjoy this but, even with all its insanity, I feel that non-fans would also come to like this. It's a broad film, yes, but it's a really damn good one at that. Should've been great, but that's neither here nor there. I'd still highly recommend this.

Take "Splash", add a half-assed environmental concern hook, and loads of juvenile physical humor and viola! A romantic comedy. It's all meant in fun though and the largest takeaway is perhaps an understanding of the Chinese people (who made this work hugely successful) as big lovable children. Until the end, that is, when there's enough violence and bloodshed to satisfy the Saw franchise. What?!

I have to stop calling this the "Titanic" of China. Although "The Mermaid" resembles "Titanic" in that it has broken historic box office records in China and also shares a maritime theme, "Mermaid" is an all-out farcical comedy with pretty awful special effects. The plot is also a little clichéd-- Thanks to this movie and its predecessors (House of Flying Daggers, Lust Caution, The Assassin) the world is going to think that every other Chinese woman is a political assassin in disguise, with one goshdarned weakness: THEY KEEP FALLING IN LOVE WITH THE MEN THEY ARE SUPPOSED TO ASSASSINATE. COME ON PEOPLE. But it had me in stitches for half the movie and I had a rip-roaring good time. The action scene with Shanshan's multiple failed attempts to kill Liu Xuan as he repeatedly dances out of her reach, and the scene with the octopus guy making classic Stephen Chow???????grimaces and groans in response to a ridiculous amount of pain drove me out of my mind they were so good. Expect lots of obligatory toilet humour as well. ???????