My Favorite Season
1993, Drama, 2h 5m
14 Reviews
500+ Ratings
You might also like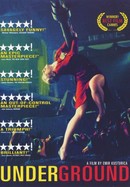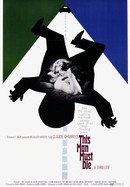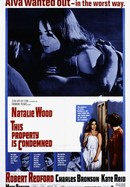 This Property Is Condemned
Rate And Review
My Favorite Season Photos
Movie Info
When her health begins to fail, Berthe (Marthe Villalonga), an aging widow, is forced to live with her successful but emotionally distant daughter, Emilie (Catherine Deneuve). In an attempt to mend her family, Emilie invites her estranged brother Antoine (Daniel Auteuil), a troubled neurosurgeon, to her house for Christmas. But when an argument between Antoine and Emilie's husband, Bruno (Jean-Pierre Bouvier), erupts at the dinner table, the family's troubled past rises to the surface.
Critic Reviews for My Favorite Season
Audience Reviews for My Favorite Season
[font=Century Gothic]"My Favorite Season" is about the troubled relationship between a brother, Antoine(Daniel Auteuil), and sister, Emilie(Catherine Deneuve), who are both middle-aged. Antoine is a brain surgeon and Emilie is a lawyer who works in the same office as her husband, Bruno. Up to this point, the siblings had been estranged for a few years when their mother collpapses at her remote farm where she lives alone. [/font] [font=Century Gothic]The movie's structure is in four parts - which corresponds to the four seasons that the film takes place in - fall, winter(Christmas), spring and summer.[/font] [font=Century Gothic]"My Favorite Season" is about family, first and foremost. Specifically, it is about the time for grown children to take care of their parents that once took care of them. The emphasis here is on the siblings and Emilie's children are simply distractions who are ignored for long stretches of time.(Thus, leading to one totally unnecessary bit of female nudity.) I usually don't care about this sort of thing but nothing is really explained about Antoine's personal life or why he lives alone. The whole reason for watching this movie is the immense talents of Catherine Deneuve and Daniel Auteuil and they do not disappoint in the least.[/font]
Quotes
There are no approved quotes yet for this movie.