What to know
critics consensus
Norman Lear: Just Another Version of You pays tribute to its subject's brilliant legacy with an entertaining primer peppered with his own fascinating reflections. Read critic reviews
You might also like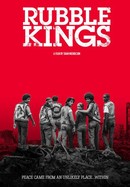 Rate And Review
Norman Lear: Just Another Version of You Videos
Norman Lear: Just Another Version of You Photos
Movie Info
Producer Norman Lear creates "All in the Family," "The Jeffersons," "Sanford and Son," "Good Times" and other classic TV shows.
Critic Reviews for Norman Lear: Just Another Version of You
Audience Reviews for Norman Lear: Just Another Version of You
I streamed this on PBS as part of the American Masters series. This documentary uses a kid in a backstage dressing room or on stage under a spotlight wearing Lear's signature white hat to break up the sections of the narrative with black box theatricality. This is the tale of a humble life and a fascinating career. Norman Lear's work in television speaks volumes. In the interviews he is uncomfortable revealing things about himself. This doc made me excited to watch more of his work. Many, many actors who worked on his shows back in the day and Hollywood folks who grew up watching his shows sit down for interviews. Shows produced and written by Lear were full of laughs and also touched on political issues. Despite further political divides in recent times, this documentary about a guy speaking to America through their TV sets in the 70s and 80s was inspiring. It makes you think that Americans could become better versions of themselves.

This fine documentary about Norman Lear, one of the paragons of American comedy TV, is a must see for anyone interested in screen. It is also a lesson in freedom of speech and tolerance, and the courage to insist upon them. Lear wrote and produced many of the landmark American serials of the twentieth century and he was ground breaking in the treatment of prejudice. All In The Family flushed out every bigoted opinion. Lear derived that concept from the iconic English show Till Death Us Do Part, with the key difference being perhaps that Lear's Archie Bunker was written sympathetically and appealed to the heart, whereas the English Alf Garnett was unmerciful. Lear's Maude starred Bea Arthur as an older feminist and among other topics the show dealt with the complexity of abortion, which led to 17,000 letters being sent to the producers and had 65 million viewers. The film has key clips from that series. The Jeffersons was written for Black audiences and exposed racial prejudice. It was a conscious departure from Black sitcom written for white audiences, which tended to blunt the edge with clowning - Lear was challenged by the Black Power movement and, engaging with those arguments, he produced The Jeffersons. Lear's shows and skits ran the gamut of anti-Semitism, something of deepest personal concern for him, pointedly and with a hilarity that we rarely see today. The documentary contains very funny clips from all of these shows, plus behind-the-scenes process, and interviews with the actors including Carol O'Connor (Archie Bunker) and John Amos and Esther Rolle (leads in Good Times). In his later years, Norman Lear became an activist against the self-styled Moral Majority, which Lear pointed out is not a majority. He campaigned for the separation of the state from religion, and for the equal rights of all individuals regardless of race, religion or sex and the protection of these rights by the Constitution. Lear's authority in the television industry attracted the support of important people, including Bob Hope. Extraordinarily, Lear succeeded in purchasing the actual, physical document of the American Declaration of Independence. With frankness, the film also states where he took his ideas from others. In presenting Norman Lear with an award, Amy Poehler points out how very difficult it is to achieve what he did - to present socially challenging subject matter, make it very funny and combine those things with commercial success. Thanks to Lear, several generations of kids grew up watching nightly TV that encouraged open minds, free debate about social issues and a concern for humanity. How is that going today? And check out Lear at 93 years of age - it seems that being on the right side of history keeps you young.
Quotes
There are no approved quotes yet for this movie.