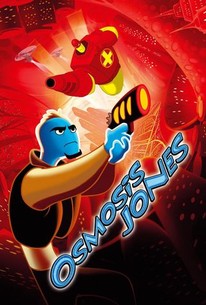 Osmosis Jones
2001, Kids & family/Comedy, 1h 38m
111 Reviews
50,000+ Ratings
What to know
Critics Consensus
The animated portion of Osmosis is zippy and fun, but the live-action portion is lethargic. Read critic reviews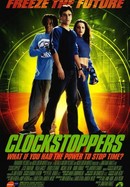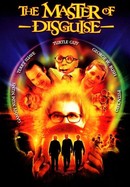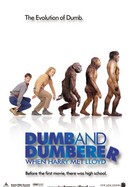 Dumb and Dumberer: When Harry Met Lloyd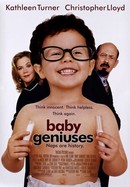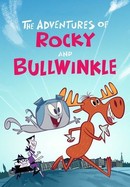 The Adventures of Rocky and Bullwinkle
Where to watch
Rent/buy
Rent/buy
Subscription
Rent/buy
Rate And Review
Movie Info
A cutting-edge, live action/animated action adventure comedy about one white blood cell's (Chris Rock) race against the biological clock to hunt down and destroy a lethal new virus (Laurence Fishburne). Bill Murray stars as Frank, in whose body the action unfolds.
Rating: PG (Bodily Humor)

Genre: Kids & family, Comedy

Original Language: English

Director: Peter Farrelly, Robert Farrelly

Producer: Peter Farrelly, Robert Farrelly, Bradley Thomas, Zak Penn, Dennis Edwards

Writer: Marc Hyman

Release Date (Theaters): wide

Release Date (Streaming):

Box Office (Gross USA): $13.6M

Runtime:

Distributor: Warner Bros. Pictures

Production Co: Warner Brothers, Conundrum Entertainment

Sound Mix: Dolby A, Dolby Stereo, DTS, SDDS, Surround, Dolby SR, Dolby Digital

Aspect Ratio: Scope (2.35:1)
Audience Reviews for Osmosis Jones
A fun live action comedy that will not only appeal to children but also the humour will be funny to adults. With a new and unique concept Osmosis Jones offered the audience a different experience in animation and will capture the viewer with the hilarious Bill Murray and Chris Rock taking the lead roles. It was at times funny, violent, entertaining, sad and all the time captivating. The Farrelly Brothers bring all their experience into something different to their style and it works really well. Overall this is a fun and entertaining child's live action that is for all audiences some jokes for children, others for adults; it has a really working formula to it that always keeps the viewer satisfied.

Osmosis: Yo! You see this badge? You see this gun? You see this gooey, white saccus membranous 'round my personhood?... Well, you dealin' with a white blood cell here! I should be out in the veins, fighting disease, not in the mouth on tartar control.  "He's one cell of a guy." Osmosis Jones is a a clever and unique film from the Farrelly brothers. I still don't really like it though. Yeah, the premise is really cool, but the overall execution of that premise is not. The movie turns into a one joke comedy after the initial awesomeness of the first 20 minutes or so. It didn't seem like the Farrelly's knew how to keep this story flowing and the audience caring. They let an extremely smart and cool idea go wasted because of their need to incorporate as many bodily function, fungus and zit jokes as they could into a an hour and a half running time.  Osmosis is a white blood cell in the body of Frank. Frank is an unhealthy, overweight zookeeper, who is raising his young daughter all by himself after his wife has passed away. The movie follows two story lines. There's the live action storyline with the family dynamics of the father-daughter relationship. Then there's an animated storyline going on inside Frank's body. A virus has just come into his body with the intentions of killing Frank. It's up to Osmosis to take the virus down. He also has to fight all the normal problems that affect cops in cop dramas, such as a mistake a long time ago and a boss that doesn't really believe in him. I like the initial setup for this movie, but it just never gets where it needs to be. The film has a pretty incredible cast. Bill Murray plays Frank, and although it isn't one of his more memorable roles, it's still Bill Murray. Then there's the voice cast with people like Chris Rock, Laurence Fishburne, William Shatner and David Hyde Pierce. All the voice actors really sell their performances and sound perfect for their particular character. This is most notable with Fishburne's role as Thrax, the killer virus. He gives a great voice performance and is perfect for the role. Along with the great cast and the cool premise the movie has some great references throughout. At the end, there are some great uses of Titanic's final scenes. Then there's a band that plays at one point in the movie called Kidney Rock, that has Kid Rock and Joe C singing for it. All these elements should add up to something great and the disappointing part of it is that it doesn't. The film had potential, but it still ended up being a misfire for the Farrelly brothers.

Clever, funny, a little too gross, but still is a pretty good animated film, not Bill Murrays funniest role though.

Clever, funny, a little too gross, but still is a pretty good animated film, not Bill Murrays funniest role though.
See Details