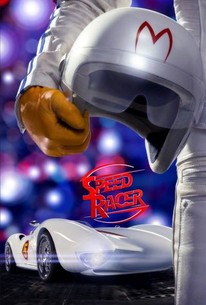 Speed Racer
2008, Action/Adventure, 2h 15m
217 Reviews
250,000+ Ratings
What to know
critics consensus
Overloaded with headache-inducing special effects, Speed Racer finds the Wachowskis focused on visual thrills at the expense of a coherent storyline. Read critic reviews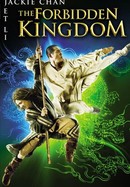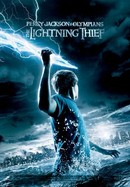 Percy Jackson & the Olympians: The Lightning Thief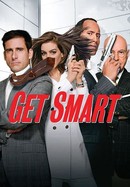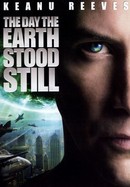 The Day the Earth Stood Still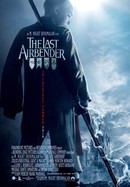 Where to watch
Rent/buy
Rent/buy
Rent/buy
Rate And Review
Movie Info
Born into a family business of race cars, Speed Racer (Emile Hirsch) is one of the track's hot stars. Sitting at the wheel of his Mach 5, he consistently deflates the competition. When Speed turns down an offer from the head of Royalton Industries, he uncovers a secret. Powerful moguls fix the races to boost profits. Hoping to beat the executive, Speed enters the same arduous cross-country race that killed his brother.
News & Interviews for Speed Racer
Audience Reviews for Speed Racer
Speed Racer is a movie for kids with plot elements for adults. Being of a younger generation, I did not find the movie to be sensory overload like some other viewers but can definitely see that as a legit point. Actually, I had mixed feelings on the visuals. Initially I found them cheap and fake but later found them to fit the theme and spirit of the movie. Overall, while not a great movie, Speed Racer has good sentiment and fun moments throughout and as a family movie I find it impossible to rate down.

The Wachowski Brothers bring the cult anime series Speed Racer to the big screen as a garish, visually captivating spectacle. The story follows a race car driver named Speed who fights to step out of his older brother's shadow and win the world championship without compromising the integrity of his family's motor company. Starring Emile Hirsch, John Goodman, Christina Ricci, and Matthew Fox, the cast is quite strong and delivers some good performances. However, as fascinating as the visual aesthetic is, the special effects are overdone and make the surrealist backgrounds seem incredibly fake and distracting. Additionally, the tone of the film is disjointed; mixing juvenile comedy with intense action and melodrama. While it has some impressive visuals and some high-energy races, Speed Racer is a crazy mess.

The Wachowski Bros trade in the cleverness and storytelling for fast-paced racing and typical nonsense. Speed Racer is a visually a remarkable adaptation of the television series, but could be improved in many many different ways with its flat story and simplistic performances from its ensemble. 2.5/5

Andy and Lana (formerly Larry) Wachkowski are probably best known for directing the Matrix trilogy, the first of which set standards incredibly high for anything and everything thus far that followed or has followed. Their live-action, special-effects-heavy adaptation of the Speed Racer anime doesn't come close to touching the intellectual, revolutionary surface of The Matrix; although as a film that exists on its own, it's a fairly entertaining attempt at expanding to a larger audience for the duo. Plotting is a mixed bag due to a younger audience also being in mind, but the effects are surreal and wonderful enough to engage those who are complete technical geeks like myself when it comes to films. Messy and not quite a good movie, but it looks and feels like a live-action cartoon. It's art on its own right.
See Details