Sylvia Scarlett
1935, Comedy/Drama, 1h 34m
15 Reviews
500+ Ratings
You might also like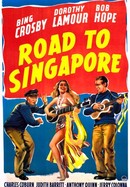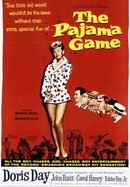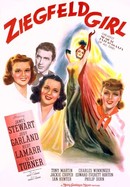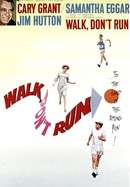 Where to watch
Rent/buy from $2.99
Rent/buy from $1.99
Rent/buy from $1.99
Rate And Review
Movie Info
After the death of her mother, Sylvia Scarlett (Katharine Hepburn) decides that she can help her debt-ridden father, Henry (Edmund Gwenn), by dressing like a young man in order to move more freely in society. Returning to England from France, the pair are conned by smuggler Jimmy Monkley (Cary Grant), but are impressed enough by him to join several of his unsuccessful swindling schemes. Sylvia is unexpectedly brought out of her liberated masculine persona when she meets a breezy bohemian artist.
Audience Reviews for Sylvia Scarlett
Think fast! Your dad, Edmund Gwenn has been embezzling money and you have to escape the country and you look like Katharine Hepburn. In order to evade the authorities, do you cut off your long braids and pose as a boy? Of course you do! When you and dad run across a smuggler who looks an awful lot like Cary Grant you decide to keep up the ruse so that you might learn the tricks of being a con man. Unfortunately, you wind up being too honest to do any decent thieving so you decide to start a touring performance troupe (you, your dad, Cary Grant and some other dame you found). When some loud mouth heckles the dame in your group while you're doing your act onstage, you go home with him, and spend the rest of the movie trying to decide whether you love him or Cary Grant. Everyone in this movie is confused and the plot is sloppy/messy, but I thought Hepburn was pretty cute in this gender-bending role (there's even a "lesbian" kiss). Granted, this was probably one of the first films of this kind, but that still doesn't make it very good.

This movie is somewhat strange, mostly because I didn't think Hepburn's character had a good enough reason to dress up as a boy. I didn't understand that part, and the movie doesn't explain it. Hepburn and Grant are really good in this movie, though, and it's really funny, so I stopped questioning it.

This is a film that stars Katherine Hepburn, Cary Grant, Edmund Gwenn and Brian Aherne. The basic plot has Hepburn character and her father escape to England after a embezzlement charge. So no one suspects who they are his daughter pretends to be a boy. They end up meeting a scoundrel played by Grant and start a life of crime then on to a traveling show across the country. This story was a bit odd. Your never sure how this film is going to end. The film is a mix of drama, comedy and romance. All the actors do a fine job in their roles. Hepburn and Grant are the best in their roles. A solid film overall. If your a Grant or Hepburn fan then give this a watch.
Quotes
There are no approved quotes yet for this movie.