What to know
critics consensus
The Ballad of Buster Scruggs avoids anthology pitfalls with a consistent collection tied together by the Coen brothers' signature blend of dark drama and black humor. Read critic reviews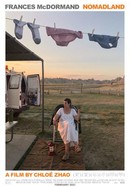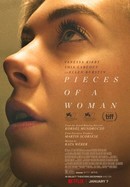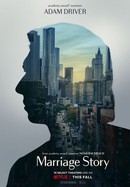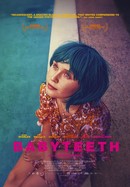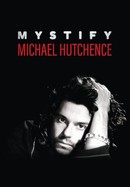 Mystify: Michael Hutchence
Where to watch
Subscription
Rate And Review
The Ballad of Buster Scruggs Videos
The Ballad of Buster Scruggs Photos
Movie Info
An anthology of six short films that take place in 19th-century post-Civil War era during the settling of the Old West.
News & Interviews for The Ballad of Buster Scruggs
Audience Reviews for The Ballad of Buster Scruggs
Iâ(TM)ve mentioned before that Netflix has acquired a checkered history in regard to its original content. And Iâ(TM)ve noticed even within the last few months a gap has formed and widened. That chasm separates films and television of innovative and great material from utter dog shit. The Ballad of Buster Scruggs belongs to the former. Though often bizarre and odd, Scruggs is an anthology of western vignettes, each with its own themes and tones. And as youâ(TM)d expect from the Coen Brothers, almost all of them have a tragicomic edge. Furthermore, like the dime novel frontier tales it emulates, all the stories have a central moral theme. Personally, for me, I thought the second half (or latter 3) of the 6 tales were the best, yet all have some interesting factor going on. The first and titular story is an off-beat send up and homage to the singing cowboys of early to mid-20th century imagination, such as Roy Rogers. Tim Blake Nelson kills it, literally, and it serves as a parable for never underestimating your opponent. This opening bit may be jarring for some, with its mixing of horrific violence and outlandish humor, but it works and the other 5 tales are of a moreâ¦grounded nature. "Near Algodones" concerns bank robbery and hangings. James Franco is game, but its chief contribution is a now ubiquitous meme featuring the doomed protagonist sardonically saying, âFirst time?â? "Meal Ticket" is a cold and near wordless yarn about a sleazy con-artist/business man played by Liam FUCKING Neeson using a theatrically trained amputee traveling the chilly north. Arguably the best, âAll Gold Canyon,â? features Tom FUCKING Waits as a prospector willing to go through hell and high water to find everyoneâ(TM)s favorite precious metal. Deep themes about nature and hard work await. The longest and closest to a short film is "The Gal Who Got Rattled," about an unlucky young woman stuck in a westward bound wagon train and tragically unable to stand up for herself. Oh, and it has a BARNBURNER of a shootout on the open plains toward the end. Lastly, âThe Mortal Remainsâ? resembles the stagecoach-based First Act of The Hateful Eight, albeit with a supernatural twist. Buster Scruggs may not make top ten lists of the greatest westerns ever made or even rank in the upper tier of the Coen Brothers own work, but itâ(TM)s still an interesting watch with some great performances and dark humor and plenty of violence for all you vicious cretins. Itâ(TM)s a collection of stories worth listening to.

The last two segments would be worth the entire film alone, but in fact all six stories presented here are uniformly excellent, which is something quite rare in anthologies, and together they capture very consistently the meaninglessness of life in a wild, lawless country.

THE BALLAD OF BUSTER SCRUGGS (4 Stars) In this anthology of short Westerns, the Coen Brothers mine the subject of death for all it's worth, producing a thrilling, at times hilarious, ominous, tragic, dazzlingly shot experience. While I loved each segment, Zoe Kazan broke my heart as a single woman on a wagon train searching for a way to pay her driver in "The Gal Who Got Rattled". Tim Blake Nelson uses his physicality and down-home country chops to create the disarmingly dangerous title character, and Tom Waits has the final word on playing grizzled as a gold miner who just might be digging his own grave. Liam Neeson has one chilling moment you won't soon forget and James Franco, who looked just like Dominic West in his opening tight closeup, has the best line in the bunch when he looks over at his fellow doomed man next to him. Each story is preceded by a a drawing, the title, and a few key words, and it's fun to find out how they play into the story to follow. The Coen Brothers, no surprise here, are among the greatest absurdist storytellers of our time, and with these cohesive, beautiful films, they show subtlety and great heart.

The Coen Brothers have done it again, and this time they have created what could be the best picture of the year. The Ballad of Buster Sruggs is unique and showcases what the Coen Brothers are great at doing, and that's creating dark drama. Netflix has provided a blank canvas for the filmmakers and they don't fail at delivering what the box office won't, and that's creativity. The Coen Brothers need to work with Netflix to continue producing such interesting films and I hope they have another gem up their sleeves. This is going straight into my 2018 top 9. 25/12/2018.
See Details