What to know
critics consensus
A dunderheaded story of mistaken identity, The Do-Over finds Adam Sandler and David Spade retreading old ground -- minus the comedic pep required to enliven the decidedly uninspired proceedings. Read critic reviews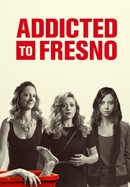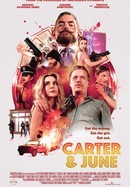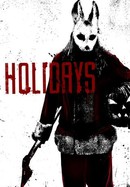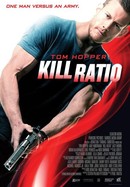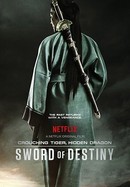 Crouching Tiger, Hidden Dragon: Sword of Destiny
Where to watch
Subscription
Rate And Review
Movie Info
When two guys fake their owns deaths and assume the identify of two others, they quickly discover that those men are in deep trouble.
News & Interviews for The Do Over
Audience Reviews for The Do Over
Edgy such that you want to drive this black-hearted Sandler/Spade vehicle right over the edge of the steepest clip, The Do-Over pairs two funny men together for a case of mistaken identity that you wish were some kind of mistake. Oh, the two former SNL castmates still boast great chemistry...but that's as left handed a compliment as saying the plug ugly pig your brother brings home has great personality. Through thin and thin (material-wise, at least), Sandler and Spade have provided fine back-up for each other in sophomoric comedies. While this was somewhat endearing in the same manner that it was fun to indulge potty-mouthed kids making a movie with their dad's VHS camera way back when, now it just seems sad given that both men have reached their mid-50s. In this R-rated comedy produced exclusively for Netflix, two down-on-their-luck former classmates (Sandler, Spade) decide to fake their own deaths and start over with new identities, only to find the people they're pretending to be are in even deeper trouble. The mantra "bros before ho's" becomes "bros before ho hums" with this, a wannabe actioner where Sandler plays a latent tough guy on-screen for the umpteenth time (God, this guy must've REALLY been beaten up in grade and high school) to Spade's sawed-off Everyman. The fact that there's a twist means nothing in the face of the script's inherent nastiness. These characters are so mean-spirited at heart that you can't ultimately root for them...or another Sandler movie for Netflix. Bottom line: Weekend Upchuck

Disappointing farce meets ideal demographic's wish fulfillment. An excuse for cast and crew to shoot in beach locales. Far cry from the 90s movies that forever made these two stars (though rewatch those and I guarantee you'll realize that they aren't as good as you thought they were when you were a kid, teen, young adult, new parent, whatever general young person you were in the 90s).

The chemistry between the two main characters, at times, is all that carries this movie to its conclusion. Adam Sandler has lost his touch, not that many would say he ever had one to begin with, and despite a few laughs this is just standard comedy by numbers, with a paper thin plot on top.

Did it exceed my expectations? Yes. Were my expectations so laughably low that that's basically a nothing comment? Also yes.
See Details