Vengo
(2001)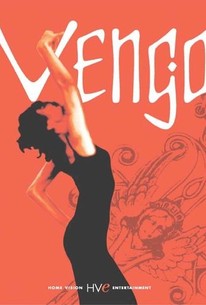 Movie Info
Caco is a proud, handsome man, head of a family, and very powerful in the local community. Yet he has been torn to pieces by the death of his beloved daughter. He constantly visits her grave, weeps silently at her photo and has transferred all his wildly protective love and attention onto his mentally challenged nephew, Diego. It seems that Diego's father, Caco's brother, is in hiding after having killed a man from the Caravaca family, who are equally powerful in the community. They are looking for vengeance and have come to Caco for justice. When he refuses to betray his brother, the Caravacas grow impatient. When they realize they are getting nowhere, they threaten to kill Diego. Despite his fierce pride, Caco eventually realizes that the cycle of killing and revenge must be broken. But how can he achieve this and protect everyone he loves?
Rating:
NR
Genre:
, ,
Directed By:
Written By:
In Theaters:
On DVD:
Runtime:
Studio:
Audience Reviews for Vengo
½
Freedom, fire, passion and love of boundless dimensions. Vengo successfully portrays the dynamic of one gypsy family from down to Earth moments of personal companionship to the immeasurable desire for life found in musical expression.
Novo Cargo
a fantastic drama about revenge amongst Gypsy people living in Andalucia. Great acting, and lots of wonderful Flamenco and Arabic music and dance! Helping me with my withdrawal, after a wonderful visit to Spain last September!
Rich Seibert
Deep Spain, in all its scary glory. The music is truly authentic, the attitudes as well. The under-current subtle explorations with the Arab world are beautiful exposed. Amazing fact is that although the main actor (Antonio Canales) is one of the best Flamenco dancers in Spain, he is restrained not to perform his art in the movie even once... Other will do it for him just fine. Warning: Non Spanish-speaking viewers may loose the message carried through the actors accents, and lose 50% of what makes the movie special... they will be left with an extremely slow, surreal and perhaps apparently incoherent storyline. Approach with care. Para el resto: Una gozada de pelicula. Te mantiene tenso y no sabes por que. Los caracteres son creibles, y la musica y el baile de lo mejor.
David Gómez-Rosado
Vengo Quotes
There are no approved quotes yet for this movie.