What to know
critics consensus
Wish Upon is neither scary nor original, but its fundamental flaws as a horror movie may make it destination viewing for after-midnight camp genre enthusiasts. Read critic reviews
The 9th Life of Louis Drax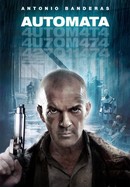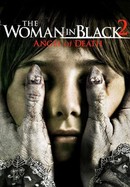 The Woman in Black 2: Angel of Death
Where to watch
Rent/buy
Rent/buy
Rent/buy
Rate And Review
Movie Info
Jonathan Shannon (Ryan Phillippe) gives his 17-year-old daughter Clare (Joey King) an old music box that promises to grant its owner seven wishes. Skeptical at first, Clare becomes seduced by its dark powers when her life starts to radically improve with each wish. Everything seems perfect until she realizes that every wish she makes causes the people who are closest to her to die in violent and elaborate ways.
News & Interviews for Wish Upon
Audience Reviews for Wish Upon
So, lately, apparently, it has become sort of a tradition that I follow up a very good (or good) movie with one that's, eh, not so good. That tradition continues here with Wish Upon following up Raw. Yes, this is a concept that is played out in all forms of media. I grew up watching, and loving, The Fairly Oddparents, so for this movie to not follow canon with that show is disappointing. Seriously though, it's a boring and repetitive concept, to be sure, but that doesn't mean that you can't tell a relatively interesting story out of it. Because it's a movie that, in my opinion, is made so you can ask yourself exactly what you would do if you knew you had seven wishes to make that, ultimately, requires a blood price for those wishes to come into fruition. What would you do? Would you keep making wishes even knowing what you know about the music box in question? While it is a played out concept, again, there was still potential for this to be somewhat interesting. What a shame, however, that we got a bad movie in exchange. First things first, I guess, Clare's mother used to own the music box. She throws away the music box and, ultimately, kills herself immediately after. Clare finds her mother as she is hanging so, naturally, she has issues with the lack of closure due to her mother's actions. Her dad, while going dumpster diving, finds the same exact music box that Clare's mother threw away years ago. So, right from the start, we're into idiotic territory right here. Perhaps not idiotic, but it's so utterly convenient that Clare's father, while dumpster diving, found this same music box that led his wife to kill herself and, ultimately, scar her daughter for life. It was difficult for me to get into that part of the film, but that's neither here nor there, of course. Clare's father eventually gives her the music box and she starts to make wishes. Blah, blah blah. These all start 'simply' enough. I put that in quotation marks because Clare wishes that her bully (this mean girl type) would just rot, which, inevitably, starts to happen. This girl's face and foot starts to rot away. Secondly, I think, she wishes for her crush to be madly in love with her. This isn't really all that important, but shouldn't these wishes have escalated? Like maybe she starts with the simple shit first and then her wishes get progressively worse. I guess the idea is that this is meant to show you that the music box isn't fucking around, it does fulfill your every wish. Her third wish is that this rich relative that died (as a result of her previous wish) left everything to her and her father. The reason I bring this up is because her old Uncle August died in a incredibly comical fashion. He slips in the bathtub, hits his head on it. That's not the funny part, because this shit actually happens and people have died this way. Anyway, he's in the tub struggling to get out and he tries to, but he hits his head on the faucet spout of the tub and there's this 'clang' sound effect used as he does so and it's literally the most Looney Tunes thing imaginable and it was, honestly, kind of hilarious. There's also one incredibly stupid death after she wishes that her father stops dumpster diving. Clare is friends with this guy, who has a cousin that knows ancient Chinese, since the music box has some ancient Chinese symbols on it. They visit this cousin and she needs sometime to figure out some text that she emailed a friend to figure out. Clare and her friend leave. Gina, the cousin question, finds out what they mean. She goes outside, since the power went out in her loft, to call Ryan (her cousin) to tell him what the text meant. She drops her phone and is unable to finish the voicemail she was leaving. She goes back in her loft and she trips on this furry carpet, which then impales her on a sculpture of an animal with tusks or something. Like, think about it for a fucking second. Why in the FUCK would you put a carpet in the same room that contains a sculpture with tusks??? Your interior decorating skills are absolutely horrendous and, honestly, makes me think that Gina deserved to die. Seriously, no one in their right might would ever make the decision to put a carpet in the same room that something sharp and dangerous is in for that very fucking reason. You could trip, fall and and, as was the case here, impale yourself or, in the case of a knife, bring the knife down with you. People trip on carpets all the fucking time. Might be one of the stupidest deaths I've seen in a while when you really think about it. Because you can just move on and not even think about it and think 'oh, that was a cool death'. But when you look deeper into it and scrutinize it, you realize that it's incredibly stupid and idiotic. There's more idiocy here. Clare's father, whose name I do not know, pops a tire on his way to a gig. He's changing this tire when a bolt rolls underneath the car. The bolt ends up on the passenger side of the car, Jon (Clare's father) is changing the tire on the driver's side. So instead of Jon going over to the passenger side and getting the bolt. He gets underneath the car on HIS side and attempt to reach the bolt that way. Holy fucking motherfucking shit, could the people in this movie be any stupider? Like why would he even bother struggle to reach the bolt that, quite easily, he could get out from under the car and just walk to the passenger side and easily pick up without having to get under his car. They're using this for tension, since several events happen at the same time as a result of the box being opened. So they're teasing Clare's father's death, essentially. But to suspend our disbelief and buy into this, we have to pretend that everyone in this world is an absolute idiot. You know, this only works in a comedic setting. I don't think this is meant to be a comedy. Though, to be fair, I can't take any movie that has a character say 'haters gonna hate' un-ironically seriously. There's also a funny moment near the end, when Clare and June are having a tug of war for the box (that June took away from Clare after Clare fails to get rid of it, even after one of her friends dies). They're doing this next to some steps. June ends up tumbling down the steps. What's comical is that, the last four or five steps, she took sliding down on her belly and it was just funny. Man, this movie is bad. The thing is that there's potential here to use the box itself as a metaphor for addiction and how some people claim that they can just leave it any time they want and whatnot. But the movie is so poorly-written that it just doesn't work. And, honestly, Joey King doesn't do a good enough job in this role. And, honestly, I don't think I can blame her for this. The script is just terrible and I don't think anybody, as talented as they may have been, could have been able to pull this off convincingly. Man, this movie sucked. I've certainly seen worse, but this wastes pretty much every opportunity it has to be, at the very least, a decent horror movie on stupid characters, unintentionally hilarious scenes and poor storytelling. This is just a failure all accounts and, sadly, it didn't have to be that way. Obviously, I wouldn't exactly give this a recommendation.

Wish Upon is laughably fuckin' stupid. But there's some value in the "laughable" aspect of that. You know, in a "laughing *at*" kind of way.

Don't rely on anything Wish Upon sends to you. If you are completely expected to have nightmares on this poorly-made horror excuse of bait, then you definitely have problems alright. Don't expect the entire film to be this horrifying because, believe it or not, it's not actually horrifying in the first place.
See Details