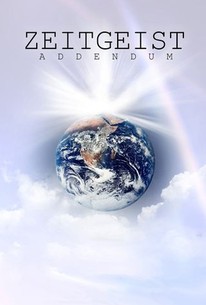 Zeitgeist: Addendum
2008, Documentary, 2h 3m
2,500+ Ratings
Where to watch Zeitgeist: Addendum
Rent/buy
Rent/buy
Rent/buy
Rent Zeitgeist: Addendum on Amazon Prime Video, Vudu, Apple TV, or buy it on Amazon Prime Video, Vudu, Apple TV.
Rate And Review
Zeitgeist: Addendum Photos
Zeitgeist: Addendum (2008)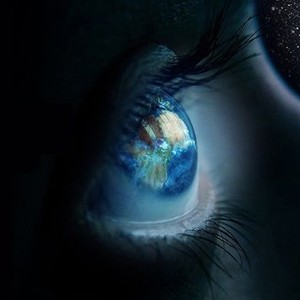 Zeitgeist: Addendum (2008)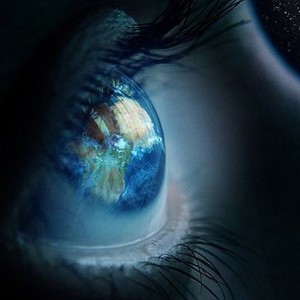 Zeitgeist: Addendum (2008)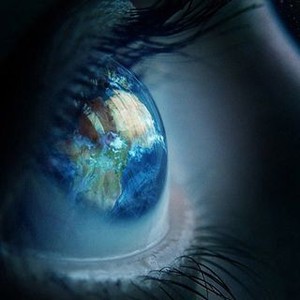 Zeitgeist: Addendum (2008)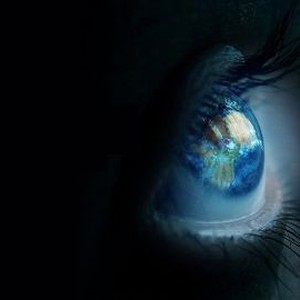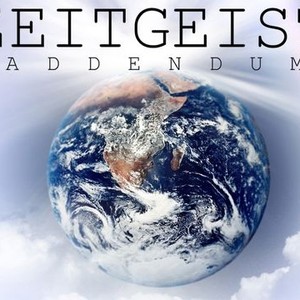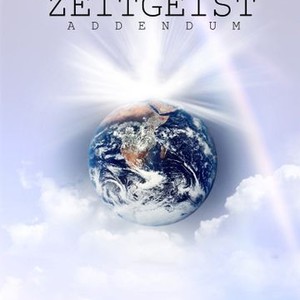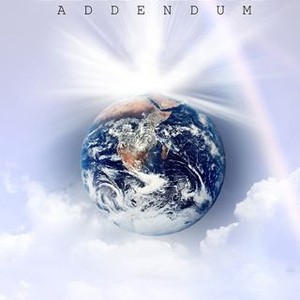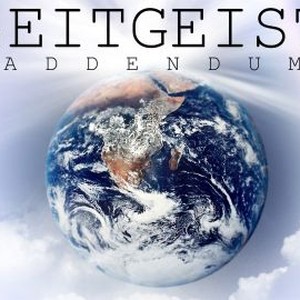 Zeitgeist: Addendum (2008)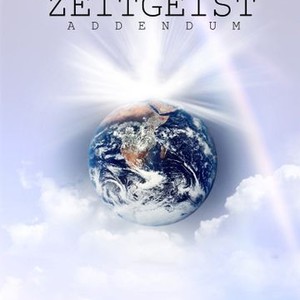 Zeitgeist: Addendum (2008)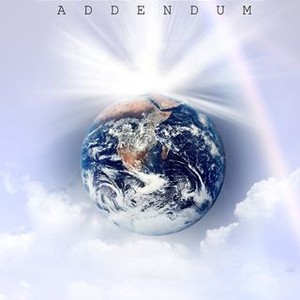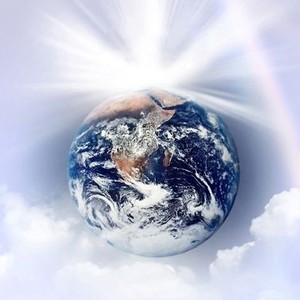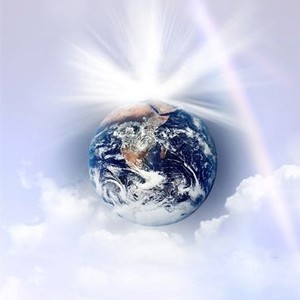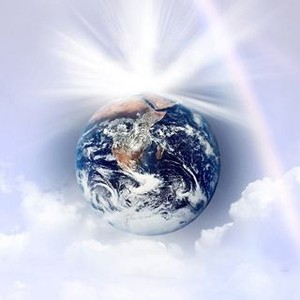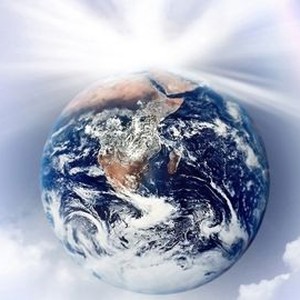 Movie Info
Filmmaker Peter Joseph examines examples of economic subjugation and the need to change socioeconomic paradigms.
Genre: Documentary

Original Language: English

Director: Peter Joseph

Producer: Peter Joseph

Writer: Peter Joseph

Release Date (Theaters): limited

Release Date (Streaming):

Runtime:

Production Co: Gentle Machine Productions
There are no critic reviews yet for Zeitgeist: Addendum. Keep checking Rotten Tomatoes for updates!
Audience Reviews for Zeitgeist: Addendum
Both Zeitgesit Addendum and Moving Forward explore topics relevant to every individual; money, government, health, the planets limited resources and how we live our lives. Throughout these 2 films "the system" is discussed at length, the negative aspects (which are many) exposed and possible alternatives suggested and explored. If nothing else, by the end of both or either documentary the viewer will understand that rather than "THE system" it is but "A" system and there are other healthier, leaner, smarter, cleaner, more resourceful and more ethical ways we can inhabit, survive and prosper on Earth as human beings. Whether drastic or subtle, I think that anyone who watches either of these films will change the way they do something in their day to day life. That is a bold statement to make, but I think that these films are that powerful. You can see these films as dangerous Propaganda or our dirty laundry finally being aired in public; but that is down to the individual. As films, I don't feel that either is polished or edited very well. There are many places where a leading thinker in his field will be speaking at length on a topic that could have been cut down - it is left in a kind of semi-lecture format. I can see viewers becoming bored or nodding off perhaps. Both films take a long time to get to the juicy content and appear rather amateurish at times. Although, both of these films feel like "bargain basement" documentaries it is in the content where both excel. Rather than giving me "food for thought" these films have changed my life more than perhaps anything else I have ever watched (with the obvious exception of the News). Having impact of this level cannot be ignored. Out of the 2 films I would recommend Addendum over Moving Forward as I feel it covers more ground, is a little less boring and is better documentary all round.

Well, I dared to see it, you see. Just like Paradise Lost: Revelations, this one too levels up with its prequel.This one's also a mixture of interesting moments and boredom. It reveals some dark realistic info, but only as far as it suits its purpose. I, for none, hadn't come across the Jerome Daly case before seeing it in the movie. The director is generous enough to educate on such matters, but I'd have appreciated it all the more had he also shared the final outcome of that case (of course, i.e. after the following appeal by the plaintiff on the judgment shown in the movie). Well, but that doesn't fit in our lesson. We can educate better without it. While that's not misinforming, you may identify the pattern with... To each, their own. The lesson goes on and on and on. Might as well go to test one's patience. Like its prequel, its one of the best make-believe films I've seen. I liked how it consoles that we've resources enough at our disposal that we need not worry about scarcity or many other problems!!! It's just a matter of time that I assemble those expert technicians, who are a bit busy with some chores for the time being, and work it all out. Don't worry about nothing. I'd suggest to give it a go when your options are exhausted, but mind you, you're on your own.

No way as good and informative and entertaining as the first, it still gives a huge insight into how controlled Americans (and the world) really are.

Stretch jumped from one topic to another which wasn't really all that hard to follow but the transition from this topic to that was like... Mercury and Jupiter. (Referring to the tech part of it). Oh yeah, heres an introduction to Future by Design by Jacque Fresco and William Gazecki. If the world could truly be greed free... The thing is... I believe certain things about this film because I know for a fact that there is a way man could live OIL and GAS free, the technology already exists... Its just that the system was designed not to be ousted. Will we always live in a material world? And those who argue that religion is there to save mankind from the materialistic demon that corrupts the soul, I have yet to meet a man who flashes religion and has NOT been a hypocrite. 2nd comment about this film is that, some may argue that it writes off religion but ends it somewhat with another "promised land". -------------------------------------------------------------- I want to end this with a quote from ANOTHER movie that I really love. "I lived as humans lived years ago. Humans knew how to live in the world then, before--" "Before civilization?" "No, before you, Juha and all your kind." "Takers." ~ Instinct (1999) Xtra Xtra: Find Future by Design. Its related to this film.
See Details